Drinks
Hemingway Daiquiri Recipe
Try Ernest Hemingway's favorite cocktail order for yourself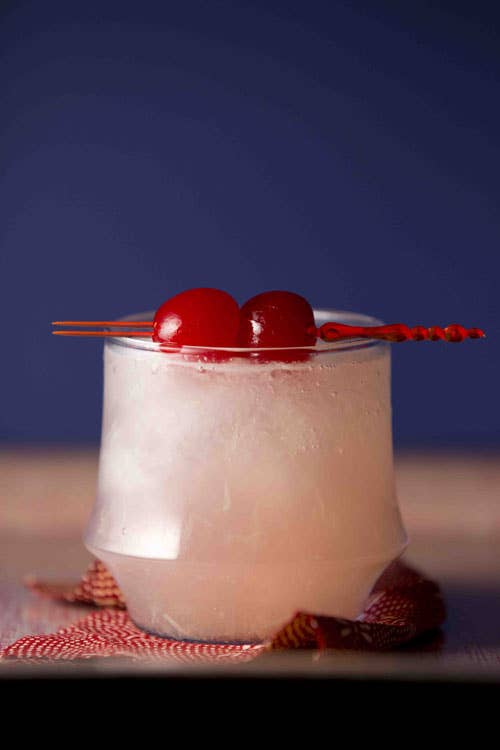 At Havana, Cuba's El Floridita bar, this daiquiri was a usual order of author Ernest Hemingway. This Hemingway daiquiri recipe first appeared in our May 2013 issue with Robert Simonson's article Papa's Favorite Poison.
Ingredients
2 oz. agricole rum, preferably St. George
3⁄4 oz. fresh lime juice
1⁄2 oz. fresh grapefruit juice
1⁄2 oz. maraschino liqueur
1⁄2 oz. simple syrup
Maraschino cherries, for garnish
Instructions
Step 1
Combine rum, juices, liqueur, and syrup in ice-filled shaker; shake. Strain over crushed ice into a cocktail glass; garnish with cherries.