Dry-Cured Olives with Rosemary and Orange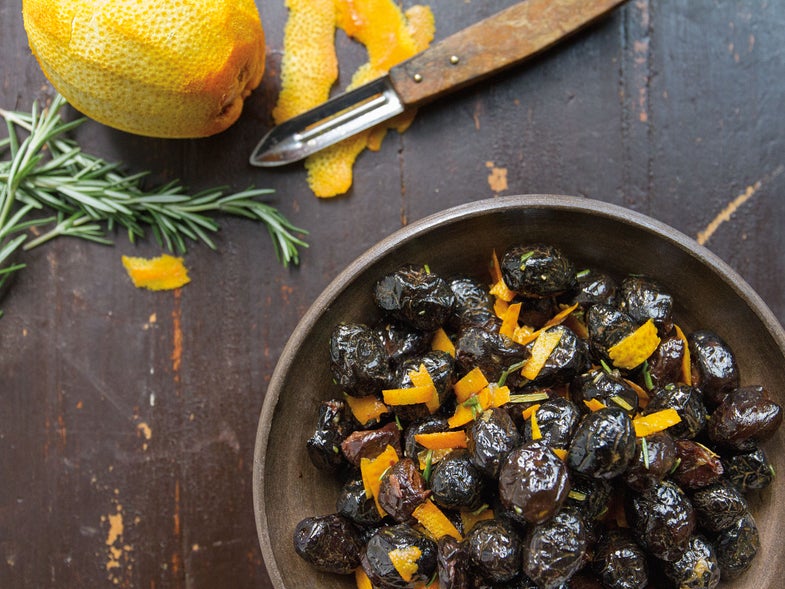 Fabrizia Lanza shared her recipe for dry-cured black olives, flavored with orange and rosemary. This recipe appeared in our March 2011 issue as a part of our special feature, Soul of Sicily
Find this recipe in our cookbook, SAVEUR: Italian Comfort Food
Dry-Cured Olives with Rosemary and Orange
Fabrizia Lanza shared her recipe for dry-cured black olives, flavored with orange and rosemary.
Ingredients
1 orange
1 lb. dry-cured black olives
1 large sprig rosemary, stemmed and roughly chopped
Freshly ground black pepper, to taste
Instructions
Wash orange thoroughly; dry. Using a vegetable peeler, remove zest from orange, taking care to peel as little of the white pith as possible; roughly chop zest and transfer to a medium bowl. Juice orange and add juice to zest along with olives, rosemary, and pepper; toss to coat. Let sit at room temperature for 1 hour to marinate before serving.