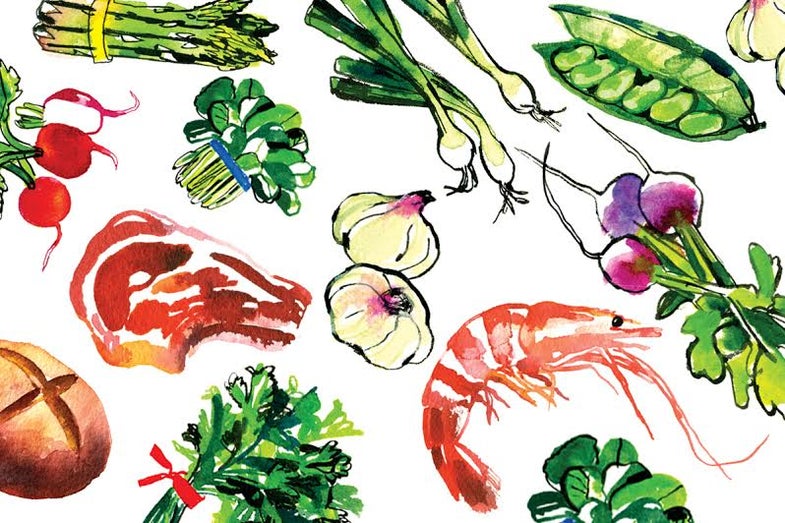 In Singapore, some of the best food is found in the "hawker centers"—outdoor food courts teeming with with people, vendors, and delicious dishes. The piquancy of this sauce—which goes beautifully with Shrimp and Lamb Satays–is balanced by the peanuts.
Yield: makes 1 Cup
Ingredients
2 tsp. thai hot red curry paste
1 1⁄2 cups thai coconut milk
1⁄2 cup finely ground peanuts
1 tsp. tamarind paste
1⁄4 cup finely chopped fresh cilantro leaves
Instructions
Heat curry paste and coconut milk in a wok or heavy saucepan over medium-low heat; stirring for 1 minute.
Add peanuts and tamarind paste. Lower heat; simmer 10 minutes, stirring constantly.
Remove from heat and add cilantro.