Spicy Grilled Pork Kebabs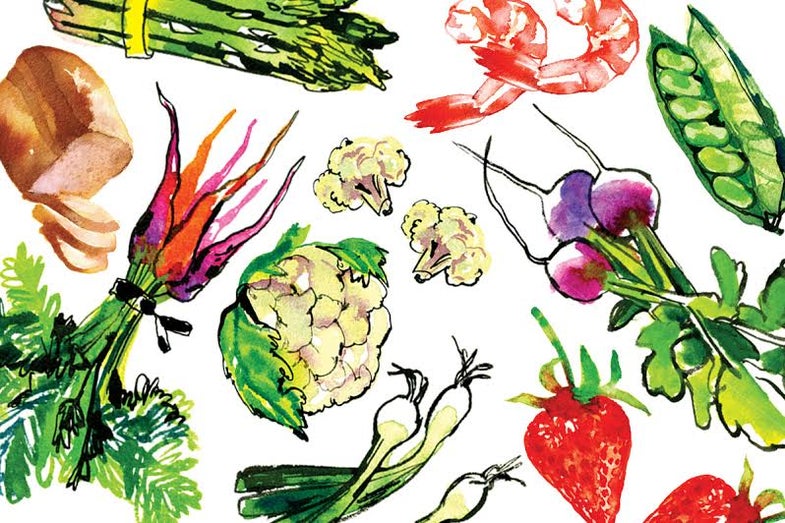 (Shashlyk)
Using cubes of well-marbled pork shoulder (as opposed to leaner, more expensive cuts) is the secret to making these succulent kebabs. Shoulder can withstand the longer cooking time needed to achieve a good char without drying out the meat.
Spicy Grilled Pork Kebabs
These delicious kebabs are found in street stalls all over the former Russian empire.
Ingredients
2 lb. trimmed boneless pork shoulder cut into 1 1/2″ cubes
1 cup white wine
1⁄2 cup vegetable oil
1⁄3 cup white vinegar
2 tsp. salt
1 tsp. crushed chile flakes
1 tsp. freshly ground black pepper
6 whole cloves
4 large cloves garlic, finely chopped
2 dried bay leaves, crumbled
1 large yellow onion, sliced crosswise into rings
Instructions
Combine pork shoulder, wine, oil, vinegar, salt, chile flakes pepper, cloves, garlic, bay leaves, and onions in a large bowl and toss to coat pork well. Cover the bowl with plastic wrap and refrigerate for 24 hours.
Build a medium-hot fire in an outdoor grill. Impale the pork cubes (along with any marinade that clings to them) on 6 long metal skewers, leaving only a slight space between cubes. Discard any remaining marinade. Grill the kebabs over the fire, turning them occasionally, until cooked through, tender, and lightly charred all over, about 14 minutes.