Ziti with Sausage, Mushrooms, and Cognac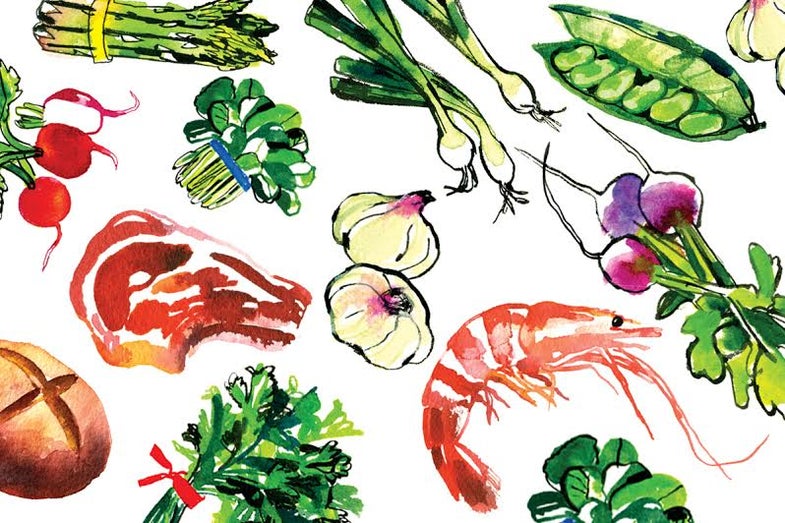 (Ziti chi Sosizza e Finucchieddi)
A delicious variation to a dish we discovered while visiting Sicily. Hearty and satisfying it is the perfect combination of flavors.
Yield: serves 4
Ingredients
3⁄4 lb. mild Italian sausage
2 cloves garlic, peeled and finely chopped
1⁄4 cup cognac
1⁄2 lb. cremini mushrooms, sliced
1⁄2 cup strong beef stock
Salt
Crushed red pepper
Freshly ground black pepper
1⁄2 lb. ziti tagliate or other long, tubular pasta
1⁄4 cup heavy cream
Instructions
Remove casings from sausages and discard. Coarsely chop sausage meat, place in a large skillet over medium heat and brown, stirring frequently, for about 10 minutes. Add garlic and cook for 1 minute. Remove sausage from skillet.
Place mushrooms in skillet and cook, stirring, for 5 minutes. Return sausage to skillet and stir in cognac and stock, and cook about 10 minutes. Season to taste with salt, red pepper, and black pepper.
Meanwhile, cook pasta in a large pot of boiling salted water until al dente, 8–10 minutes, then drain. Stir pasta and cream into sauce, adjust seasoning and serve.