Master Class: André Soltner Makes Bacheofe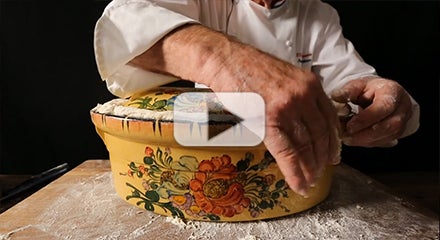 In the Alsatian meat and potato stew bacheofe, lamb, pork, leeks, and root vegetables are traditionally left to marinate in white wine overnight, then carried in a dish sealed with pastry to the baker's in the morning. Stewing in its own flavors, the dish slowly cooks in the baker's oven over the course of the day, and is ready to take home in time for supper. In this video French chef and author Andre Soltner shows us how he makes his layered and deeply flavorful bacheofe. This recipe originally appeared in our March 2013 issue along with Sophie Brickman's article "Deep Dish".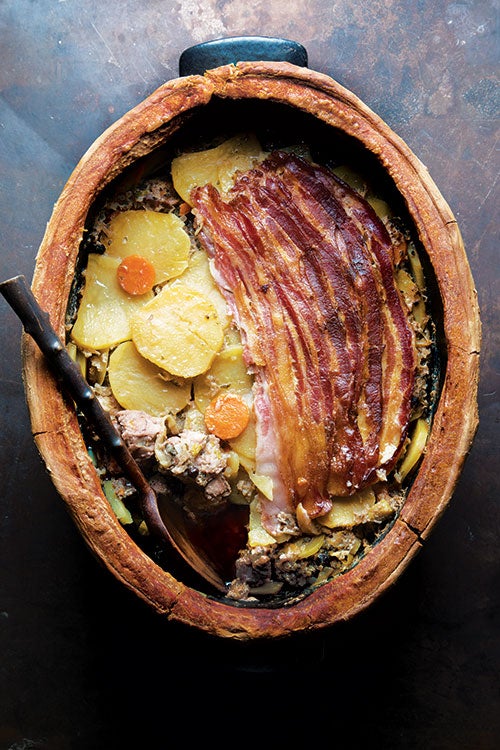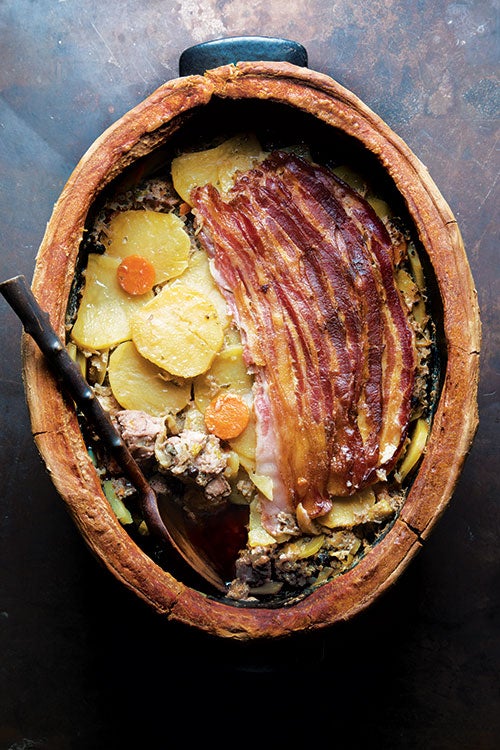 Bacheofe (Alsatian Meat and Vegetable Stew)
This wine-simmered dish of meat and vegetables cooked in a dough-sealed pot is Alsatian through and through.
RELATED:
VIDEO: How to Make Gnocchi al Pomodoro »
VIDEO: How to Roll and Tie a Roast »
VIDEO: Two Easy Ways to Cut Carrots »
VIDEO: How to Make Speedy Scalloped Potatoes »