How to Make Speedy Scalloped Potatoes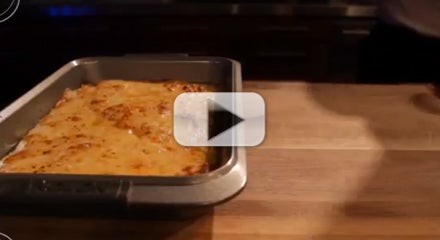 Scalloped potatoes are always a crowd-pleaser, but the delicately creamy sauce can take an awfully long time to come together in the oven — and even then, the potatoes might not cook through evenly. SAVEUR executive food editor Todd Coleman has a trick that shaves 30 minutes off of a traditional scalloped potato preparation and ensures that the potatoes cook to a beautifully even softness, without compromising the tiniest bit of flavor.
What you'll need:
A large skillet or saute pan
A baking pan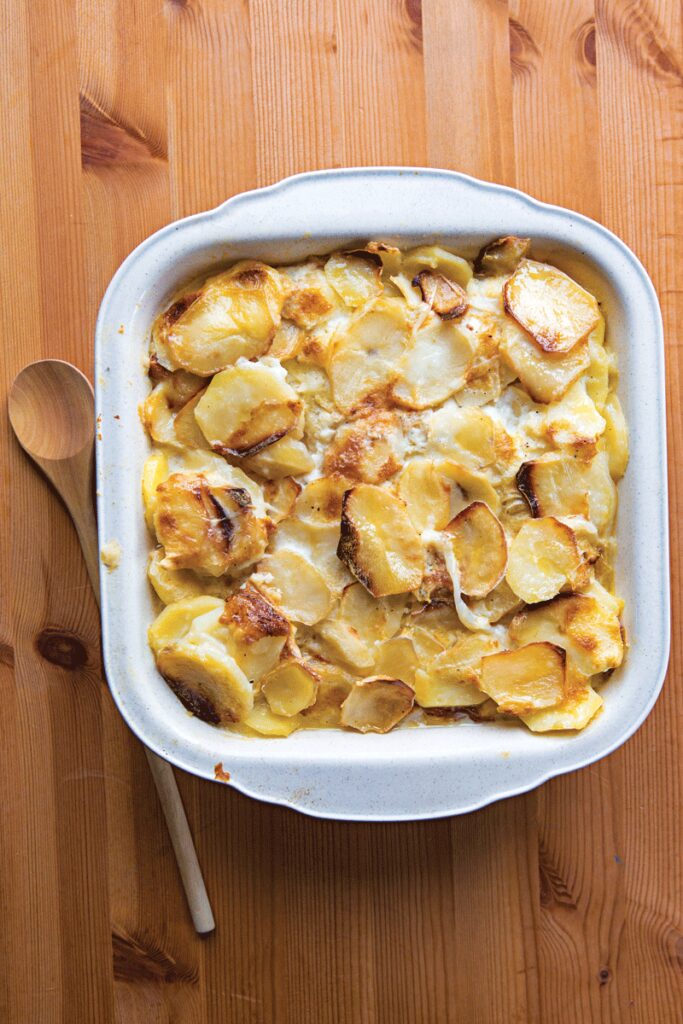 Old-Fashioned Scalloped Potatoes
Thinly sliced potatoes and onions are baked in a rich cream sauce in this classic crowd-pleaser. Get the recipe for Old-Fashioned Scalloped Potatoes »
How it works:
Thinly slice peeled potatoes.
Put potatoes in the saute pan with garlic paste, half and half, gruyere cheese, butter, and some salt and pepper.
Put the pan over very high heat and stir.
When the mixture is an ooey, gooey mass, pour it into the baking pan.
Sprinkle a little cheese on top, and bake until done.
Related
10 Great Potato Gratins »
One Ingredient, Many Ways: Potatoes »
VIDEO: Two Ways to Cut Carrots »
VIDEO: How to Tie a Lemongrass Knot »