A Celebratory Winter Feast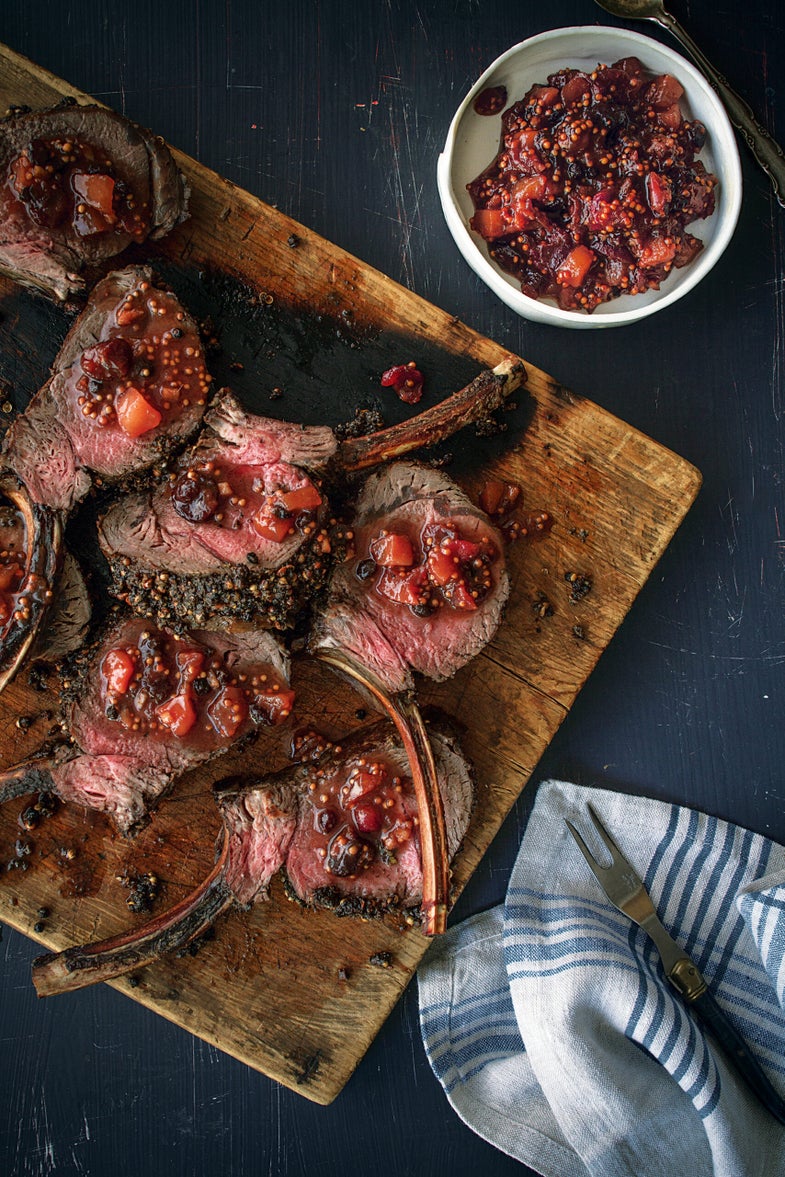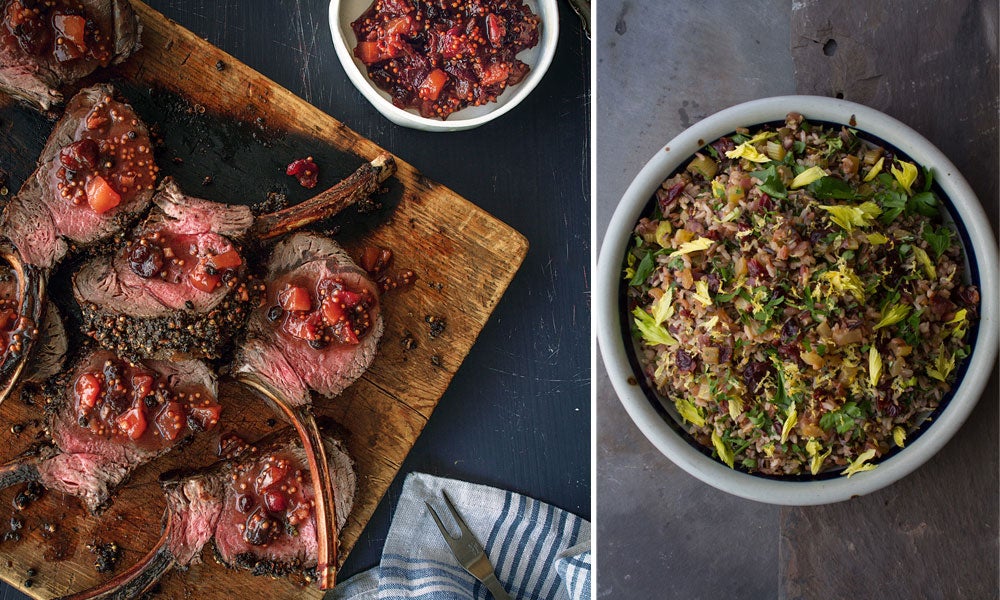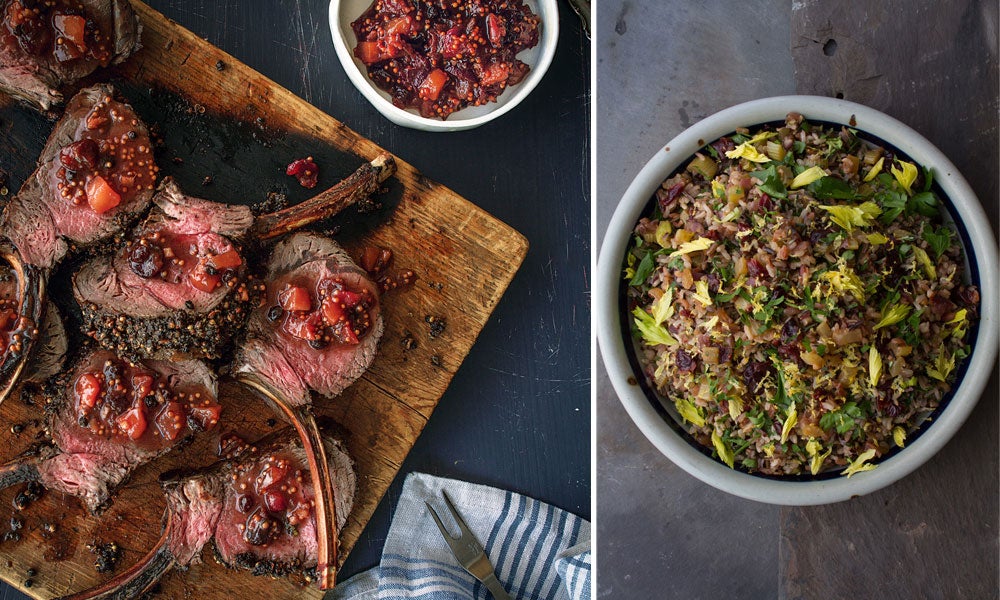 A Celebratory Winter Feast
Capitalize on the glories that winter has to offer: bright citrus, hardy vegetables, and the perfect weather for drinking plenty of punch. This menu centers around a juniper-crusted venison roast—accompanied by a sweet-spicy mostarda—with a well-balanced cast of sides. See the menu »
Capitalize on the glories that winter has to offer: bright citrus, hardy vegetables, and the perfect weather for drinking plenty of punch. This menu centers around a juniper-crusted venison roast—accompanied by a sweet-spicy mostarda—with a well-balanced cast of sides.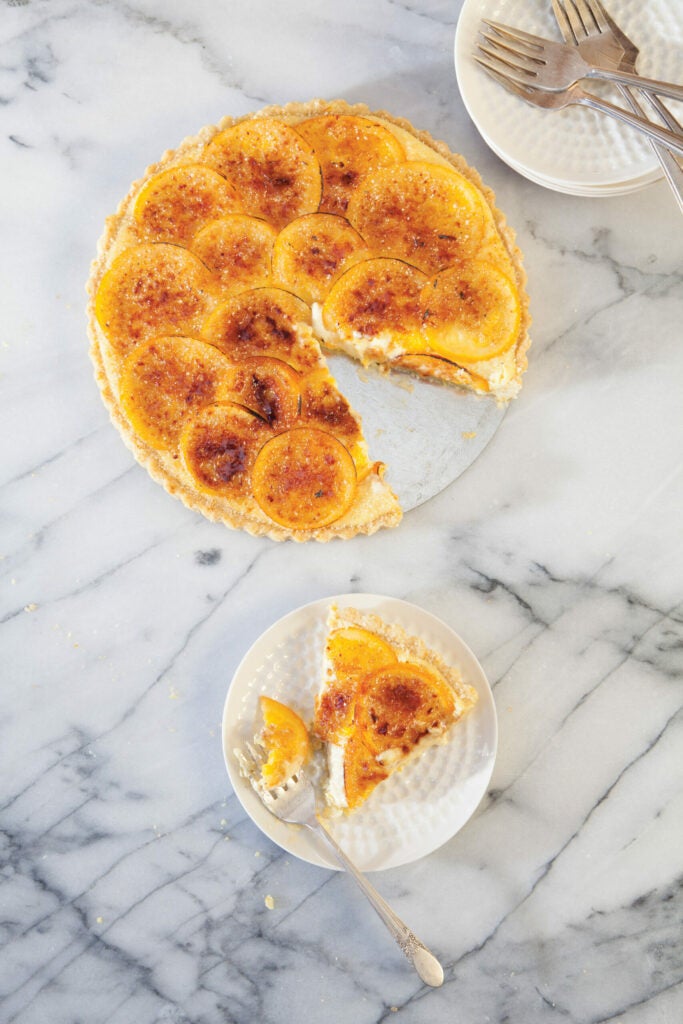 Every part of the orange is used in this subtly sweet tart, including the zest, juice, and flesh. If temple oranges are not available, navel oranges or tangerines make excellent substitutions. Get the recipe for Temple-Orange Tart »
The Menu
More About This Menu
The walnut syrup for the punch will hold in the refrigerator up to two weeks. Make it ahead of time for easy preparation the day of.
You can shred the Brussels sprouts and kale up to two hours before serving; just be sure to keep them refrigerated and tightly covered.
Although navel oranges are a fine substitute, the floral notes of temples will give the tart a beautiful, subtle fragrance.
Make the tart ahead of time, and then sprinkle with sugar and set it aflame just before serving: It's quite the spectacle.