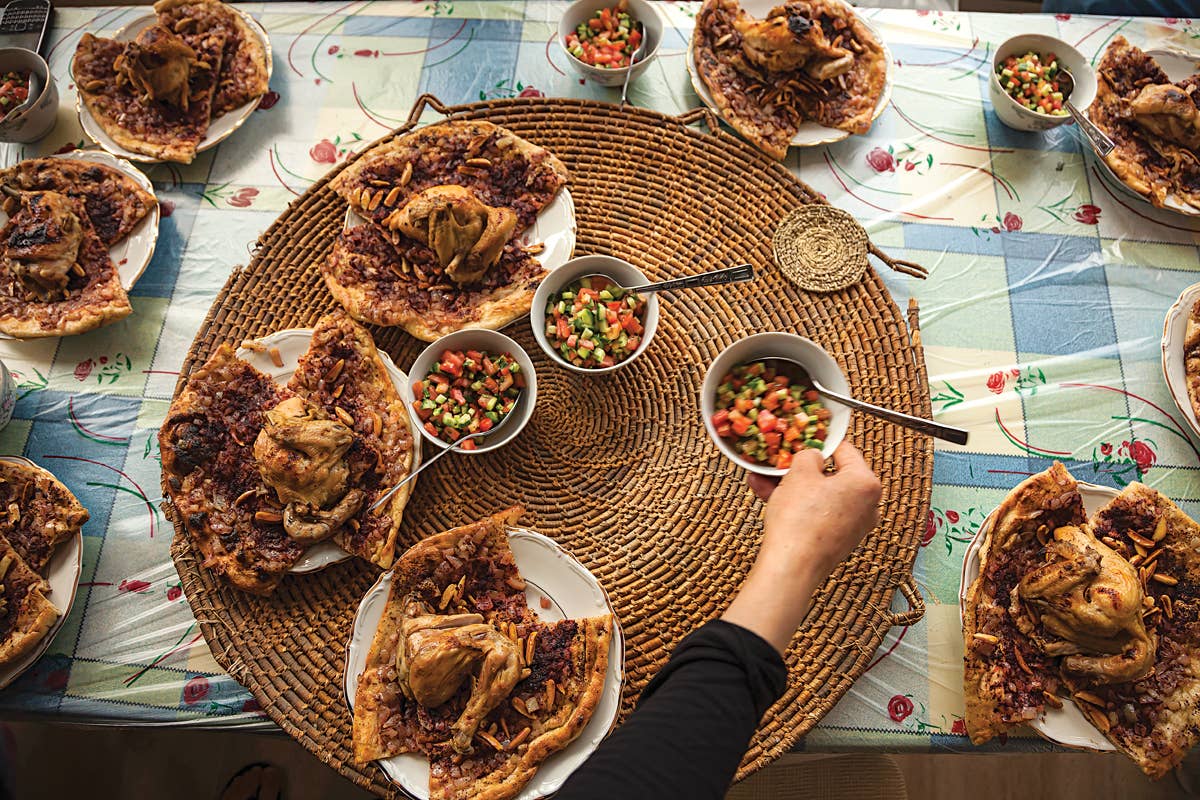 The dough for both the ka'ak bil ma'amoul (date-stuffed cookies) and m'sakhan (roast chicken with flatbread) requires rising time. You can prepare the cookies entirely a day or two beforehand. Start the _m'sakhan_at least several hours before serving time.
The quality of specialty ingredients like fair trade olive oil, tahini, and maftoul (Palestinian couscous) can make a big difference when preparing traditional dishes. Read about sourcing these ingredients »
Food on the Gaza strip is fiery, generously spiced, and bright with aromatic herbs. Read about the amazing diversity of flavorings in Gazan food in the story Seafood and Spice.
For the complete article that inspired this menu, see Heart of Palestine by Nancy Harmon Jenkins from our December 2013 issue. Get all of photographer Ariana Lindquist's stunning photographs in the gallery.