Drinks
Celery Cider Cocktail
Vodka makes for a clean, crisp base in this tart and refreshing apple drink.
Serves

Makes: 1 cocktail

Cook

5 minutes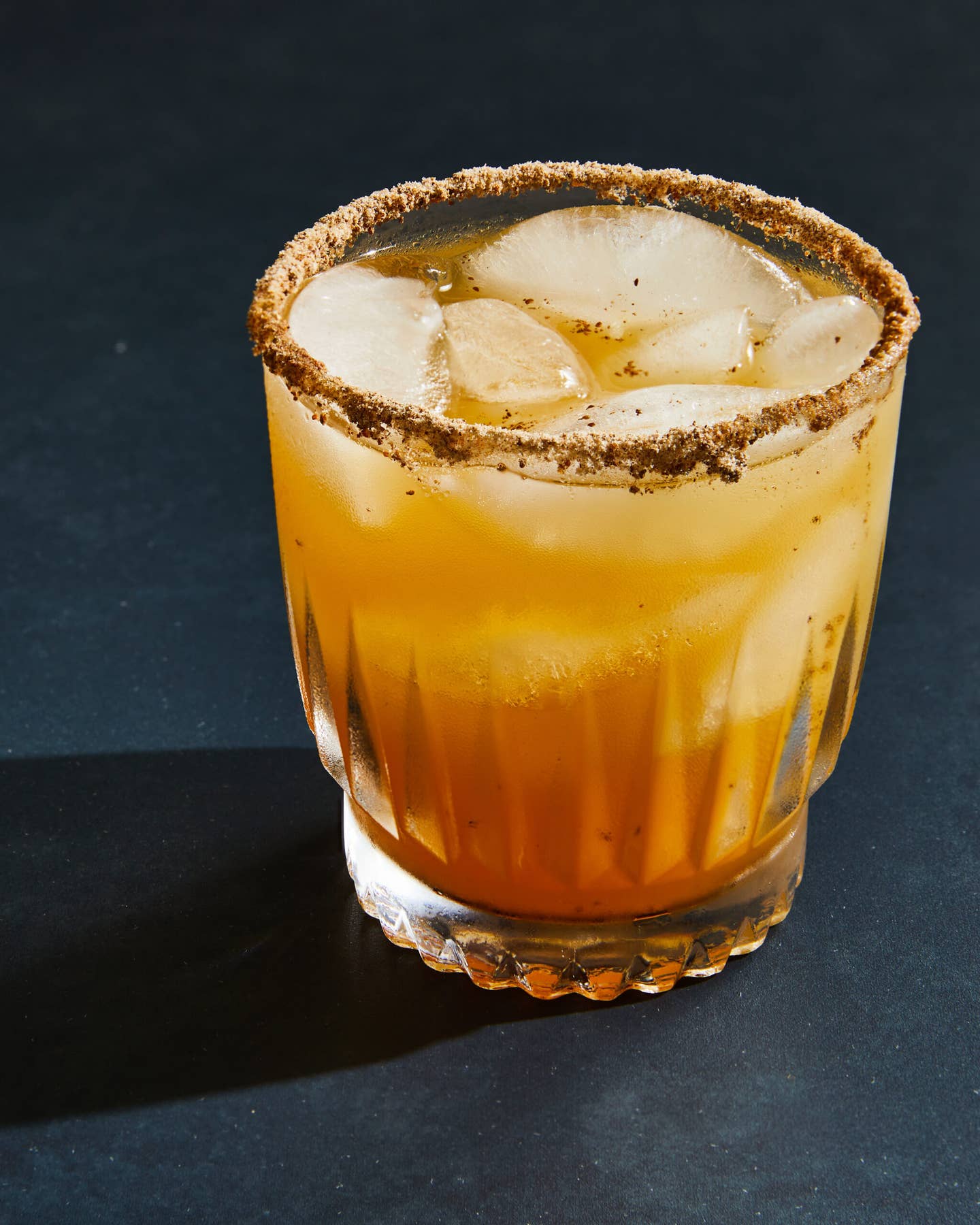 Vodka makes a wonderful base in this light and smooth cocktail that marries the vegetal flavor of celery bitters with the tartness of apple cider and lime. Make your own syrup at home with our simple syrup recipe. A sparkling hard cider works best here, but a nonalcoholic option is also fine. Look for celery bitters at a liquor store, or online.
Ingredients
Pinch of celery salt, plus more for garnish
2 oz. apple cider
2 oz. vodka
1 Tbsp. fresh lime juice
3 dashes celery bitters
Dash simple syrup
Instructions
Step 1
Garnish the rim of a rocks glass with celery salt, then fill it with ice. To a cocktail shaker, add the cider, vodka, lime juice, celery bitters, simple syrup, celery salt, and enough ice cubes to fill the shaker about halfway. Shake well, strain into the glass, and serve immediately.
Read about the explosion of craft-distilled vodkas in America in Saveur Issue #136's article Clear Choice.