Recipes
Candied Black Olive Cake (Clafoutis aux Olives Noires Confites)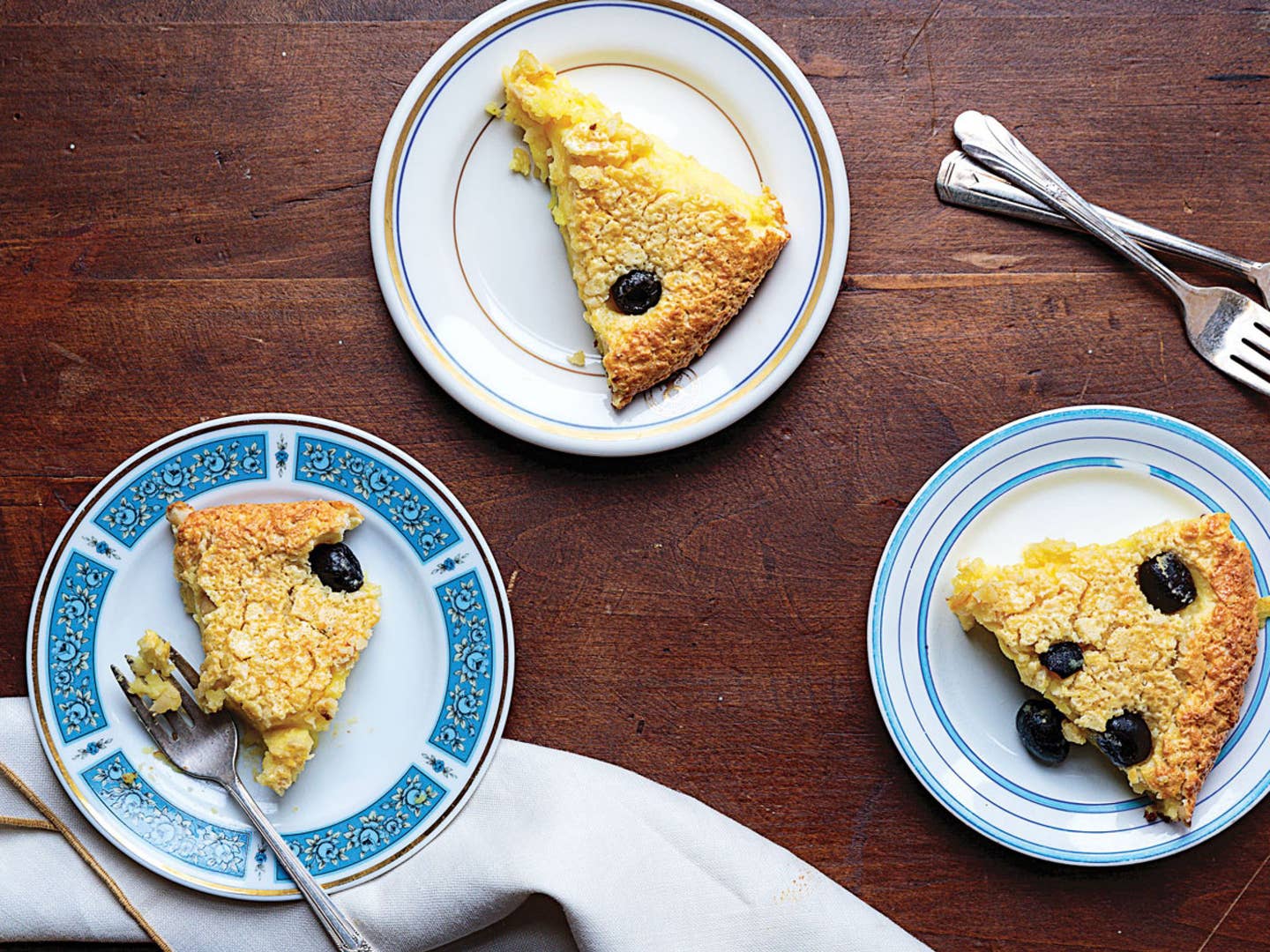 Olives are candied in simple syrup and then sunk into a flan-like cake in this candied olive recipe from chef Lionel Lévy, adapted from Daniel Young's Made in Marseille (William Morrow, 2002).
Ingredients
3⁄4 cup pitted black olives
1 cup sugar
8 tbsp. unsalted butter, melted, plus more
3 eggs, plus 4 yolks
1 cup milk
1⁄4 cup flour
1⁄4 tsp. kosher salt
3⁄4 cup blanched almonds, roughly chopped
Instructions
Step 1
Boil olives and 2 cups water in a 2-qt. saucepan; cook 5 minutes, then drain, and set aside. Add half the sugar and 2 cups water to the pan; boil. Reduce heat to medium and add olives; cook until olives are tender, about 2 hours. Let olives cool, then strain, discarding syrup.
Step 2
Heat oven to 350°. Grease a 9" pie plate with butter; set aside. Whisk melted butter and 3 eggs in a bowl. In another bowl, whisk remaining sugar and the yolks until fluffy. Slowly whisk in milk, flour, and salt. Fold in butter mixture and almonds until combined. Spread into prepared dish; arrange olives over the top. Bake until golden and slightly puffed, about 40 minutes.