Gazpacho Andaluz
The definitive Spanish chilled soup.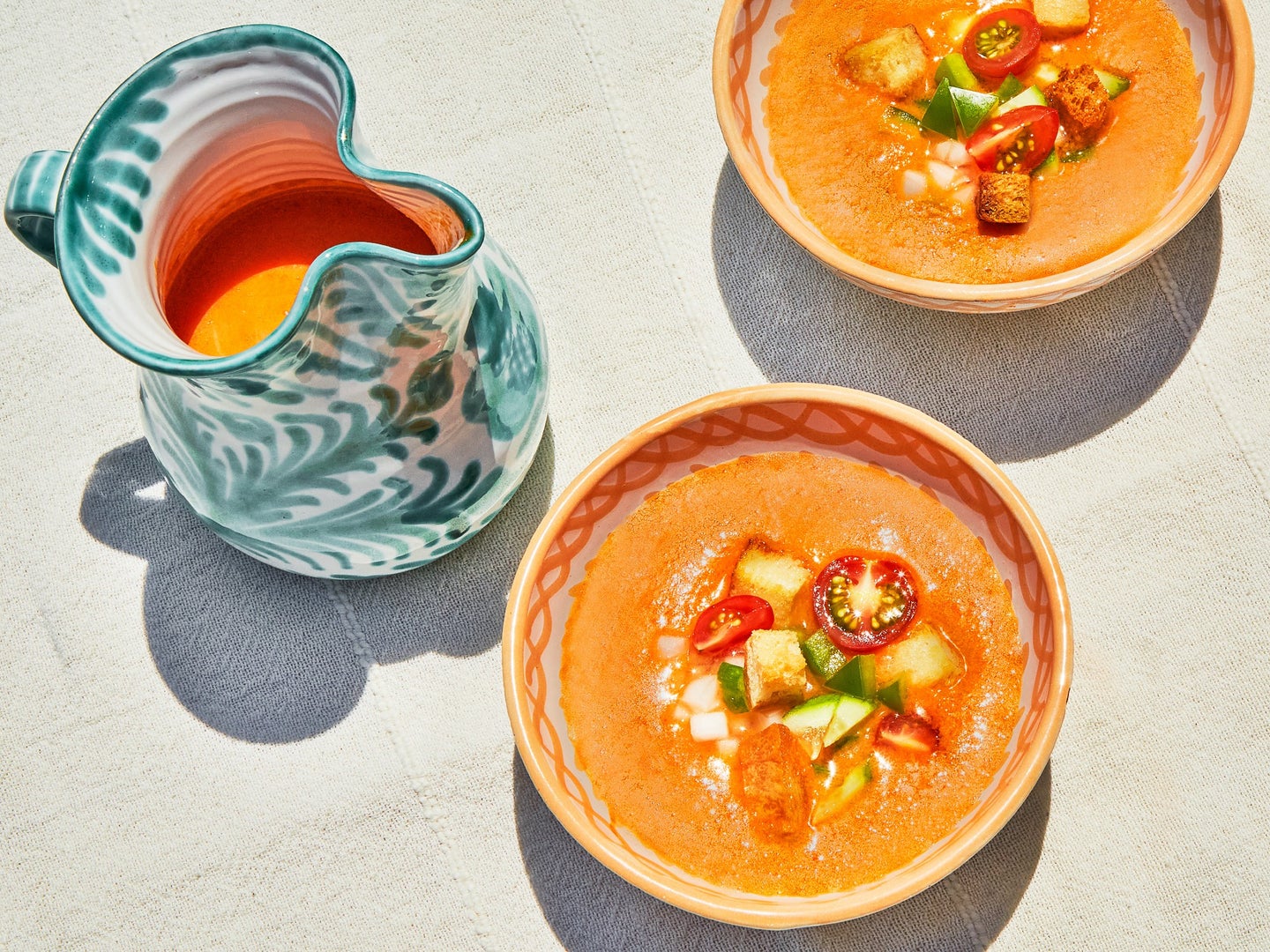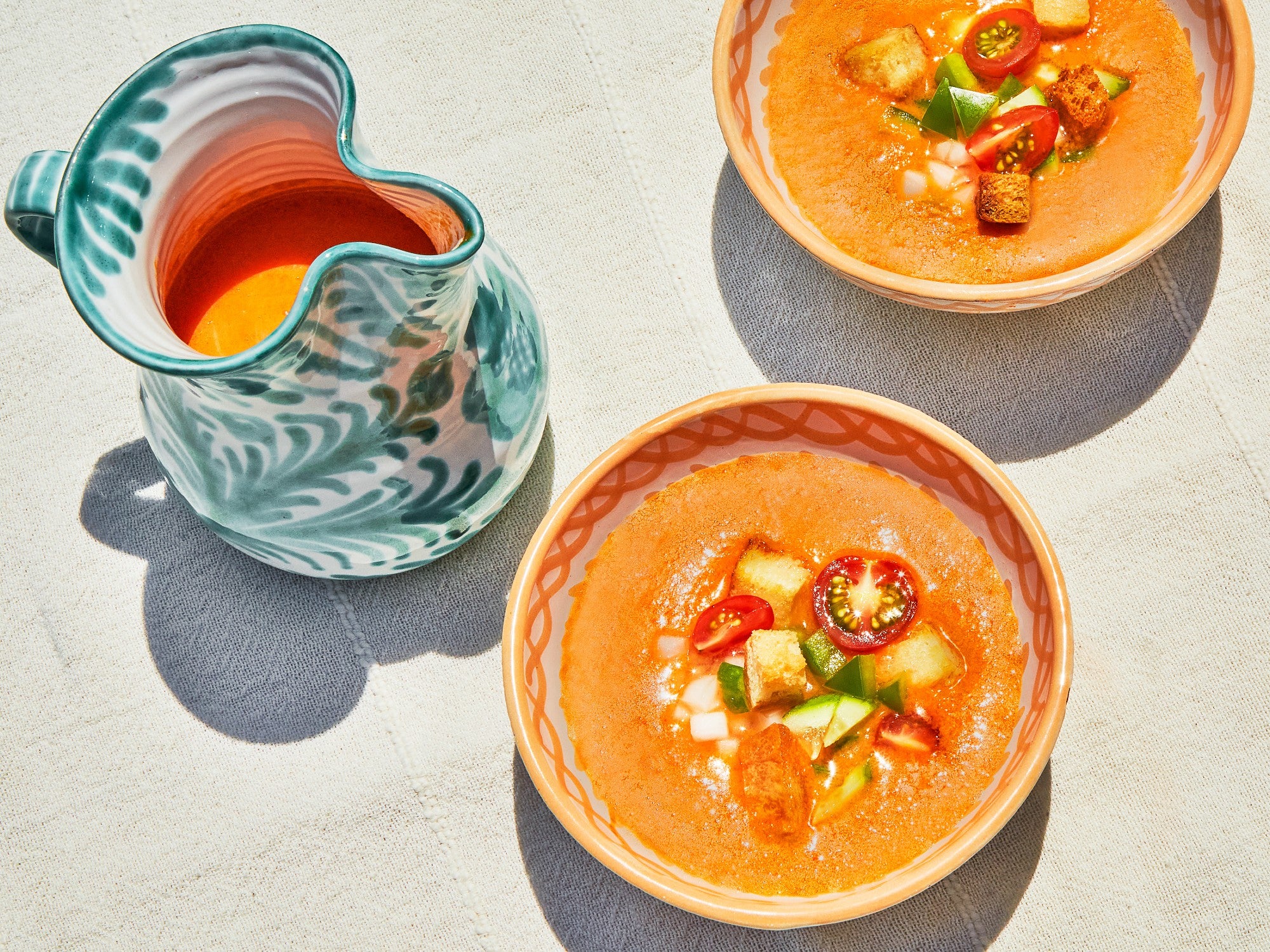 Gazpacho, which was purportedly invented in Seville, is traditionally served as a refreshing final course at the end of a meal. Though there are now many versions of this chilled soup, this tomato-based Andalusian variety is the one that most tastes like summer in a bowl. The toppings are endlessly customizable, so feel free to use up summer's bounty of overflowing vegetables to finish it off.
Featured in "Spanish-Style Gazpacho is the Perfect Soup to Beat the Heat."
Gazpacho Andaluz
Cool, vaguely acidic, and faintly sweet, gazpacho is the definitive Andalusian dish.
For the Soup
1 slice country-style bread, about 1″ thick, crusts removed
2 small cucumbers, peeled, seeded, and coarsely chopped
2 lb. very ripe tomatoes, seeded and coarsely chopped
1 garlic clove, peeled and chopped
2 tbsp. sherry vinegar
1⁄2 cup extra-virgin olive oil
Kosher salt
Optional Garnishes
1⁄2 green pepper, seeded and finely chopped
1⁄2 cucumber, peeled, seeded, and finely chopped
1 cup ½-inch croutons
1⁄2 small white onion, peeled and finely chopped
1 small tomato, seeded and finely chopped
Instructions
To a small bowl, add the bread and enough cold water to submerge. Set aside to soak for 30 minutes.
Use your hands to squeeze all of the moisture out of the bread, discarding any soaking liquid. Place the bread in the bowl of a food processor, then add the cucumbers, tomatoes, garlic, vinegar, olive oil, and 1 cup cold water. Process until very smooth. Place a fine mesh strainer over a large bowl and strain the vegetable puree, pressing on the solids with the back of a wooden spoon to make a completely smooth soup. Season to taste with salt, then cover and refrigerate for at least 2 or up to 24 hours.
Serve in individual glasses, or in soup bowls with optional garnishes on the side.