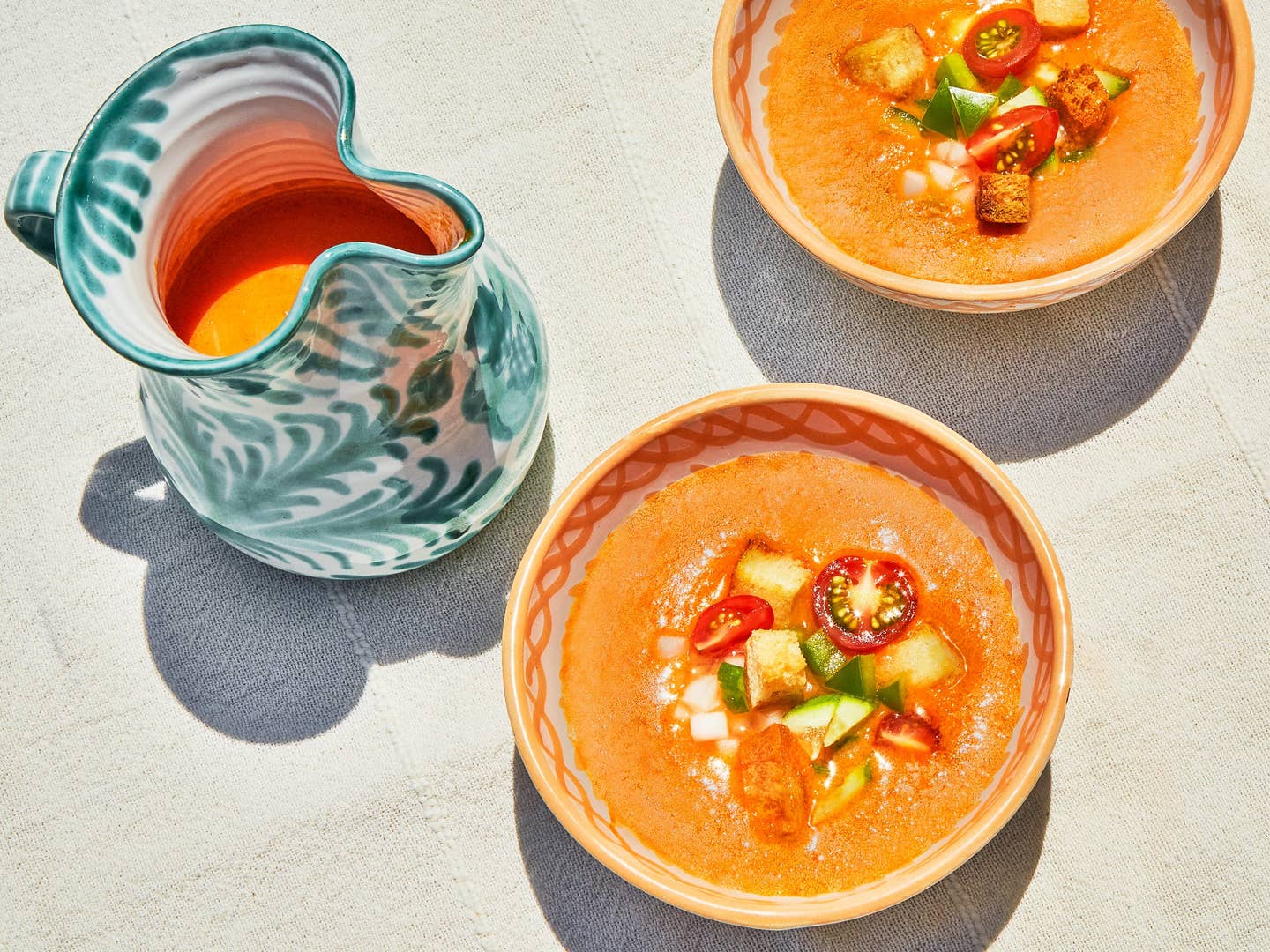 Recipes
Gazpacho Is the Perfect Soup to Beat the Heat
This Andalusian version is loaded with peppery olive oil and pureed to make smooth, creamy soup—not salsa
No matter where you are right now, if you live in the northern hemisphere, there's a good chance it's hot. Really hot. On days when you want to do nothing but stand in front of a fan or jump into a body of water, there's no chance you're going anywhere near an oven or stove. So then what could you possibly make for dinner? Enter, your summer best friend, gazpacho. And not the chunky salsa-like dip your parents might have made—this is the Andalusian kind, full of peppery olive oil and pureed to perfect creaminess.
Sure, you have to cut and peel a few vegetables and do some prep ahead of time—the bread that thickens this soup needs some time to soak in water. But with fewer than 10 ingredients and only a few tools, this gazpacho recipe can't get much easier. Plus, you can take advantage of seasonal produce like cucumbers and tomatoes while getting your veggies in for the day. It's basically a salad you can eat with a spoon.
The soaked bread makes this particular gazpacho a bit more filling and satisfying than most, but we won't judge if you find it necessary to add a chunk of crusty baguette on the side or a sprinkle of crunchy croutons on top.
While summer keeps us sweating for a few more months, turn to these other cold soup options to beat the heat. And if you're looking for a boozy brunch option this weekend, switch it up from the old classic and go for this gazpacho-style Bloody Mary instead.