Recipes
Pecorino Flans with Tomato Sauce (Pecorino Tortas con Salsa di Pomodoro)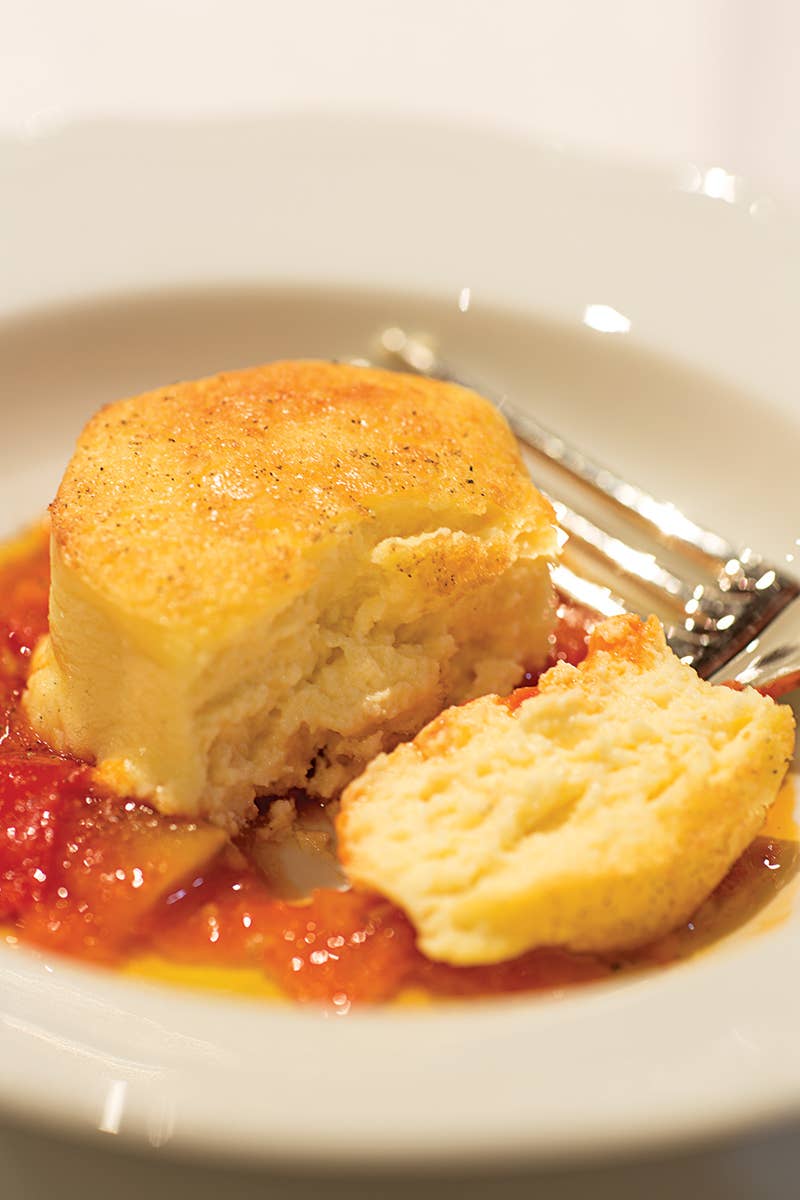 At Terre de la Custodia, a winery in the Umbrian town of Montefalco, chef Massimo Infarinati serves fluffy pecorino flans with a simple tomato sauce. The bright acidity of the fresh tomatoes complements the richness of the cheese. It's a wonderful starter to enjoy with the region's brisk white wine, grechetto. This recipe first appeared in our November 2014 issue with the story Taste of Umbria.
Ingredients
1⁄4 cup olive oil
6 cloves garlic, minced
1 (28-oz.) can whole peeled tomatoes, crushed by hand
Kosher salt and freshly ground black pepper, to taste
8 large basil leaves, roughly chopped
Unsalted butter, for greasing
6 eggs
2 1⁄4 cups heavy cream
1 3⁄4 cups grated Pecorino Romano
Boiling water, for baking
Instructions
Step 1
Heat oil in a 12" skillet over medium-high. Cook garlic until golden, 2–3 minutes. Add tomatoes, salt, and pepper; cook until broken down and slightly thickened, 10–12 minutes. Add basil; cook 5 minutes and keep warm.
Step 2
Heat oven to 300°. Grease six 6-oz. ramekins with butter and place in a 9" x 13" baking dish; set aside. Whisk eggs in a bowl until frothy. Add cream, pecorino, salt, and pepper; whisk until smooth and pour into prepared ramekins. Pour boiling water into baking dish to come halfway up sides of ramekins; bake until golden brown and slightly puffed, about 1 hour 20 minutes. Divide reserved sauce between 6 shallow bowls; invert 1 flan into center of each bowl.