Puri (Deep-Fried Indian Bread)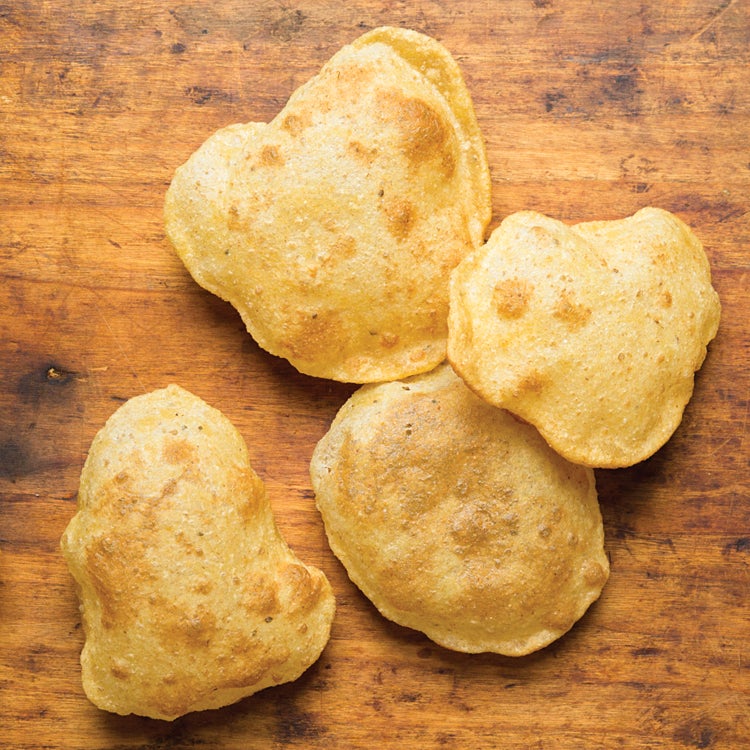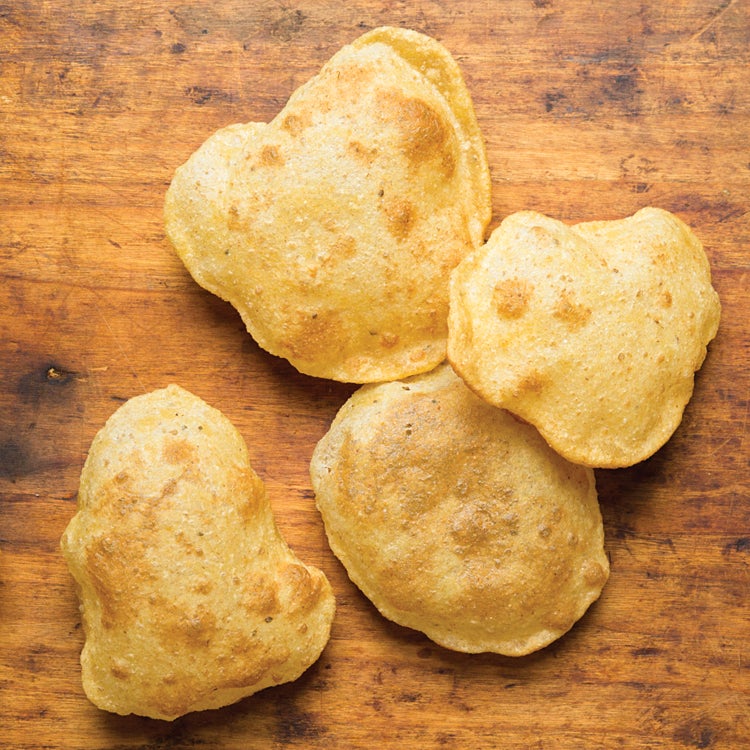 Like chapati, puri is made from a simple durum wheat flour dough. But this flatbread incorporates ajwain seeds, which lend a lightly herbal, floral flavor, and is deep-fried in hot oil. It's often eaten at breakfast or as a snack. This recipe, from cookbook author Smita Chandra, first appeared in the tablet edition of our August/September 2014 special India issue. See a step-by-step guide to making puri »
Puri (Deep-Fried Indian Bread)
This puffed, deep-fried Indian bread flavored with ajwain seeds is often eaten at breakfast or as a snack.
Ingredients
¼ cups canola oil, plus more for frying
2 cups atta (durum wheat flour)
1 tsp. kosher salt
½ tsp. ajwain seeds (carom seeds)
Instructions
Place ¼ cup oil in a bowl; set aside. Heat 2″ oil in a 6–qt. saucepan until a deep-fry thermometer reads 385°.
In another bowl, stir atta, salt, ajwain, and 1 cup water until dough forms. Knead dough briefly until smooth, 1–2 minutes; divide into eighteen 1-oz. balls. Working with 1 ball at a time, dip in bowl of oil, and using a rolling pin, roll dough into a 4″ circle about ⅛" thick. Fry dough, flipping once, until puffed and golden brown, 30 seconds to 1 minute. Using a slotted spoon, transfer puri to paper towels to drain. Serve hot.