Recipes
Rumaki
These bacon-wrapped chicken liver and water chestnut bites are a retro cocktail party show-stealer.
Serves

4–6

Cook

1 hour 45 minutes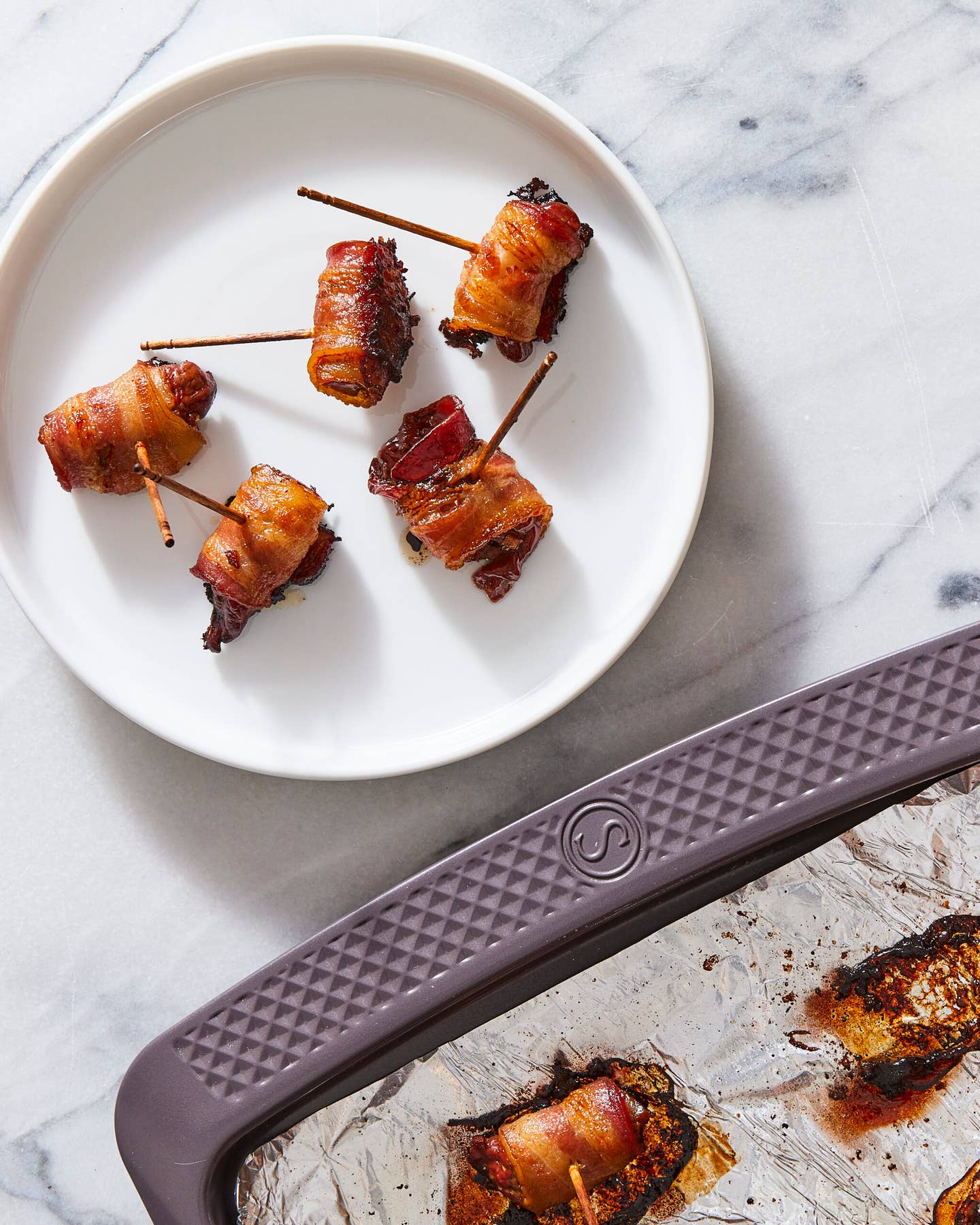 These bacon-wrapped bites of chicken liver and water chestnuts were a popular appetizer in the mid-20th century, but this rumaki recipe is just as delightful a choice for dinner parties and casual entertaining today. Look for water chestnuts in the produce or canned foods sections of your local supermarket or Asian grocer, or online.
Ingredients
3 Tbsp. light soy sauce
1 Tbsp. brown sugar
One 1-in. piece fresh ginger, peeled and finely chopped
4 chicken livers, cut into thirds
3 canned or fresh, peeled water chestnuts, quartered
4 strips bacon, cut into thirds
Instructions
Step 1
In a small bowl, whisk together the soy sauce, brown sugar, and ginger. Add the livers and water chestnuts and toss to coat. Set in the fridge to marinate for 1 hour.
Step 2
Preheat the oven to 425°F. Into a small pot, strain the marinade, reserving the liver and water chestnuts. Turn the heat to high and bring to a boil; cook until the liquid has thickened slightly, 1–2
minutes.
Step 3
On a cutting board, place one slice of bacon and top it with one piece of liver and one piece of water chestnut. Wrap the bacon around the liver and water chestnut and use a toothpick to skewer the bacon in place. Repeat with the remaining ingredients. Transfer to a foil-lined baking sheet and bake, basting occasionally with the marinade, until the bacon is golden-brown, about 25 minutes.