Recipes
Salada de Bacalhau a Grão-de-bico (Salt Cod, Chickpea, and Egg Salad)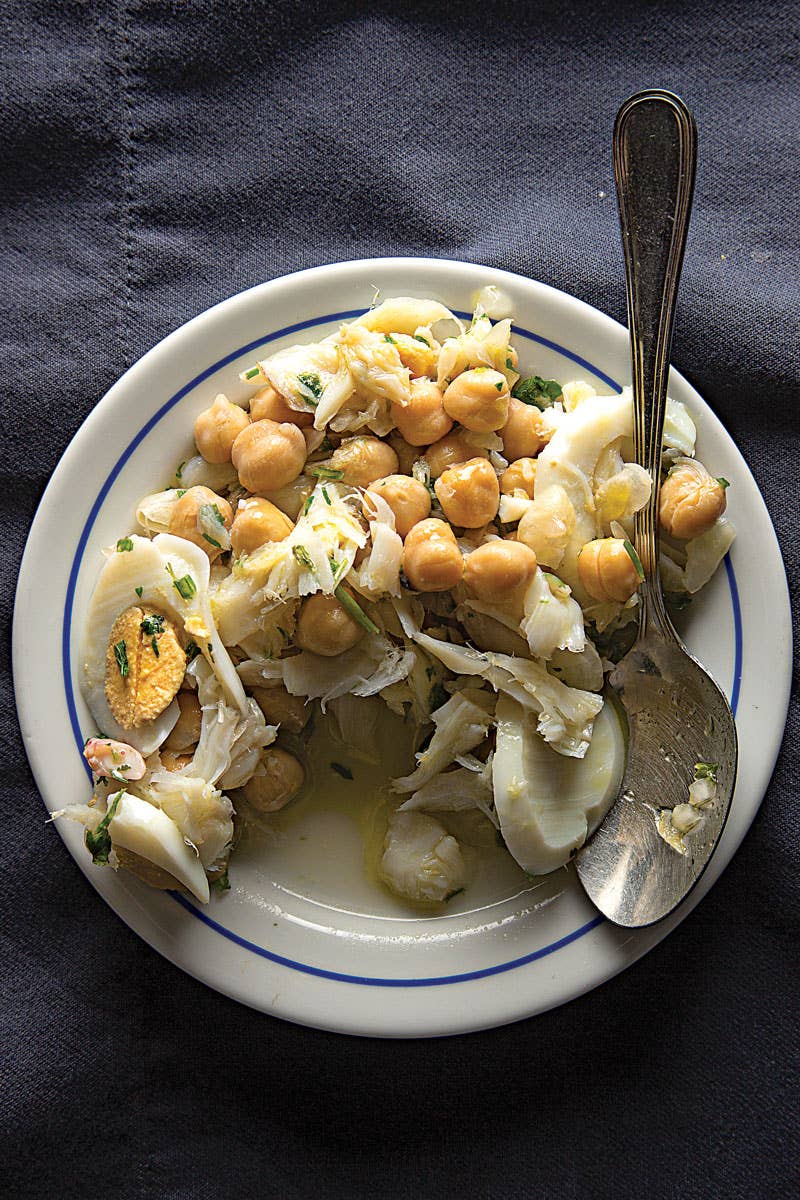 Alentejo's traditional salt cod, chickpeas, and hard-boiled eggs are combined into an elegant petisco, the Portuguese version of tapas. This recipe first appeared in our November 2013 issue with Jean Anderson's story The Food I Dream Of.
Ingredients
½ lb. dried salt cod
¼ cups olive oil
4 cloves garlic, thinly sliced
1 (15-oz.) can chickpeas, rinsed and drained
3 eggs, hard-boiled, peeled, and thinly sliced crosswise
1 tbsp. roughly chopped cilantro
Kosher salt and freshly ground black pepper, to taste
3 tbsp. cider vinegar
Instructions
Step 1
Place cod in a 2-qt. saucepan and cover with 2" cold water; bring to a boil over high heat and cook for 20 minutes. Drain cod, return to saucepan, and repeat process twice more. Transfer cod to a large bowl and flake with a fork into large chunks; set aside.
Step 2
Heat oil in a 1-qt. saucepan over medium heat. Add garlic; cook until crisp and golden brown, about 2 minutes. Using a slotted spoon, transfer garlic to bowl with cod; set oil aside and let cool. Add chickpeas, eggs, cilantro, salt, and pepper to bowl with cod. Whisk vinegar with reserved oil and add to cod mixture; toss to coat. Serve cold or at room temperature.