Recipes
The Ultimate Grilled Cheese Sandwich
In simple recipes like this 3-ingredient family favorite, quality ingredients are the key to success.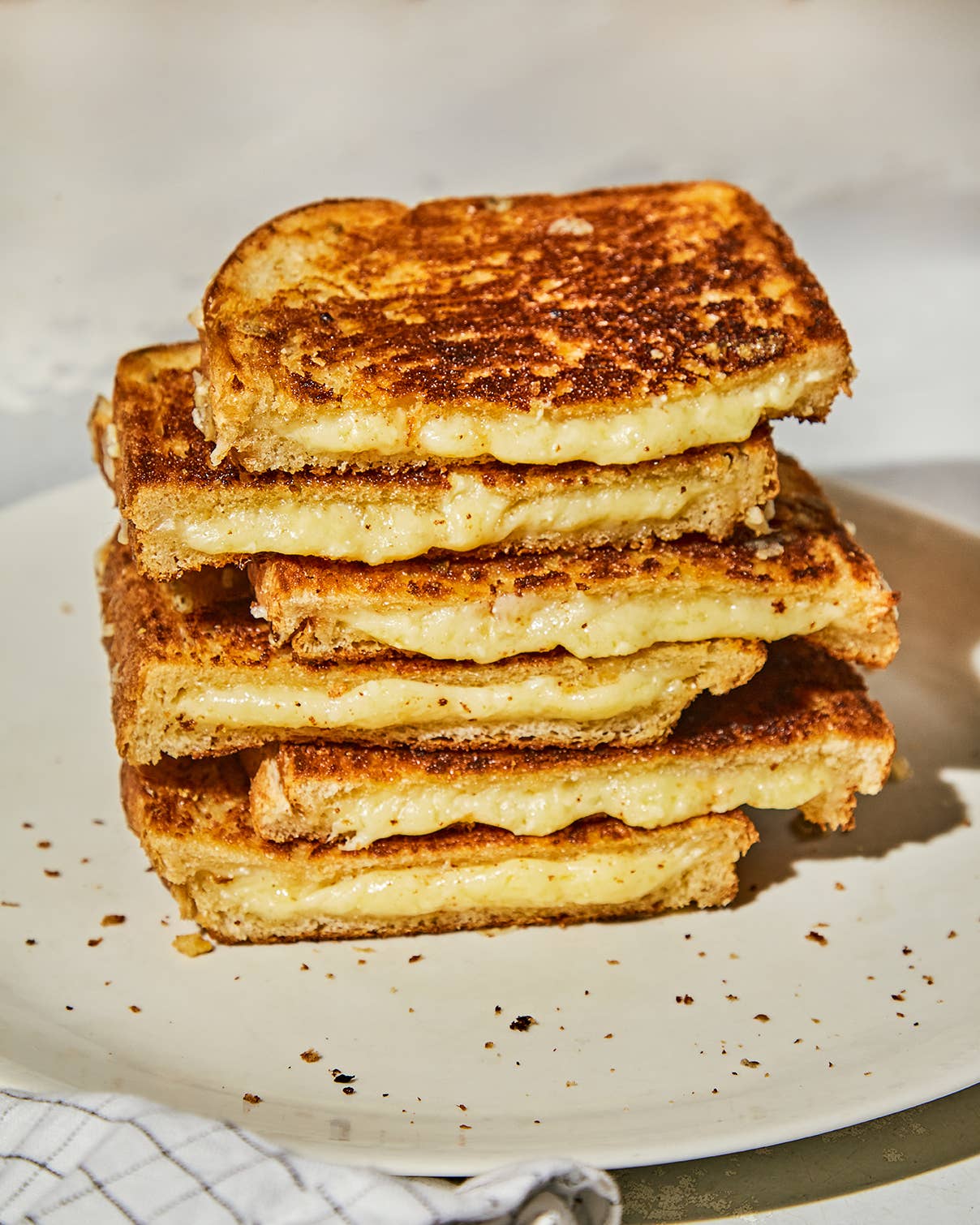 The secret to making a perfect grilled cheese sandwich is cooking it over low heat, which brings out the subtle flavors of a cheese. Nutty and complex Comté, made in the Jura region of the French Alps, is great for grilling; if you can't find it, Gruyère is a suitable substitute. Slathering the bread liberally with butter helps the bread crisp evenly in the pan.
Ingredients
4 Tbsp. unsalted butter, softened
Four ½-in. thick slices sourdough bread
2⅓ cup (8 oz.) coarsely grated Comté cheese
Instructions
Step 1
Spread the butter evenly on both sides of each slice of bread. Put half of the cheese on one slice and half on another. Top each with remaining bread slices.
Step 2
Heat a large cast-iron skillet or griddle over medium-low heat. Add the sandwiches and cook, flipping once, until golden brown and crusty on both sides, 18–20 minutes. Transfer the sandwiches to a cutting board, cool slightly, then slice them in half and serve warm.