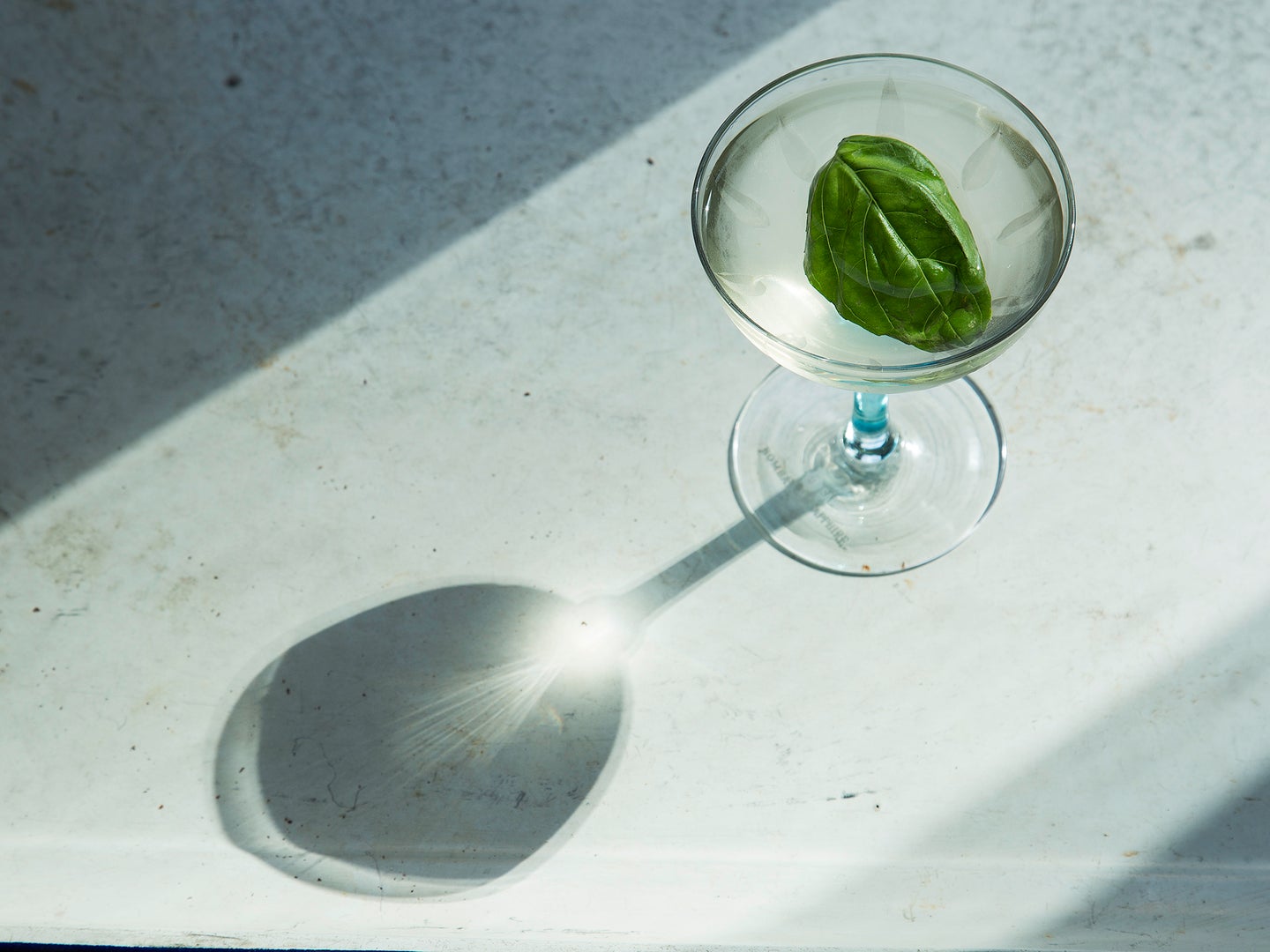 Herbal flavors have a natural affinity for gin, so we're using basil in this martini riff. It's a real illustration of how dramatically an herb garnish can affect a drink—there's no basil in the drink itself, just a good gin, dry vermouth, and the aperitif Cocchi Americano—but the bright burst of basil scent on the nose brings an herbal element to the entire cocktail.
Featured in: Why Your Cocktail's Herb Garnish Needs a Good Whack
Basil Martini
A fresh spin on the classic martini with a simple garnish.
Time: 5 minutes
Ingredients
2 oz. Plymouth dry gin
1⁄2 oz. Cocchi Americano
1⁄2 oz. Dolin dry vermouth
1 dash orange bitters
1 large basil leaf
Instructions
In a large glass, combine gin, Cocchi, vermouth, bitters, and 2 cups ice. Stir for 15 seconds and strain into a chilled cocktail glass. In the palm of your hand, give the basil leaf a hard slap, then place it in the glass.