Basil Martini
Aromatic, summer herbs pair naturally with good gin.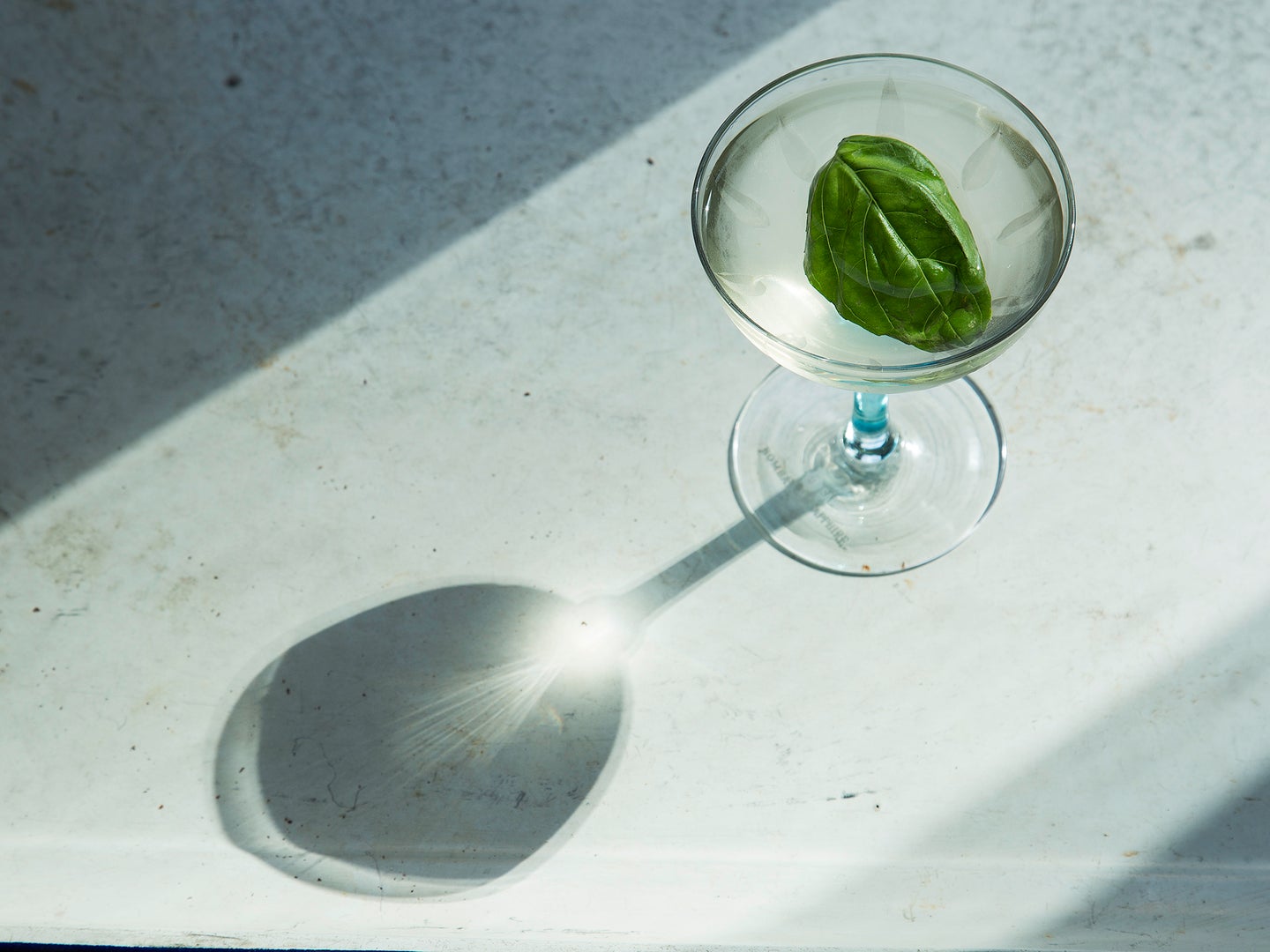 Herbal flavors are a natural pairing with gin, so cocktail book authors Carey Jones and John McCarthy use aromatic basil in this martini riff with good gin, dry vermouth, and the aperitif Cocchi Americano. Read about everything you need to know about martinis: where to seek them out, and how to make perfect ones at home.
Featured in: "Why Your Cocktail's Herb Garnish Needs a Good Whack."
Yield: makes 1 Cocktail
Time: 5 minutes
Ingredients
2 oz. London dry gin, preferably Plymouth
½ oz. Cocchi Americano
½ oz. dry vermouth, preferably Dolin
1 dash orange bitters
1 basil leaf
Instructions
Freeze a coupe glass until frosty, at least 30 minutes. To a mixing glass or large glass filled with ice, add the gin, Cocchi, vermouth, and bitters. Using a swizzle stick or spoon, stir for 15 seconds, then strain into the chilled coupe. In your palm, slap the basil leaf to release its essential oils, then float it atop the martini.
Bar folks have a lot of feelings about martinis. Find the best glasses for them from handblown to retro dive bar styles.