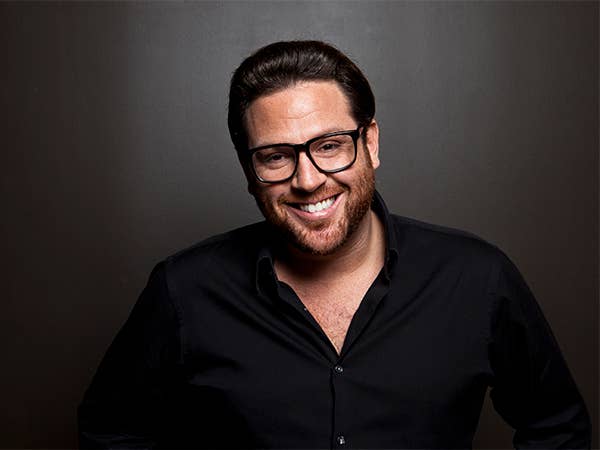 Recipes
Behind the Recipe: Scott Conant's Calabrian Wings
The chef discusses his interpretation of Italian-American food and how it translates to his food
At a glance, Scott Conant is a capital-I Italian chef. His renowned restaurants are named Scarpetta, an Italian idiom for the heel of bread used to wipe up residual sauce on a plate. His signature dish is the ascetically titled "Spaghetti, Tomato, Basil." In his frequent appearances on Food Network, you can often see him expounding on the need to finish pasta with a splash of its cooking water. But when we asked Chef Conant, who participated in our 2015 Summer Cookout, about his cooking, he had a more nuanced view.
"I think, by definition, I cook Italian-American food, but there's more to it," he said.
Conant takes the term Italian-American at its most literal—he is cooking Italian food in America, and incorporates both classic techniques and local tastes. Hence the ingenious (and delicious) play on a buffalo wing that he served up at the Cookout.
Called "Calabrian Chicken Wings," they get their name from the addition of 'nduja—a fiery, spreadable cured pork from the region of Calabria—to the glaze. This gives the dish the requisite heat and richness, as does Calabrian pepper paste. The fragrance and salty kick comes from two definitively un-Italian ingredients (unless we go back to Ancient Roman times): ginger and fish sauce. Some might scream "not authentic!" But Conant insists that orthodoxy and rigid limitations are pointless.
"Otherwise I'd just move to Italy, and that's not interesting to me," he said. "To be able to personalize is the ultimate goal."