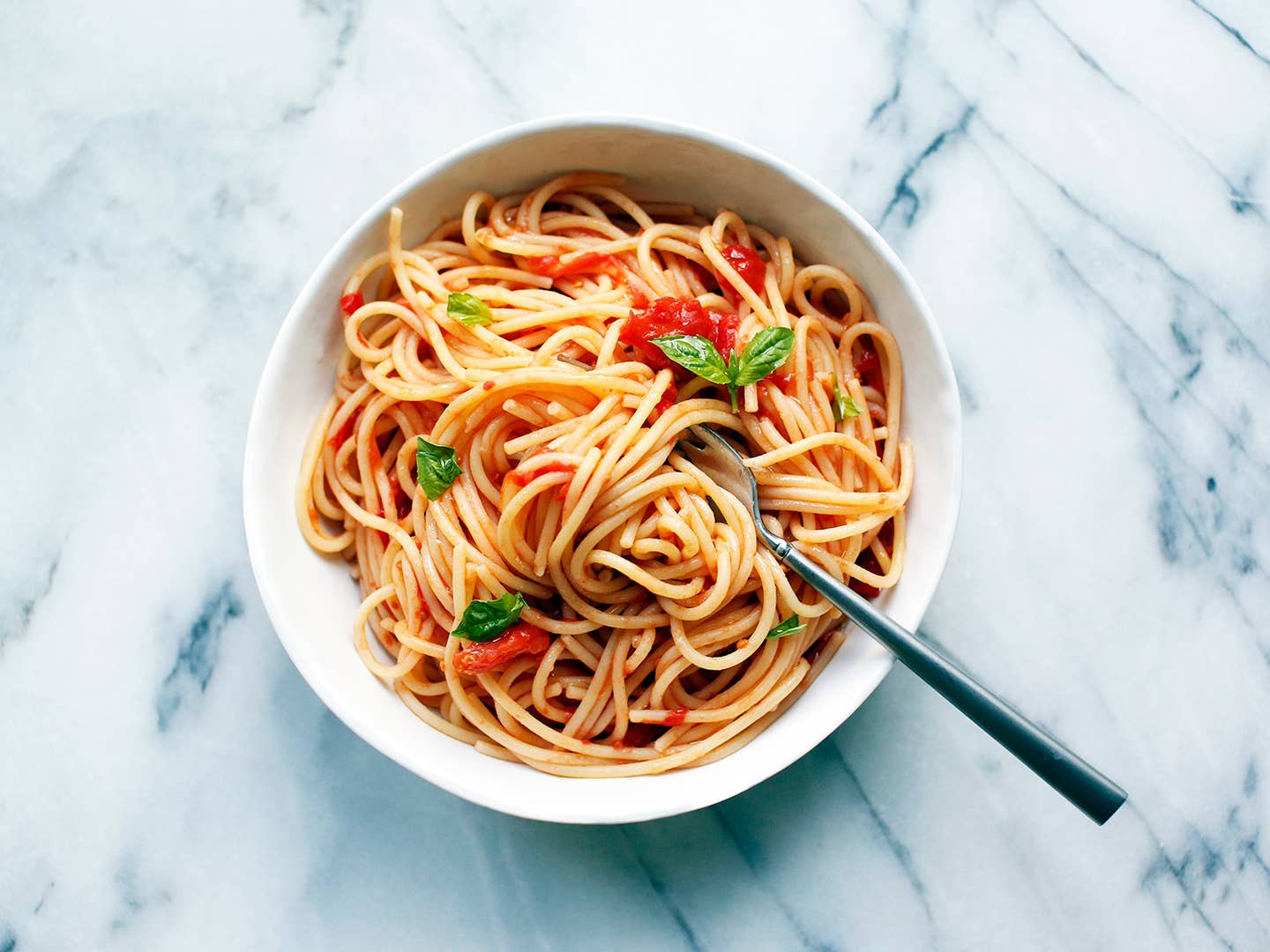 Recipes
47 Essential Pasta Recipes for Olive-Oiled, Red-Sauced Happiness
Twirl your way to greatness with our best pasta recipes—from linguini to tortellini and lasagna
Pasta—the most comforting carb with limitless varieties—is a staple the world over. A cousin of Asian noodles, pasta was brought to Italy where it became the starchy staple for a cuisine synonymous with simple, hearty, home cooking.
In most cases, pasta perfection is simple: boil your noodles to the firmness of your liking, add a lovely pasta sauce, add some toppings, and voila! You have yourself the ultimate meal. And as any Italian will tell you, labor-intensive homemade pasta is a nice touch, but though there's no shame in using dried pasta. While some pastas, like lasagna, rank among our most time-consuming recipes, pasta at home can also be lightning quick when needed: easy, quick pasta recipes come together in less than 30 minutes. Pasta is so versatile, you can shape the dough in pretty much any shape you want, and the versatility of pasta makes it perfect for both winter and summer.
From fettuccine to tortellini, here are the 47 essential pasta recipes in our arsenal.