Recipes
Blue Corn Pellizcadas with Salsa and Queso Fresco
These masa cradles give a bevy of saucy fillings a safe place to land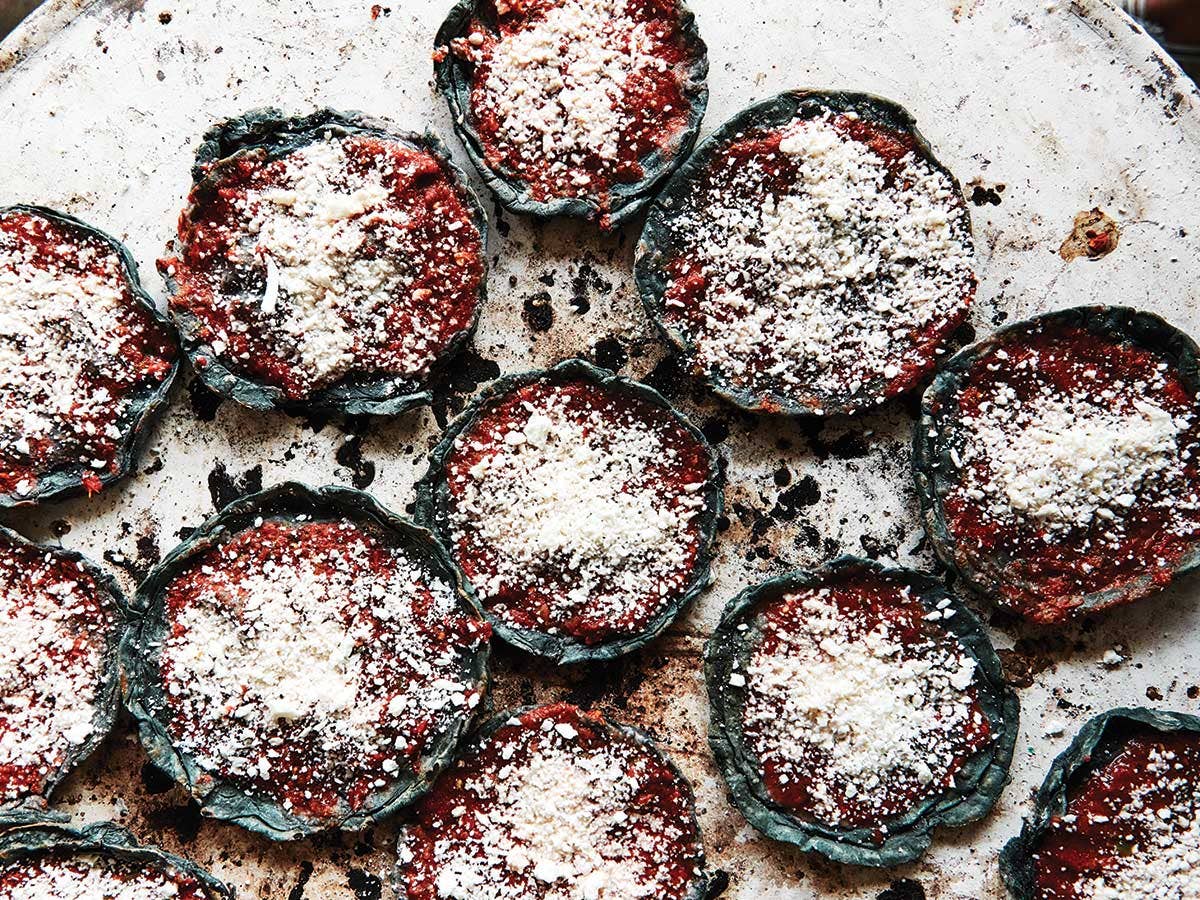 This pellizcada recipe comes from the women of Mexico's Yo'on Ixim, a Pueblan school and community center for indigenous Tzotzil Maya. To make the base, a thick disk of corn masa is griddled on a comal, then formed into a nest for saucy toppings—in this case salsa and cheese. When cooking on the stovetop, a dry cast-iron skillet works great as well.
Ingredients
2 cups prepared blue corn masa
1 cup homemade or store-bought tomato and chile salsa
4 oz. crumbled queso fresco
Coarsely torn fresh chipilín, cilantro, watercress, or radish leaves, for serving
Lime wedges, for serving
Instructions
Step 1
Divide the masa into 8 equal balls (about 2 ounces each). Using your hands, press and shape each into a 4-inch-wide round, about twice the thickness of a tortilla.
Step 2
Heat a large cast-iron skillet over medium-high heat, then cook the pellizcadas in batches on one side, just until they begin to brown slightly, 1–2 minutes. Using a wide spatula, lift the pellizcadas out of the pan and flip them over onto a plate so the toasted side is facing up. Pinch the tortillas all around the edges to form a ridge like a pie crust; pinch some small ridges atop the center of the masa as well to form little ponds to hold the salsa.
Step 3
Fill each pellizcada with 2 tablespoons of salsa, then sprinkle each evenly with 1 tablespoon of queso fresco. Return the pellizcadas to the skillet in batches to heat thoroughly and soften the cheese slightly. Transfer to a plate, finish each with some of the torn greens and a squeeze of lime juice, and serve immediately.