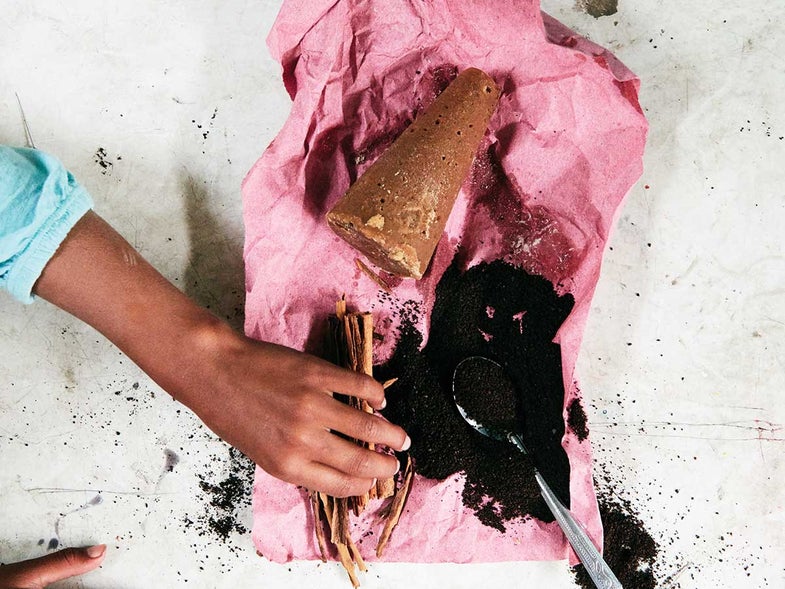 An olla is a tall, ceramic pot used in Mexico for simmering stews and beans. It is also the preferred vessel for brewing this traditional sweet coffee beverage. This method uses fewer beans than other brewing methods to produce a less concentrated extraction. Boiling the grinds enhances the beans' bitterness and acidity, so piloncillo (a dark Mexican cane sugar with molasses-like flavors) and cinnamon are used to tame the coffee's bite.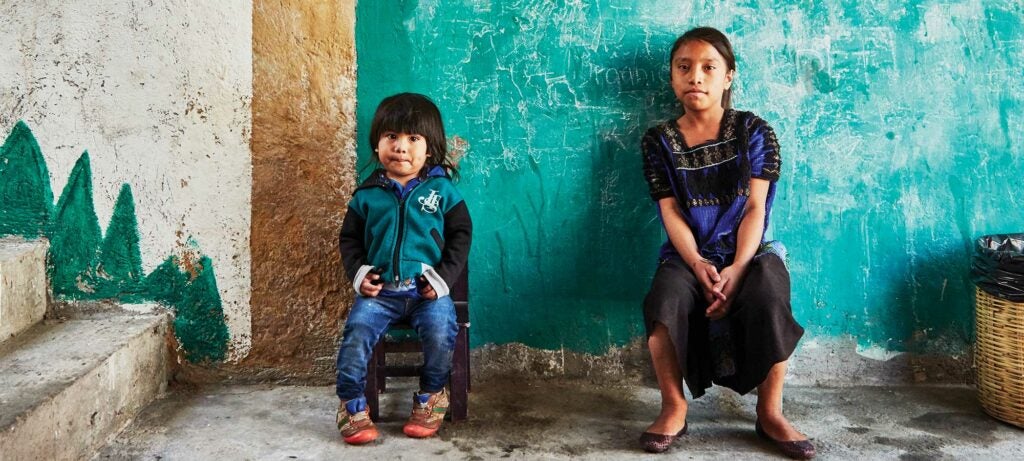 In the Mexican city of Puebla, indigenous women gather to cook and share food traditions
The "Women of the Corn" Share More than Maize at Yo'on Ixim
What You Will Need
Yield: serves 4
Time: 10 minutes
Ingredients
2 1⁄2 oz. (packed ⅓ cup) piloncillo, or substitute dark brown sugar
1⁄4 cup (¾ oz.) dark roasted ground coffee, medium ground
1 small stick canela (Mexican cinnamon)
Instructions
In a small olla or medium pot, add 4 cups cold water and the piloncillo, coffee, and cinnamon. Set over medium heat and cook, stirring until the piloncillo has dissolved. Bring to a boil, then remove from heat and let steep for 5 minutes.
Set a fine mesh strainer or coffee filter over a pitcher and strain the coffee. Pour into mugs, and serve hot.