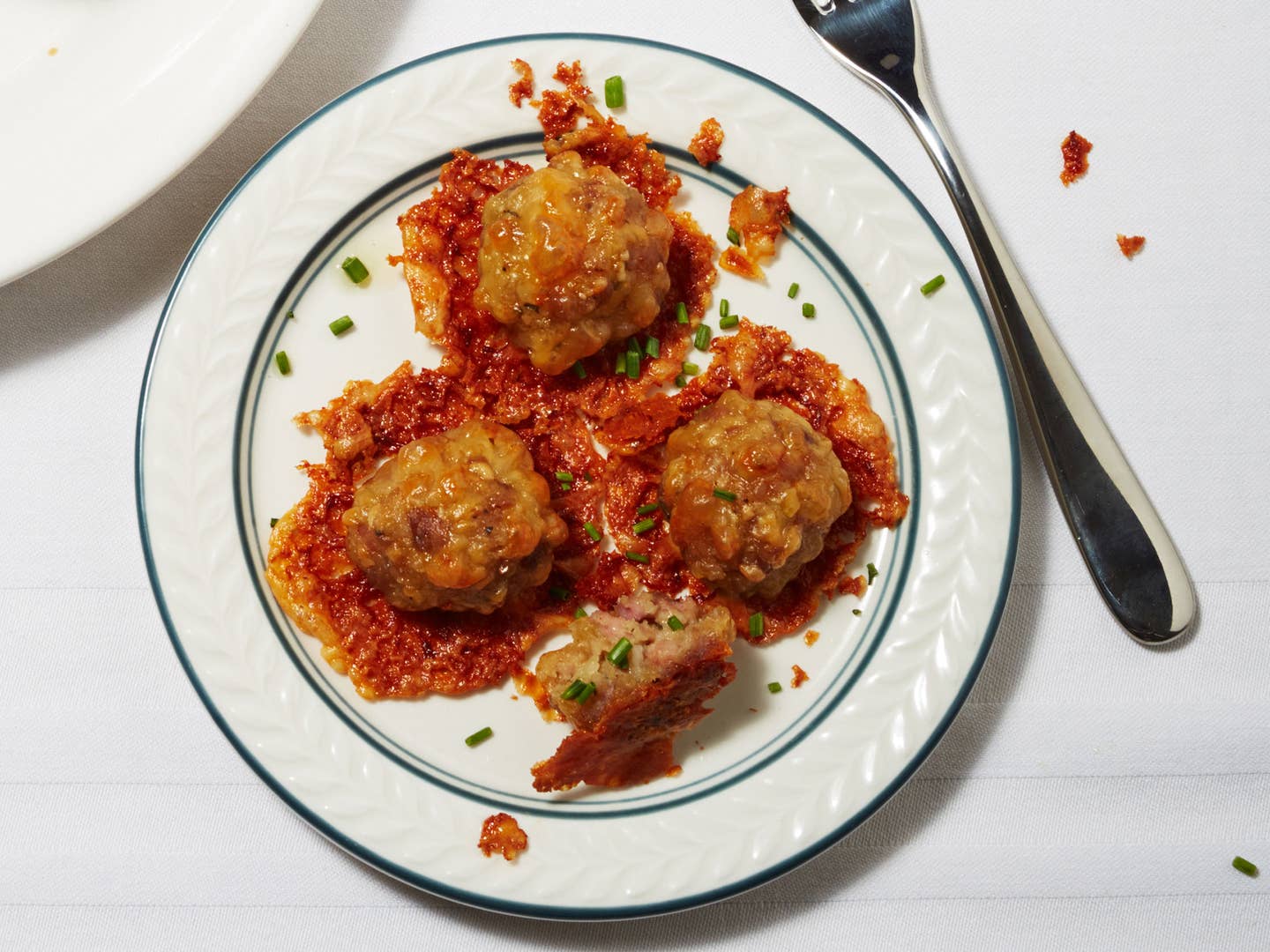 Recipes
Get Some Cheddar With These Cheesy Recipes
Cheddar makes everything better
In his 1994 track "Warning," Notorious B.I.G. famously exclaimed, "touch my cheddar, feel my Beretta." Was he talking about cheese? Probably not. But we are. And while it's impossible to pinpoint when and how exactly cheddar became synonymous with cold, hard, cash, but if we had to venture a guess, it'd probably be because everyone loves it and everyone wants it—and it often comes in golden yellow bricks.
From its 12th-century origins in southwest England (King Henry II once purchased more than 10,000 pounds if cheddar in the year 1170), to its modern ubiquity in dairy cases the world over, the making of cheddar has remained much the same: Large curds are separated from the whey, after which they're salted and pressed into molds to drain and dry. Brilliant orange annatto seeds are sometimes used to lend it a richer orange color, which some believe was done to more closely resemble the saturated hue of cheeses made from grass-fed cows.
Whichever way the cheddar crumbles, it makes a great cooking cheese, melting easily into biscuits, shortbreads, and pasta, and always providing a sharp, recognizable cheese flavor. Here are are 13 recipes to help you get some cheddar of your own.