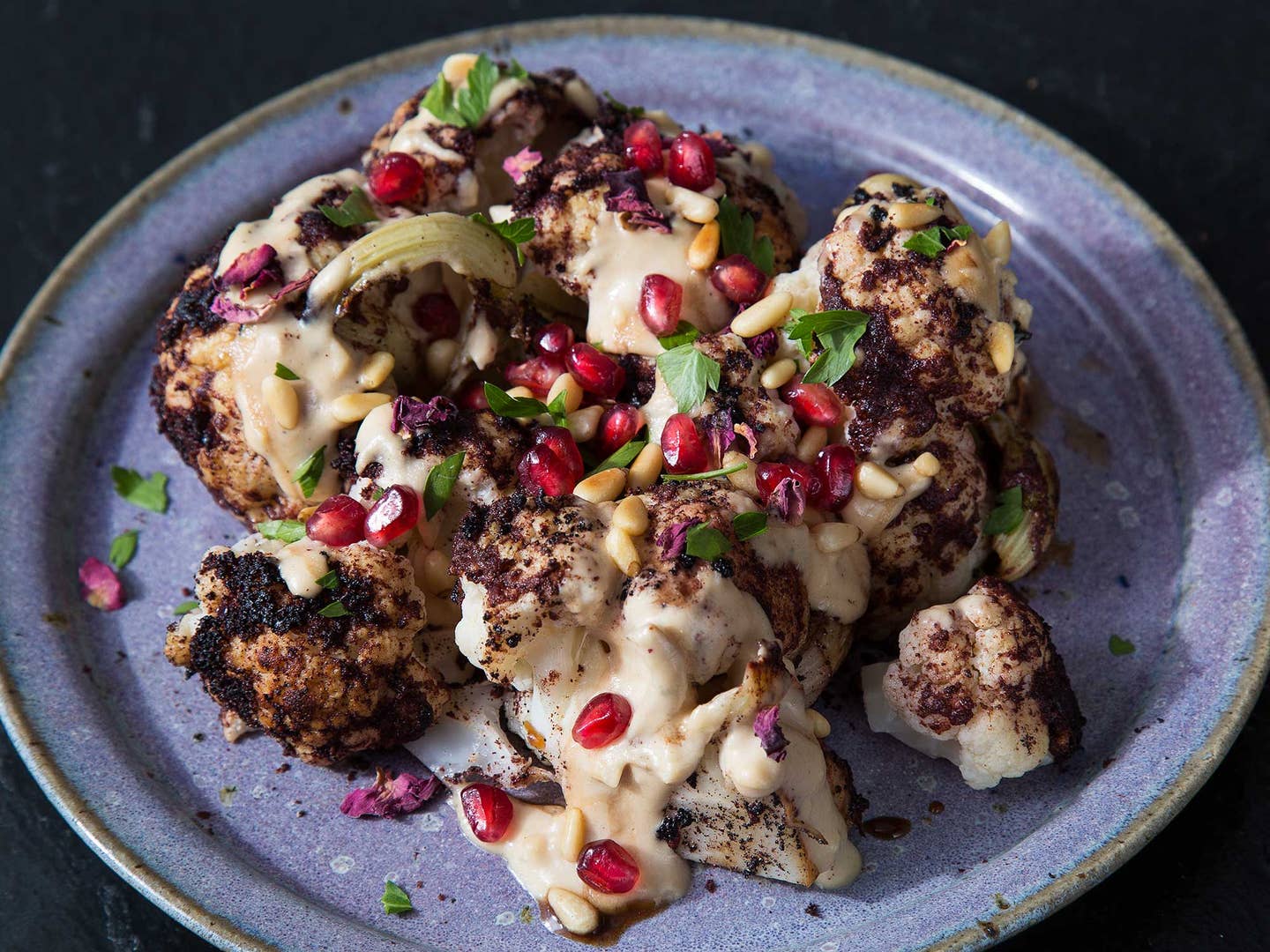 Techniques
Winter Produce Guide: Pomegranates
Tips for buying, storing, and cooking pomegranates, plus our favorite pomegranate recipes
The ruby red pomegranate has been cultivated along the Mediterranean since ancient times; it was introduced to the United States by Spanish settlers. Each fruit holds up to 600 of those juicy, jewel-like seeds, and their laborious removal from the inedible rind is a notorious kitchen chore. It's worth the effort for the seeds' distinctive sweet-tart flavor and striking deep color. They have long added a hit of fruitiness to classic Middle Eastern dishes, like spiced lamb chops or Iranian stews, but work well in all types of recipes, including salads, desserts, and cocktails.
For the juiciest pomegranates, select fruits that are large and feel heavy for their size. Don't worry about the color of the skin, which is not an indicator of ripeness, but do avoid any with bruises or damaged skin.
Whole pomegranates will keep at room temperature for about a week and in the refrigerator for a few weeks. Pomegranate seeds will keep for five days in the refrigerator or several months in the freezer.
To de-seed a pomegranate, cut the fruit into quarters and drop them into a large bowl of water. Working under the water, pull apart the skin and nudge the seeds out. The skin will float to the top. Skim out the skin and pith and drain the clean pomegranate seeds in a colander.