Drinks
Kahwa (Kashmiri Spiced Honey Tea)
A sprinkling of sunny saffron and almonds lends this cozy mountain beverage a touch of luxury.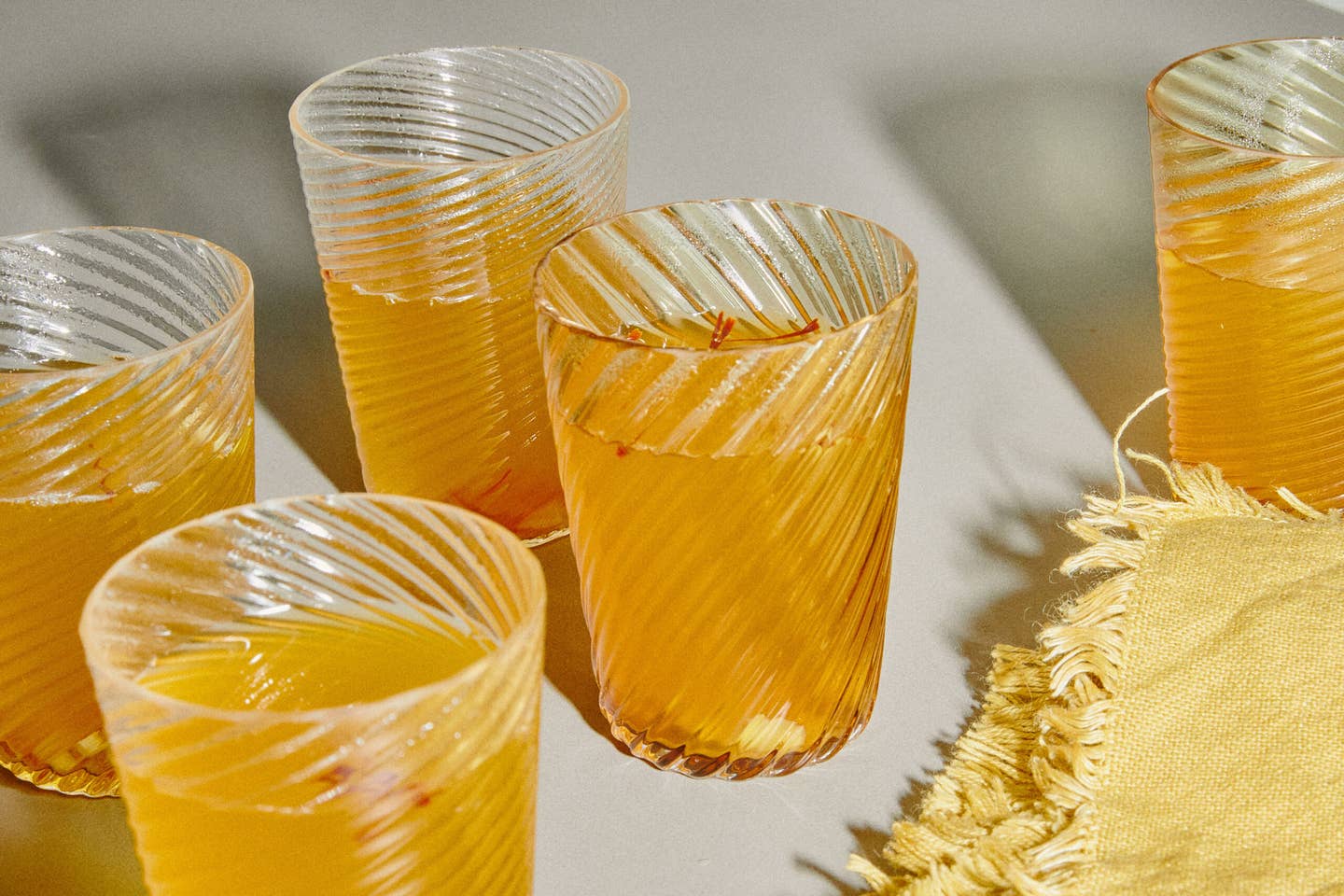 Kahwa is a Kashmiri-style green tea, which is typically flavored with spices, saffron, honey, and almonds. Chef Romy Gill served this kahwa tea recipe, which is adapted from her cookbook On the Himalayan Trail, with dessert after cooking with SAVEUR editorial director Kat Craddock, though it also makes a wonderful morning beverage or or afternoon pick-me-up on a cold winter day. Look for dark, green Kashmiri-style tea leaves at your local South Asian market, or order them online from Kalustyan's.
Ingredients
2 Tbsp. honey
2 tsp. ground ginger
1 tsp. green tea leaves
2 3-inch cinnamon sticks
4 green cardamom pods
4 whole cloves
4 black peppercorns
Pinch of saffron strands, plus more for garnish
12 blanched almonds, coarsely chopped, for garnish
Instructions
Step 1
To a small pot, add the honey, ginger, tea leaves, cinnamon stick, cardamom, cloves, peppercorns, saffron, and 2½ cups of cold water. Set over medium-high heat, bring to a full boil, then remove from the heat.
Step 2
Set a fine mesh strainer over a teapot and strain the tea, discarding the solids. Pour into small cups, garnish with a few strands of saffron and chopped almonds, and serve hot.