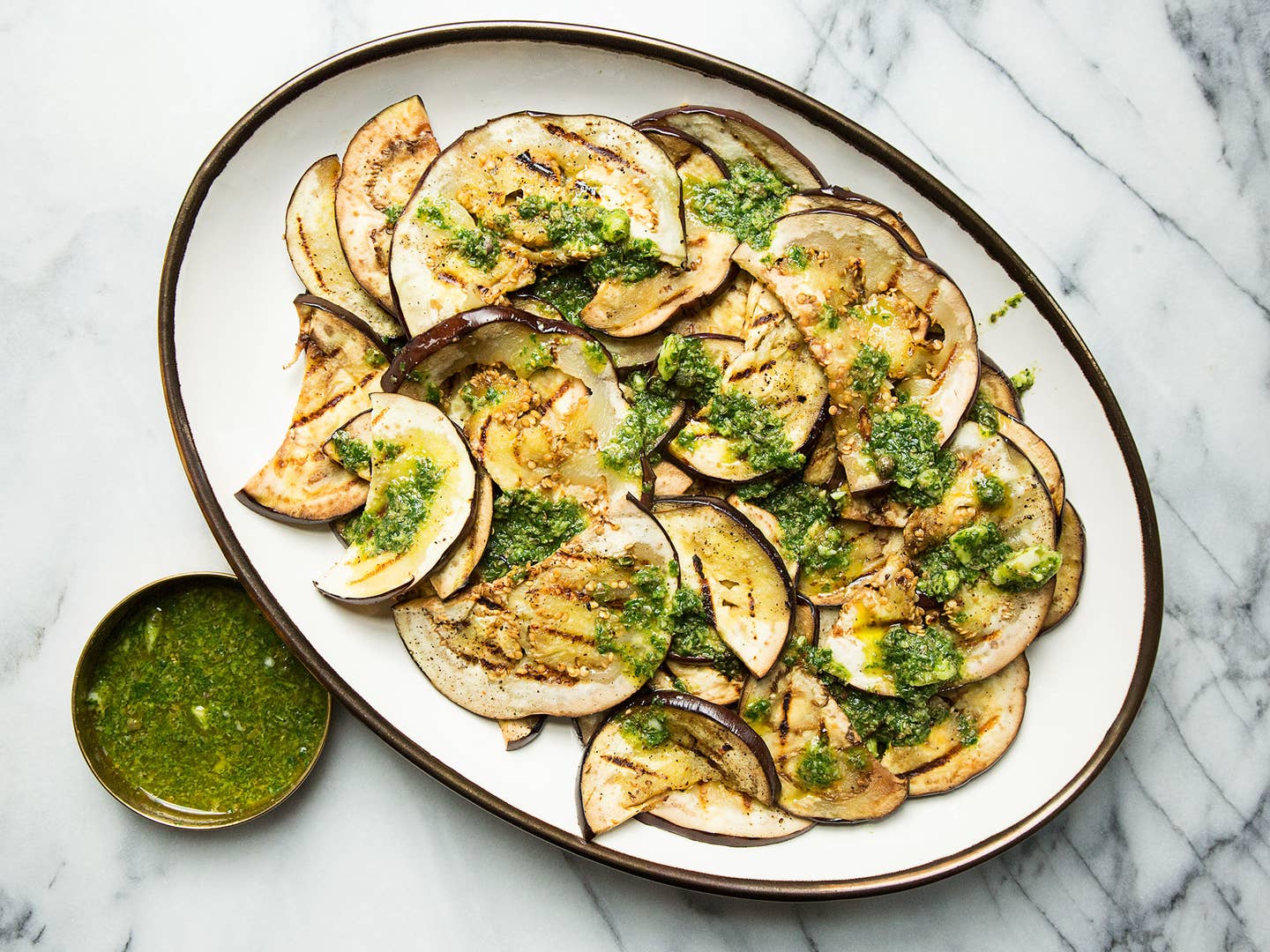 Recipes
No Grill? No Problem—This Eggplant Dish is Great Indoors
Ready in minutes and with a bracing basil vinaigrette to boot
The rewards of a blazing grill are usually worth enduring the heat, but you don't need to break a sweat to make this grilled eggplant with a fresh, garlicky basil sauce—it's perfect on an indoor cast iron grill pan. Oil thin eggplant slices, give them a light char on both sides, and slather on ample amounts of a chunky condiment made with olive oil, vinegar, capers, garlic, and heaps of basil.
If outdoor grilling is more your style, cook the slices over a medium flame until they develop grill marks without blackening. You'll get an extra dose of smoky flavor that complements a sauce also worth spreading on toast, over grains, and on fish.
Speaking of fish, pair this with one of our favorite grilled fish recipes (also adaptable for that grill pan). And read up on these essential grilling cookbooks to keep you going all summer—even on days when you refuse to step away from the air conditioner.