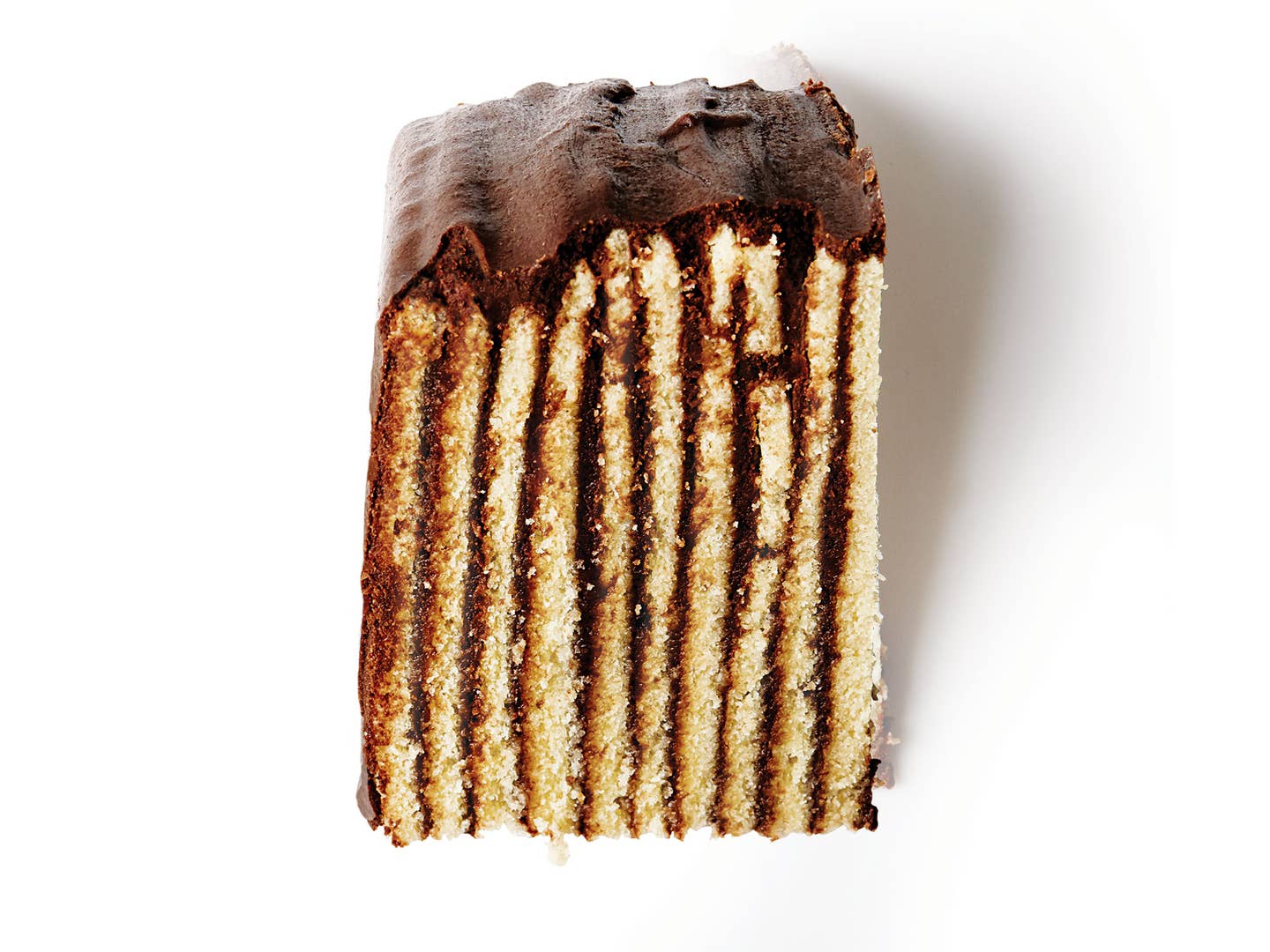 Techniques
How to Make Perfect Layer Cakes
Stack it right, stack it tight
How to ensure it all stacks up properly
Evenness is the key to a properly stacked layer cake: The batter needs to be spread to an even height, without peaks or valleys, and each band of frosting needs to be uniform in depth. The best tool to get those even layers of batter and frosting (and one of the most indispensable tools for baking, period) is a small offset spatula, a thin strip of metal set below its handle by an inch. In bakeries and restaurants, larger offset spatulas (both in length and width) are used for smoothing giant sheet pans of batter and spreading large swaths of frosting, while smaller ones are used for more detailed decorating. I find the large ones clunky when making a single cake at home and prefer the smaller spatula for the task, allowing me to spread cake batter evenly in the pan and apply a consistent coat of frosting with precision. Williams-Sonoma makes a beautiful yet utilitarian version (4-inch-blade spatula, $13 at williams-sonoma.com).
How to ensure it comes out alright in the end
When you love baking cakes as much as I do, you don't want anything to get in the way of enjoying the process. The task of greasing pans, a necessary evil, can be tedious and messy, but ever since I gave nonstick baking spray a shot years ago, I've never returned to the old-school butter and flour method. The spray eliminates the need to painstakingly grease and then flour pans and other baking molds. Give it a try next time you bake a cake and see how much happier you can be, too.