Make This Ultra-Flavorful Filipino Stew Tonight
Chicken adobo is a dish for all seasons, and you probably have all the ingredients you need right now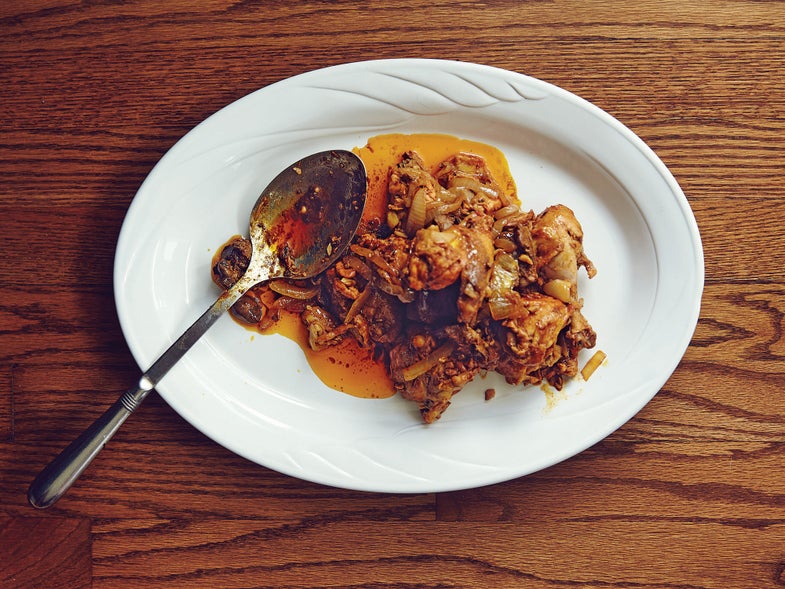 Who said that stews are only reserved for fall? In the Philippines, chicken adobo—the potent stew of chicken in soy sauce and rice vinegar—is a year-round staple, and the only other ingredients are probably already in your pantry: pepper, onions, garlic, and bay leaves. All you need to pick up is some chicken—and chicken livers, which Filipino-American chef Dale Talde adds for richness.
The chicken cooks for about an hour until the liquid reduces to a thick, sticky glaze loaded with flavor—less saucy and more concentrated than some other adobo recipes. The chicken's own fat gives the stew a particularly lipsmacking quality.
For more summer stew inspiration, try this Mexican goat birria. And if summer seafood is more your thing, get it all in a giant pot of bouillabasque. It might be hot out, but these stews are worth the sweat.