Flatbread with Za'atar is Perfect for a Warm Weather Weekend
And it's a great excuse to bust out the spice blend to rule them all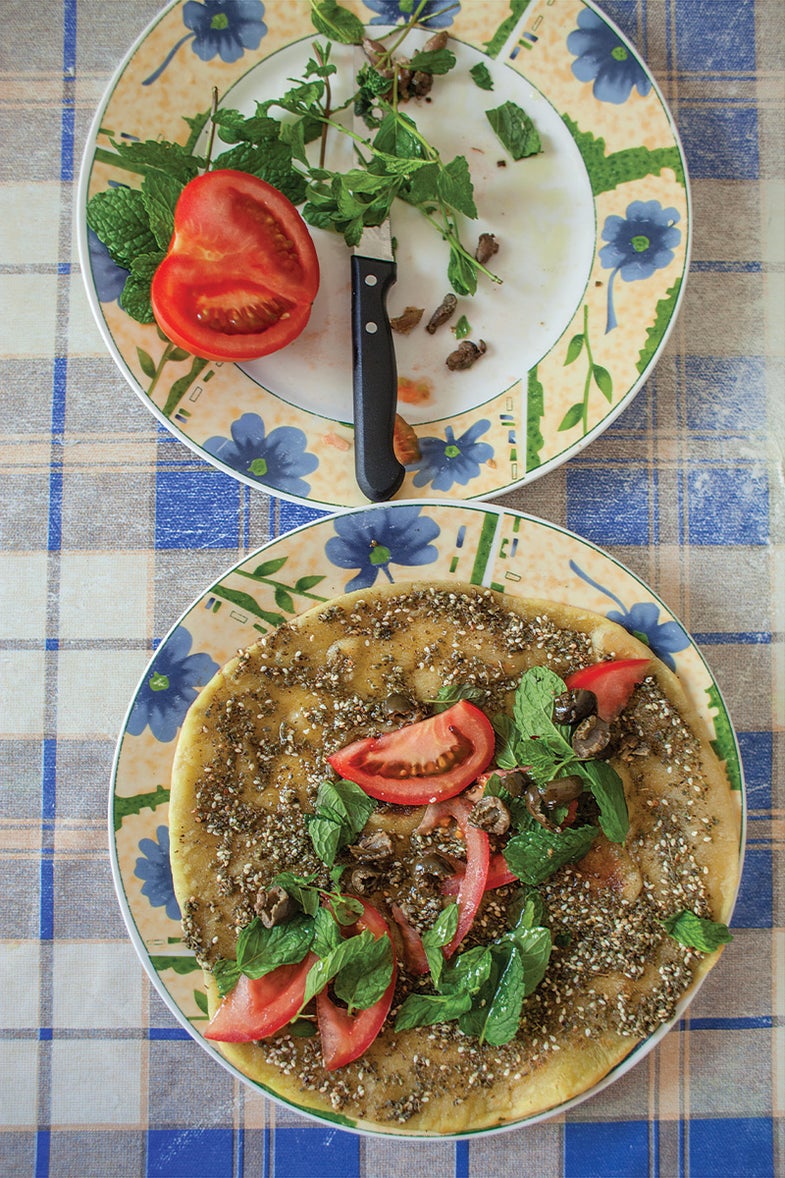 With spring fast approaching, are you thinking what we're thinking? Tomatoes. Warm weather undeniably makes us want to sit on the patio and eat a BLT, prepare a simply delicious caprese salad, or throw together this tasty flatbread with za'atar as a snack for one.
And good news: Za'atar, a blend of herbs (in this case thyme, though the recipe varies), sumac, and toasted sesame seeds, is easier to find than ever in specialty stores or online. Once you have it, all it takes is mixing it up with some olive oil and drizzling it all over this simple homemade flatbread. You can even experiment with different flavors of olive oil if this snack has become your go-to.
Chef Fouad Kassab's family serves this iconic Lebanese snack during the autumn olive harvest, using the freshest olive oils the country has to offer. Though your olive oil may not be as fresh as Chef Kassab's, once June hits your tomatoes can be right off the vine. We're pretty sure nothing beats a summer tomato, except for a summer tomato sliced on top of a za'atar-slickened flatbread.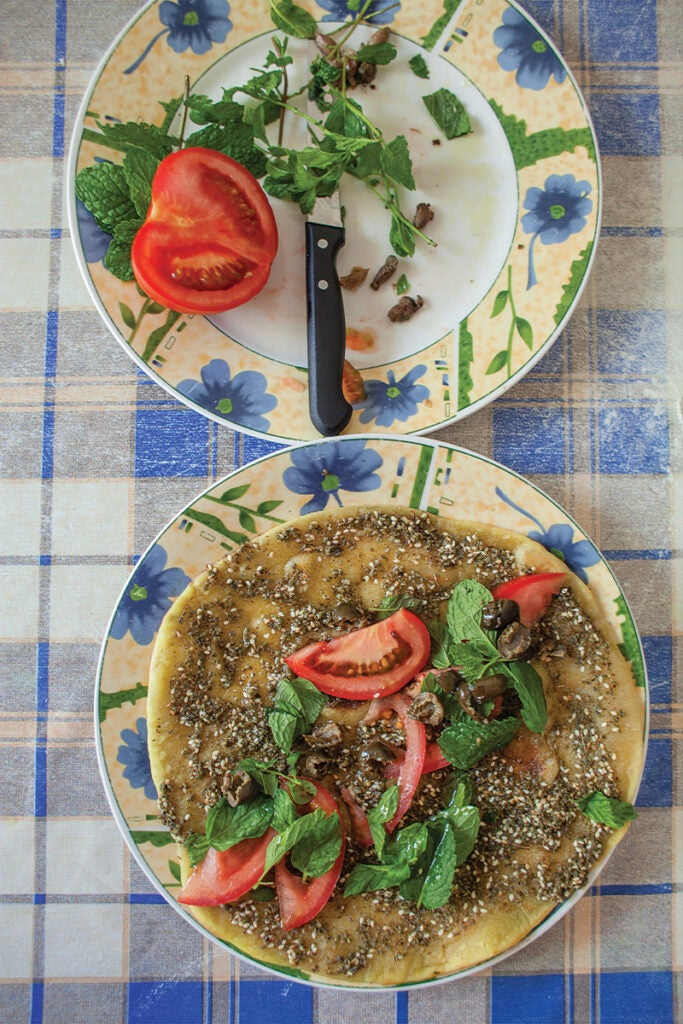 Man'oushé bil Za'atar (Flatbread with Za'atar)
Za'atar, a Middle Eastern spice mix of wild thyme, sumac, and toasted sesame seeds, tops chewy flatbread in this iconic Lebanese snack.