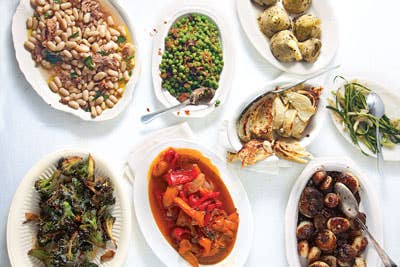 Recipes
Traditional Roman Side Dishes
SAVEUR magazine brings you several classic antipasti recipes, including sweet peas with prosciutto and braised artichoke hearts with mint.
In this classic Roman dish, sweet peas are braised until tender and sautéed with salty prosciutto.
In this creamy dish, the fennel is braised in milk until it becomes tender.
This dish, which pairs beautifully with pork chops, can be made with regular broccoli, broccoli rabe, or romanesco.