The Global Guide to Cooking for New Year's
The tastiest traditions to ring it in from around the world.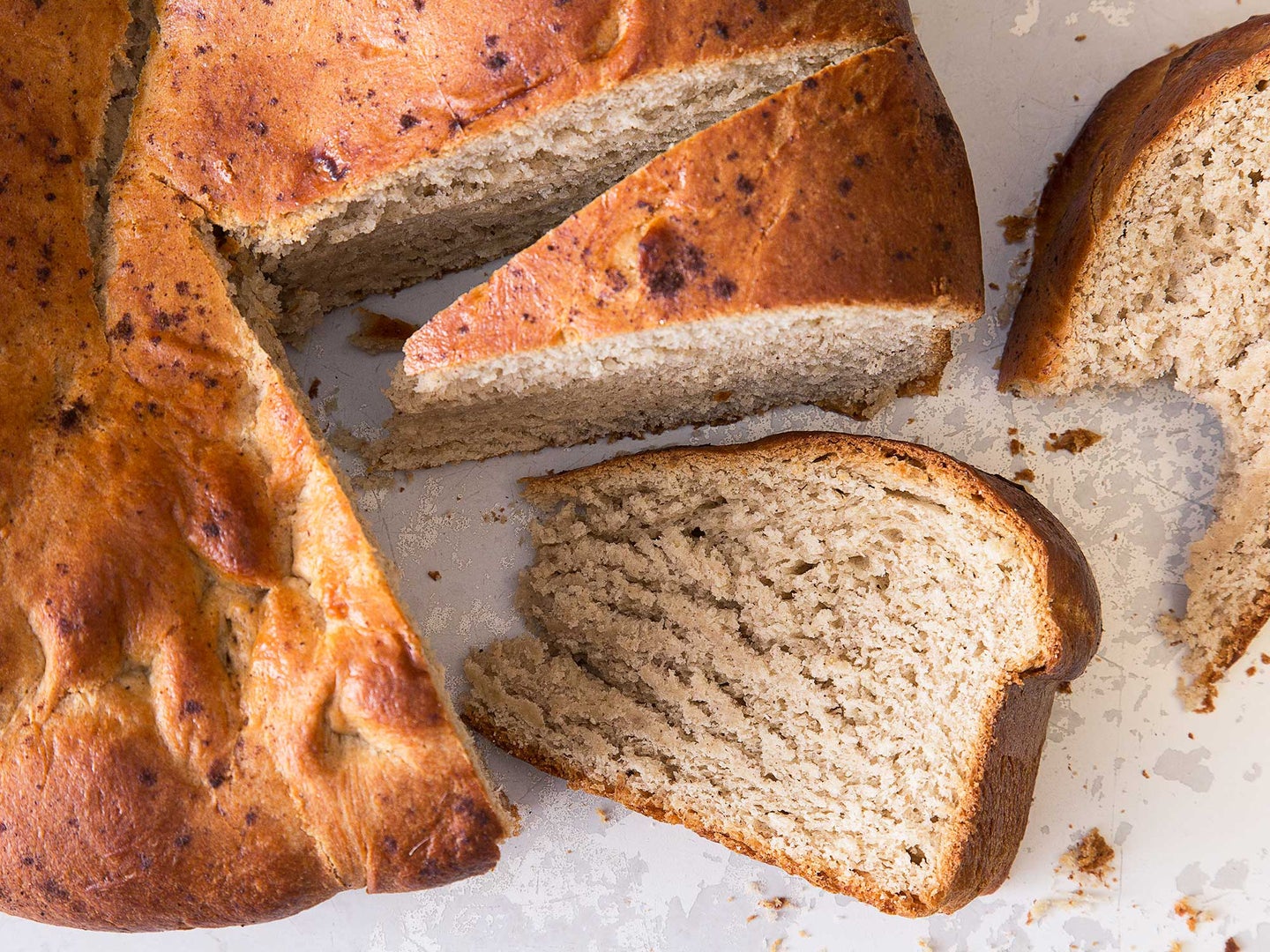 The New Year is cause for celebration all around the world, and these global New Year's recipes are especially festive. Across different cultures, the holiday represents a time of change and welcomes the good things to come. Many Asian cultures celebrate with a bowl of noodles. Easy-to-cut Japanese toshikoshi soba is a dish that bids farewell to the past year's hardships, allowing the consumer to reflect on the clean, fresh slate of the coming year. In China, the longer the noodle, the more auspicious the meal and changshou mien (long life noodles) are eaten to represent longevity while fish is often seen to represent prosperity. In Europe, the Greek tradition of baking a sweet, enriched bread called vasilopita for the New Year celebrates the life and the generosity of St. Basil, a wealthy bishop who hired women in his diocese to bake the sweet and festive treat for the poor. And fish is so central to the Persian New Year celebration that you will find it on tables throughout Iran and beyond. The Southern tradition of eating black-eyed peas likely began from the West African tradition of eating the legumes on auspicious days. And 12 grapes are eaten as the clock strikes midnight in Latin America, one for good luck each month of the new year.
So before those fireworks are lit and it's time to welcome in the New Year (wherever you may be), enjoy these celebratory recipes (along with some bubbly New Year's cocktails, of course).
Cinnamon gives the rich yet fluffy bread spicy warmth, while mastiha, a resinous spice, adds piney notes for depth. Get the recipe >
In Japanese homes on the first day of the new year, the dish to eat is ozoni, a good luck soup composed of pink-rimmed fish cake, daikon, carrot, and shiitake mushrooms floating in a rich dashi (kelp and bonito broth) along with mochi, chewy rice cakes, which are oven-toasted until they resemble fire-licked marshmallows. Get the recipe >
A luxurious whole fish preparation flavored with tangy tamarind and fragrant barberries, the perfect recipe for Persian New Year. Find barberries in well-stocked Middle Eastern groceries or online. Get the recipe >
This chewy steamed cake, with flavors of almond and caramel, is traditionally eaten for the Lunar New Year. Eat it warm or let the cake cool completely, then cut into slabs, batter with beaten egg, and fry them until crisp. Get the recipe >
For a savory Chinese New Year recipe, these daikon and rice flour cakes are flavored with savory dried sausage and served with a spicy hoisin sauce. Get the recipe >
Flavored with wine and aromatics, this broth is similar to a nage or poaching liquid—you only need a shallow pool of it in each bowl. The broth features red yuzu kosho, a Japanese condiment made from citrus, yuzu, and chiles, which adds a round, tart flavor that is hard to replace. In a pinch, add a little more chile and lime zest. If head-on shrimp are hard to find—or you'd rather not fight with fish heads on New Year's Eve—nix them for more shelled shrimp. Get the recipe >
A light yet hearty seafood dish, this recipe comes from Soulayphet Schwader, chef-owner of New York City's Lao-inspired Khe-Yo restaurant. Though Schwader makes this dish with what he calls "the funk," the strong Lao fermented fish paste padek, storebought fish sauce is used here. Just have a big bowl of sticky rice on the side, and do as the Lao do—eat with your hands. Get the recipe >
A classic Persian herb-loaded egg dish with the fragrant lift of rose petals. Get the recipe >
This recipe, originally for a cake (not bars), was given to Dorie Greenspan by a Swedish friend who prized it for its flavor, and the fact that it could be made in minutes. I enjoyed it for years before discovering the pleasures of using the recipe to make bar cookies. The crisp, beautiful almond topping was a late and welcome addition as well. Get the recipe >
This dessert—a fudgy, frozen or semifrozen chocolate mousse that's sometimes coated in ganache, then sliced—likely came from the 17th or 18th century, when royal pastry chefs lived large. I like to crumble in Speculoos cookies, like Biscoff brand, before freezing, to add crunch and pretty golden flecks, but anything that works with chocolate—from candied ginger to rum-soaked raisins—is fair game. It's at its best when semifrozen or thawed but still chilly. Get the recipe >