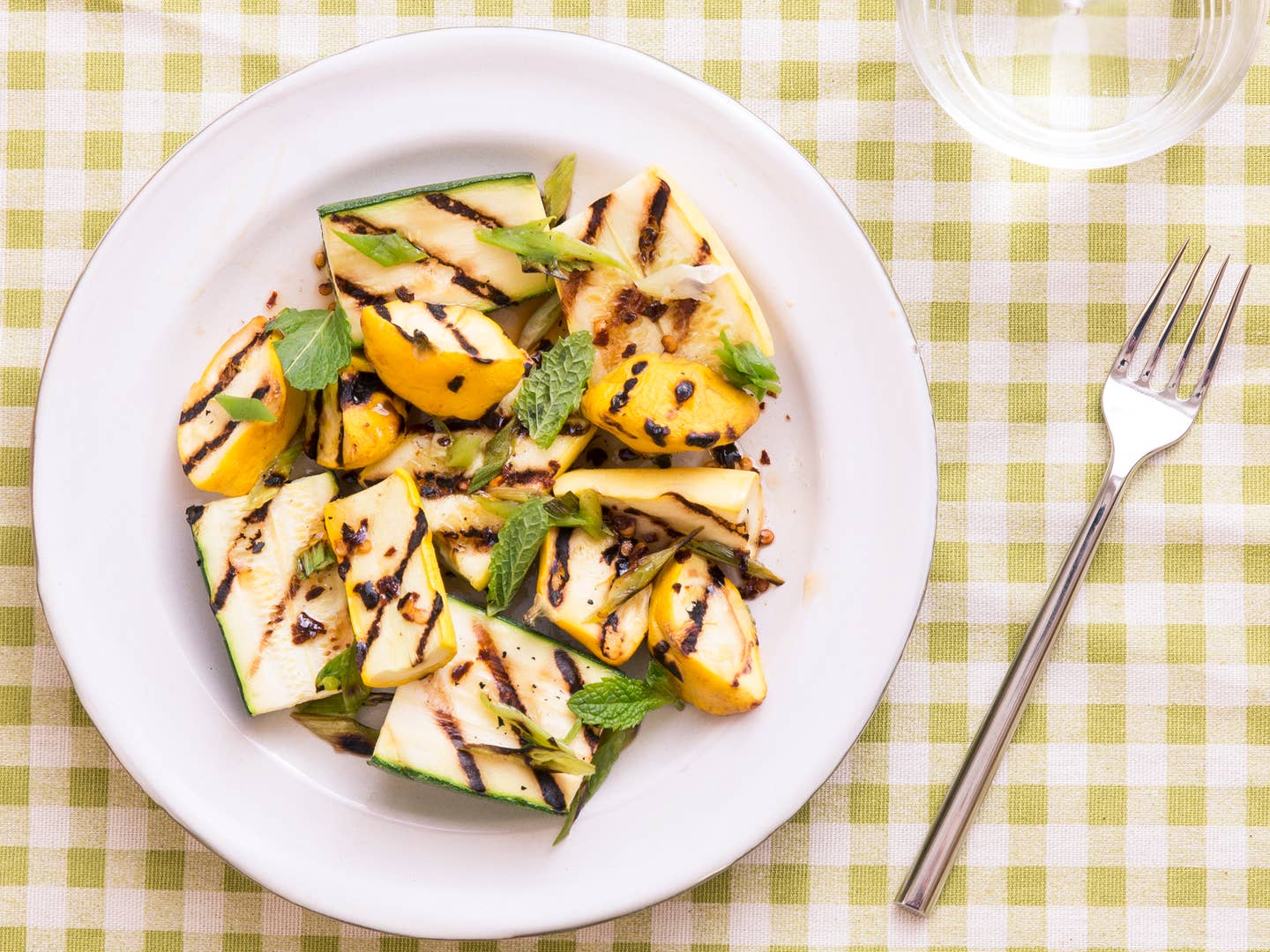 Recipes
It Doesn't Get Easier Than This Grilled Zucchini Salad
How to wind down grill season
It may be officially fall, but as long as we can find things to grill, we're going to keep at it as though it's summer. Tonight, we're gathering all the summer squash we can find to toss on the grill for an easy side.
This recipe only takes an hour, and it's super easy. Start off with your marinade, which is just oil, chile flakes, vinegar, honey, and lemon juice, and just a little salt and pepper. Let your squash slices soak for about 30 minutes, then grill them along with your scallions. After 10 to 15 minutes, transfer the scallions to a cutting board, thinly slice them, and place them the vinaigrette along with the grilled squash and three-quarters of the mint. Serve it with the rest of the mint, as well as a sprinkling of salt and pepper.
If you want to use your remaining summer squash to dress up another grilled food, try them with grilled lamb. You can even skip the grill altogether and squish your squash into a tasty herbed confit for an easy appetizer.