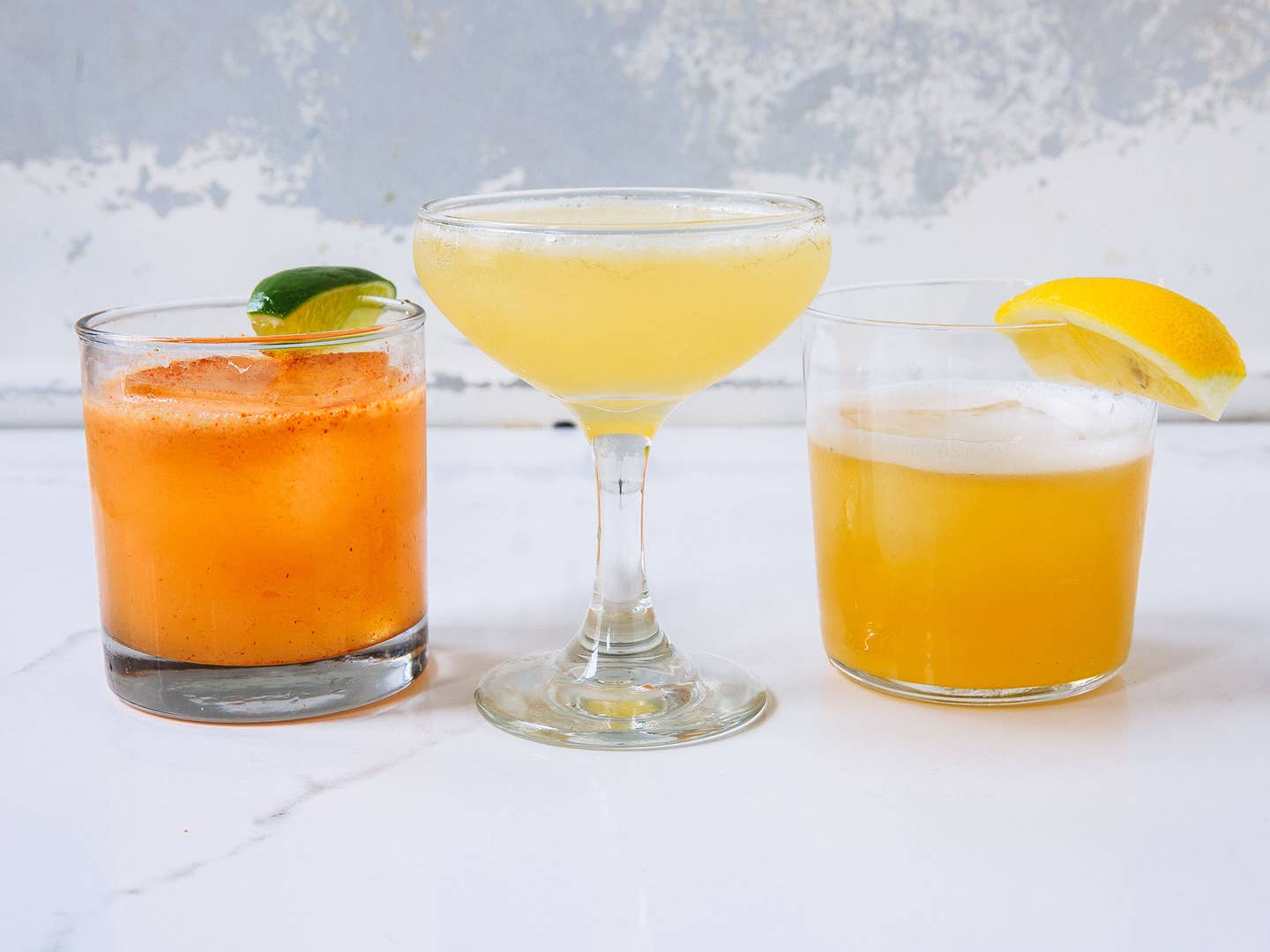 Drinks
3 Super-Easy Cocktails With Honey, a Bartender's Secret Weapon
Getting drunk off of the bees' golden nectar has never been easier—and there's a reason bars love it
Think cocktail recipes are getting too complicated these days? Well, some of the best classic cocktails are actually the simplest, and some star a pantry staple bartenders have been buzzing about for hundreds of years: honey.
Honey is an all-purpose miracle ingredient behind the bar. It's sweet enough to substitute in for regular 1:1 simple syrup, complex enough to create depth of flavor when layered with citrus, and floral enough to tone down heat in spicy drinks. How to choose the right honey for cocktails? While you could break into your stash of fancy, single-origin honey, it may not be necessary. Keep it simple and opt for a regular mass-market clover variety for both time- and cost-efficiency. "I use clover honey," says Crystal Chasse, bartender at Seamstress and Middle Branch in New York City. "It gets the job done and most recipes that call for honey were designed with clover honey."
Now, if you've got a bottle of gin, tequila, rum, or whiskey, you're ready to go. To celebrate one of many ways bees make our lives better (pollinating $15 billion of American crops, being another), here are three super-easy honey cocktails you can (probably) make with what you've got at home.
Honey is typically too thick to use alone in a shaker—it likely will also be too strong. Many bartenders today follow the syrup-making methods of the late Sasha Petraske, classic cocktail pioneer and proprietor of the now-shuttered Milk & Honey, as well as Little Branch, Middle Branch, and Dutch Kills.
Bonus: Try the Penicillin, the most well-known variation of the classic Gold Rush, created in 2005 by Attaboy bartender Sam Ross. The recipe swaps in blended scotch for bourbon and splits honey's sweetness with ginger syrup. Finally, a float of Islay scotch in the glass adds the perfect smoky sip.