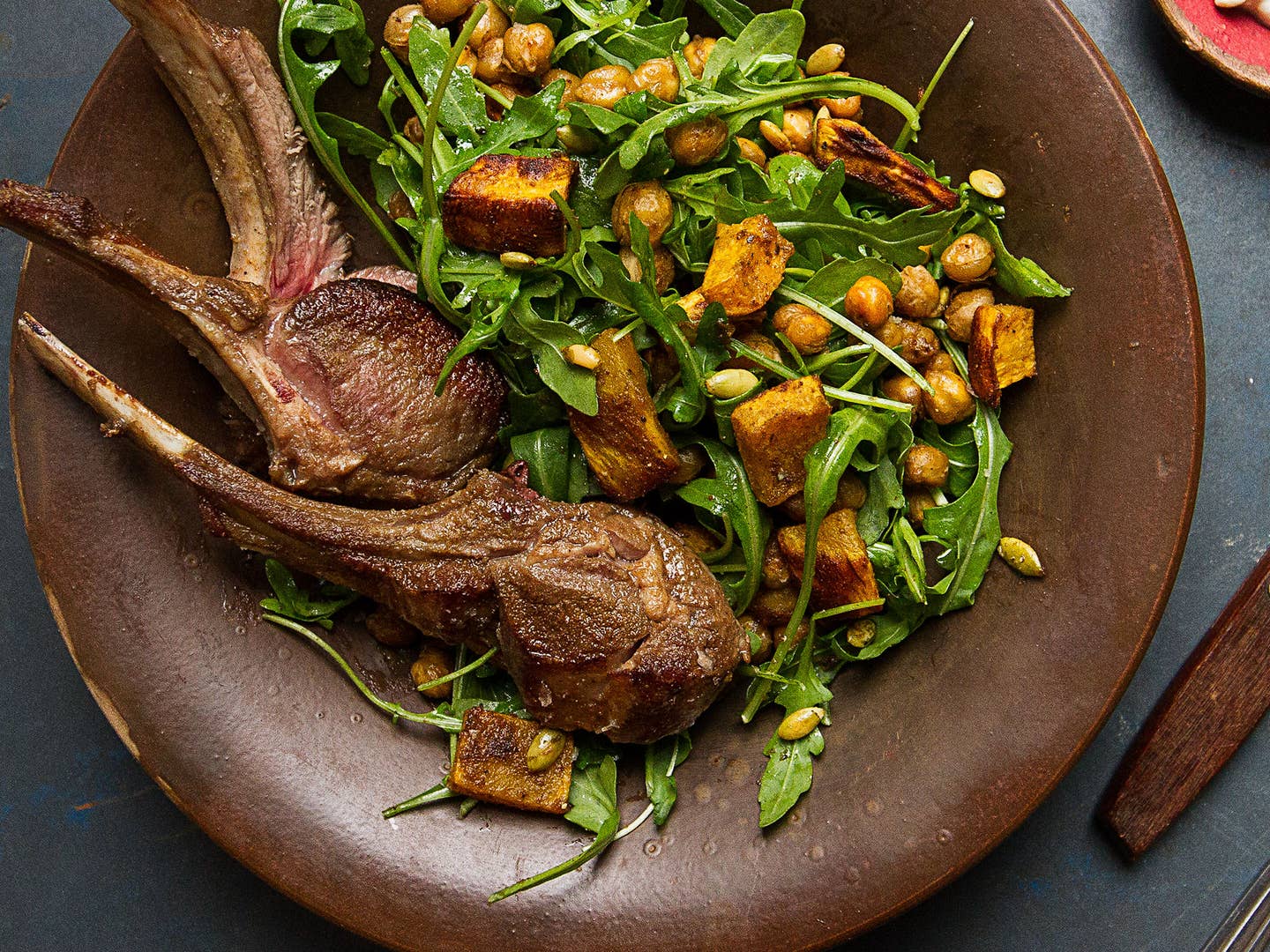 Recipes
There's No Reason to Fear Rack of Lamb
It only looks intimidating; go ahead and make it for a weeknight dinner
Rack of lamb seems intimidating, but when you take a step back, you realize it's just like cooking any hunk of meat. And while it looks impressive enough for a blow-out dinner, it's easy enough to make on a weeknight.
Start like you would with any steak or roast: Trim away the loose edges and, because lamb can be so fatty, peel away some of the exterior fat. Then all you have to do is give it a quick sear in a pan until a golden crust forms, and pop it in a hot oven to cook to your desired doneness. Lamb is a forgiving meat, so even if you overcook it a little, you'll still get a good meal, in a fraction of the time of a beef roast. And since most of the cooking is inactive, you have time to make some sides.
While you have the oven going, roast some pumpkin and chickpeas together. I love roasted chickpeas—they get a bit chewy and crisp in the oven—and they add great texture to a simple salad of that squash, arugula, warm spices, and toasted pumpkin seeds. But the best part of this dish is the creamy labne sauce, which we've been testing in the kitchen for an upcoming issue. I'm adding feta to it here for a little extra salt and brine to cut through the lamb. And take note: It's great on leftovers the next day.