Italian-Style Fried Rabbit (Coniglio in Padella)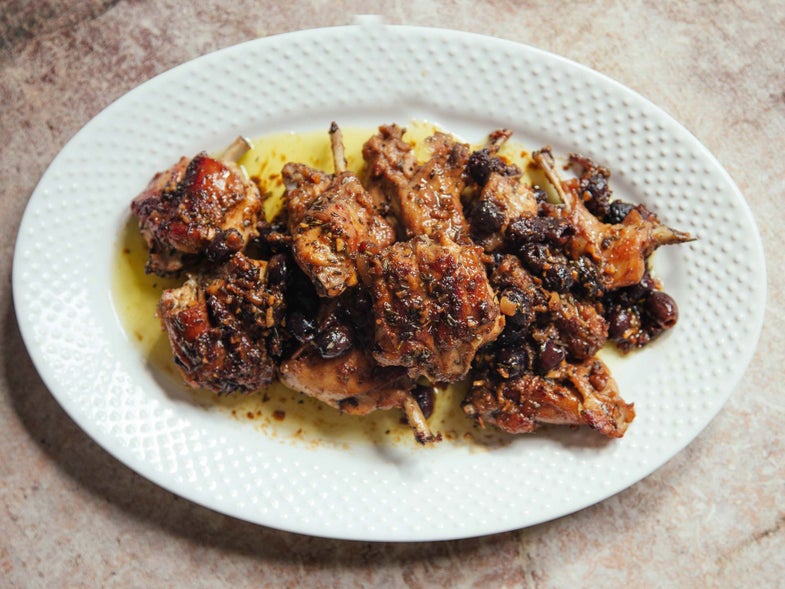 A classic way to cook this lean protein, coniglio in padella requires not much more than brining, browning, and reducing. Rita Sodi of I Sodi in New York City brines her rabbit with garlic and rosemary before browning it with salty lardo. A white wine sauce with olives adds an extra layer of briny flavor.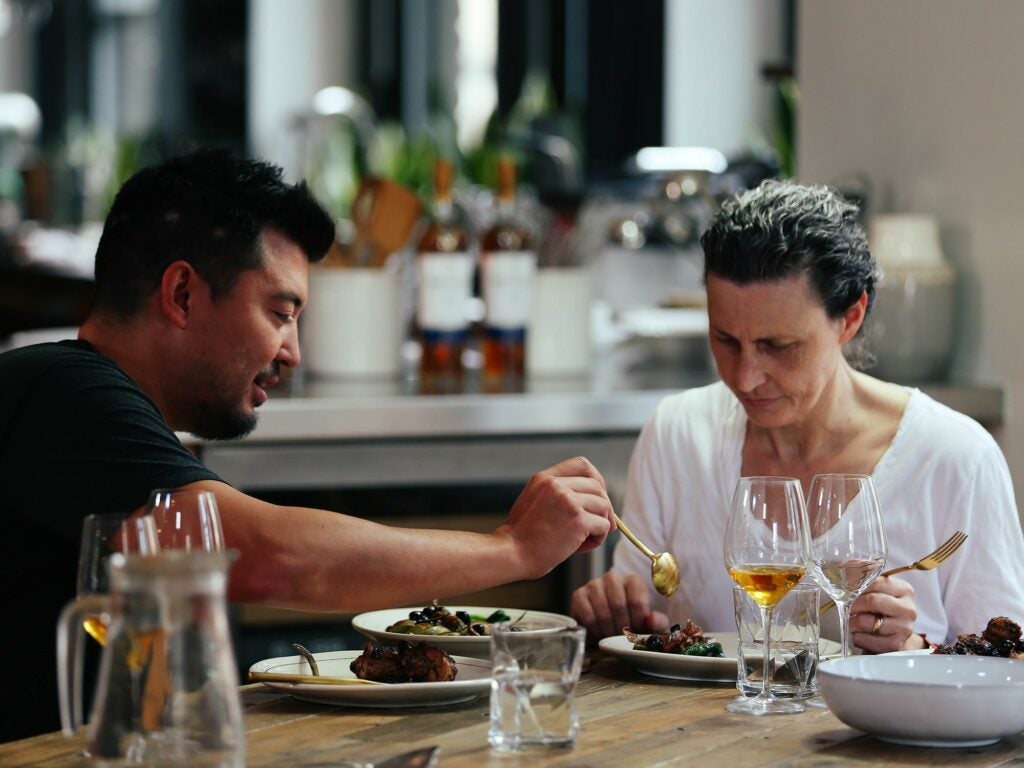 What You Will Need
Yield: serves 4
Ingredients
1 head garlic, split (not cleaned), plus 6 cloves garlic, minced
3 sprigs rosemary, plus 2 Tbsp. chopped fresh rosemary
1 cup kosher salt
1⁄2 cup sugar
1 4-5 lb. rabbit, cut into 8 pieces
Freshly ground black pepper
2 tbsp. extra-virgin olive oil
8 oz. lardo, minced
4 cups dry white wine
1 cup pitted taggiasca olives
3 cups chicken or vegetable stock
Instructions
In a large bowl, add 8 ½ cups water, the head of garlic, the whole rosemary sprigs, the salt, and sugar; stir to mix, then add the rabbit pieces. Cover and chill overnight.
Remove the rabbit from the brine and pat dry with paper towels.
Place a large skillet over medium-high heat. Add the oil and lardo and heat until very hot but not yet smoking. Add the rabbit pieces in a single layer, working in batches if needed to avoid crowding. Cook, turning once, until the meat is a dark golden brown, 4 to 6 minutes per side. Add the garlic and rosemary to the pan and continue cooking for 3 minutes.
Lower the heat to medium and stir in the white wine. Cover the pan and cook 15 minutes to reduce. Add the stock and the olives and cook until well combined, 7-10 minutes. Season with pepper to taste.
Remove rabbit to the serving platter and pour the olives and sauce over the pieces. Serve with your favorite seasonal vegetables.