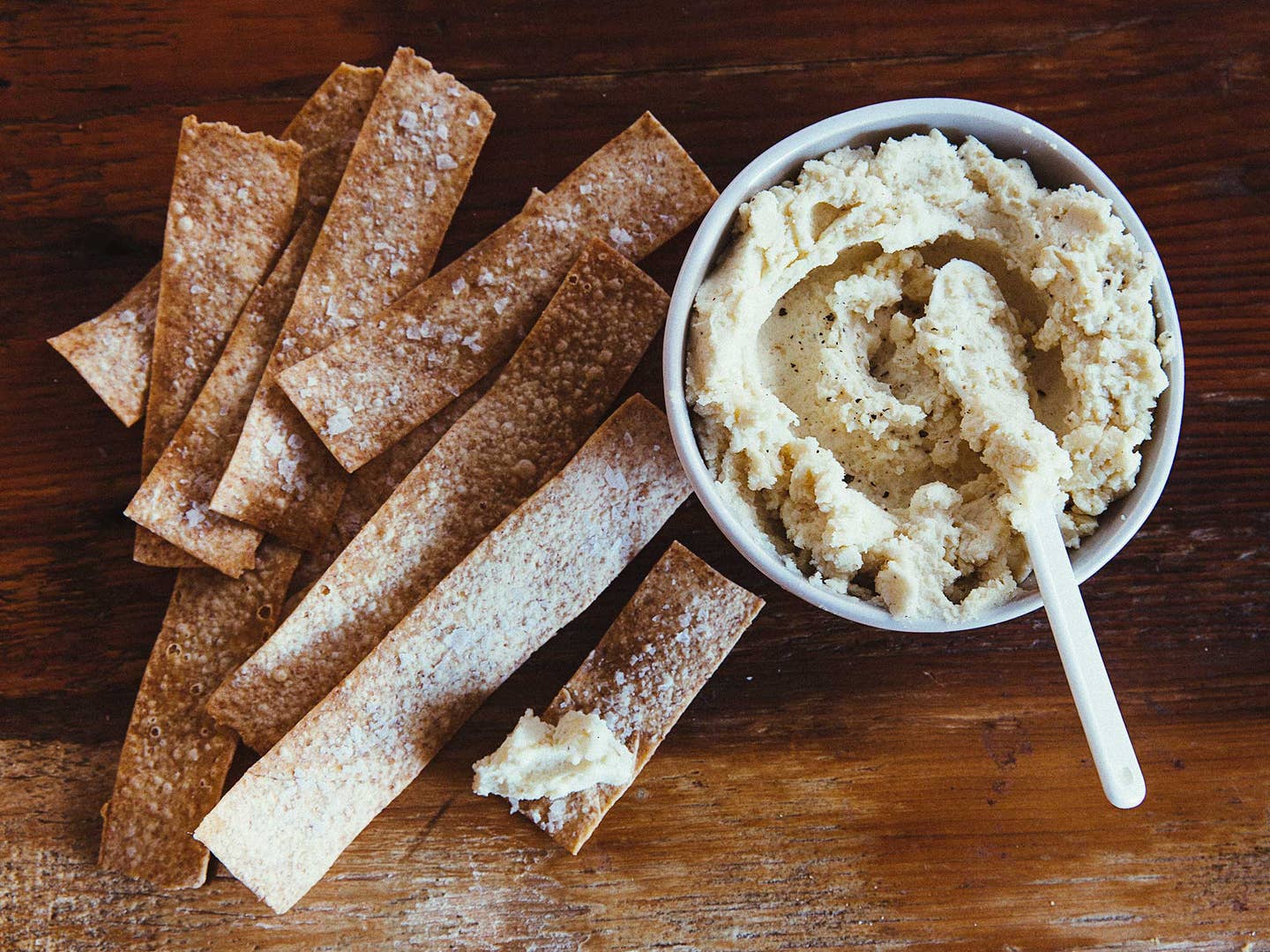 Recipes
Go Make Fromage Fort, the Cheesiest Solution to Your Party Leftovers
Combine your cheese plate's odds and ends into a powerhouse dip
Say, purely hypothetically, you just hosted a New Year's party where you maybe slightly overestimated the amount of hors d'ouevres you needed. Maybe you have a couple pounds of cheese sitting in your fridge that now need a home. Or maybe you have just some bits and pieces from your cheese plate that aren't substantial enough to eat on their own but need some new purpose. Enter fromage fort.
Loath as we are to suggest a leftovers-handling solution that involves creating a greater mass of food—the whole point of this is to get rid of the stuff in your fridge—fromage fort (French for "strong cheese") is the rare recipe-from-leftovers that really does turn assorted parts into a greater whole. It's flexible—nearly any cheese will do—and its short ingredient list means you won't need to make a separate grocery store run for any extra ingredients. Whizz together some cheese bits, butter, a skosh of dry wine, and some garlic for a punchy cheese dip / sandwich spread / pasta sauce waiting to happen. The more schizophrenic your cheese assortment, the better the dip: an ounce of blue here, a bit of aged goat there, some fresh chevre to smooth them out. Just keep your total number of cheesy additions to four of five so their flavors still ring true.
This recipe comes to us from Julia Tershen's Small Victories, a wonderful text all about little kichen projects and recipes that yield big, satisfying returns. I can't think of a better way to describe fromage fort, a recipe-that's-barely-a-recipe that, once you learn it, will ensure you never have to throw away a spare bit of dried-out cheese again.