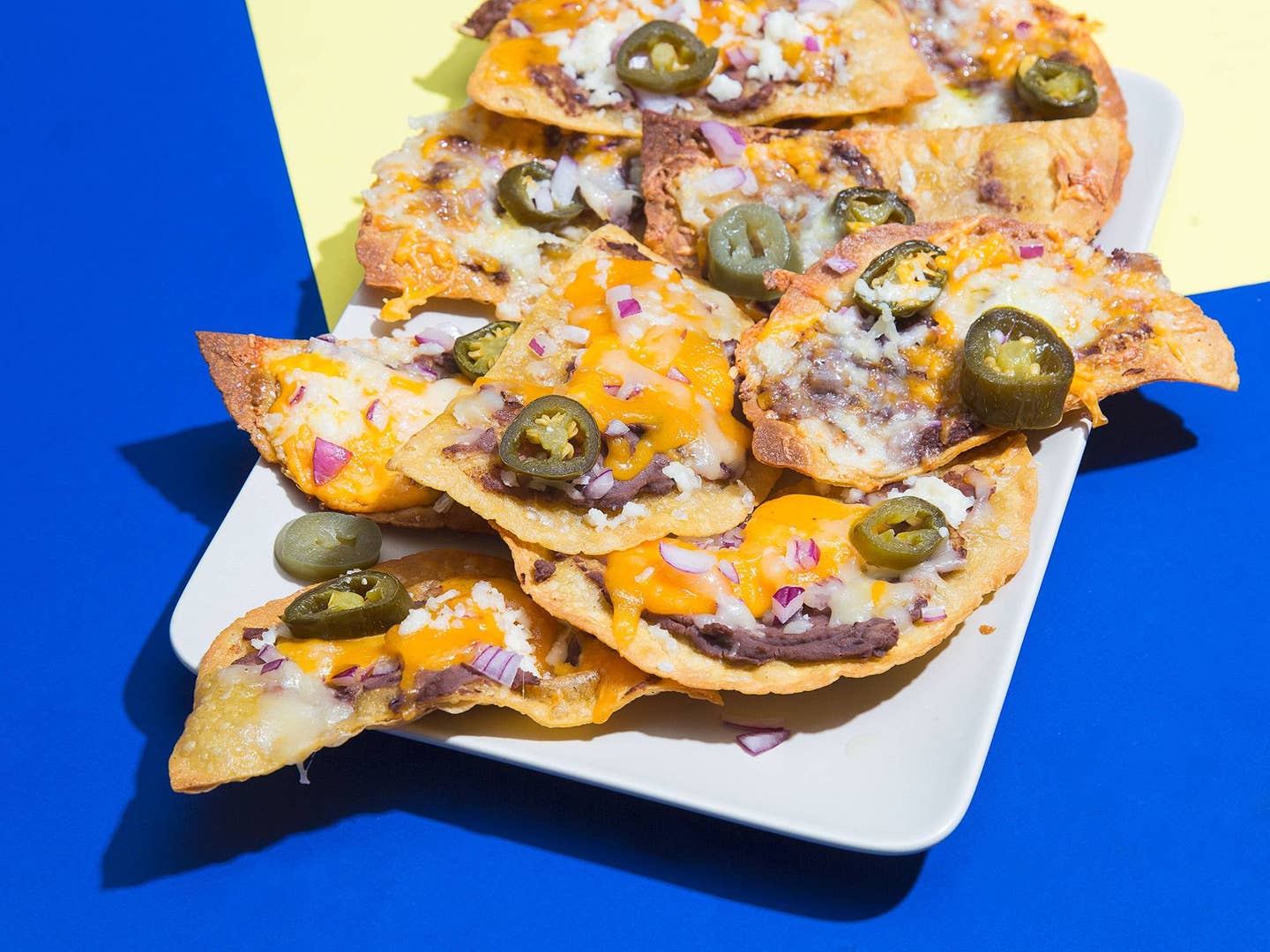 Recipes
This is "Nacho" Regular Weeknight Dinner
No soggy chips or plastic cheese sauce here
Most of the time, we find ourselves throwing together nachos at the last minute or for a late night snack. However, we'd like to advocate for making nachos for dinner. If you think about it, they're really the perfect meal. Get meaty with them if you're a beef lover, or if you find yourself craving something spicy, pile on the sauces and cilantro—really, it's all perfection.
You can also go simple with one of our favorite versions. It's inspired by Ignacio "Nacho" Anaya, who is supposed to have invented the dish in the Mexican border town Piedras Negras. "Nacho" was a maitre d' at a restaurant called the Victory Club, and legend has it he found himself alone in the restaurant with twelve U.S. military officers' wives. With no chef around, he had to come up with something himself, and quickly. Nacho grabbed homemade tostadas and added grated cheese on top, then tossed the mix under the broiler. He pulled them out a few minutes later once the cheese was melted and added sliced jalapeño.
Our version, still simple, makes a few updates to the classic. We use a blend of cheddar, monterey, and cotija that creates a balance of melty and salty, and use pickled jalapeños instead of fresh ones to add a little zest as well as acid to each bite. Soft tortillas freshly fried makes for extra crunchy chips. But this is what's great about nachos—you can make them into anything you want with whatever you have, and whatever you like.