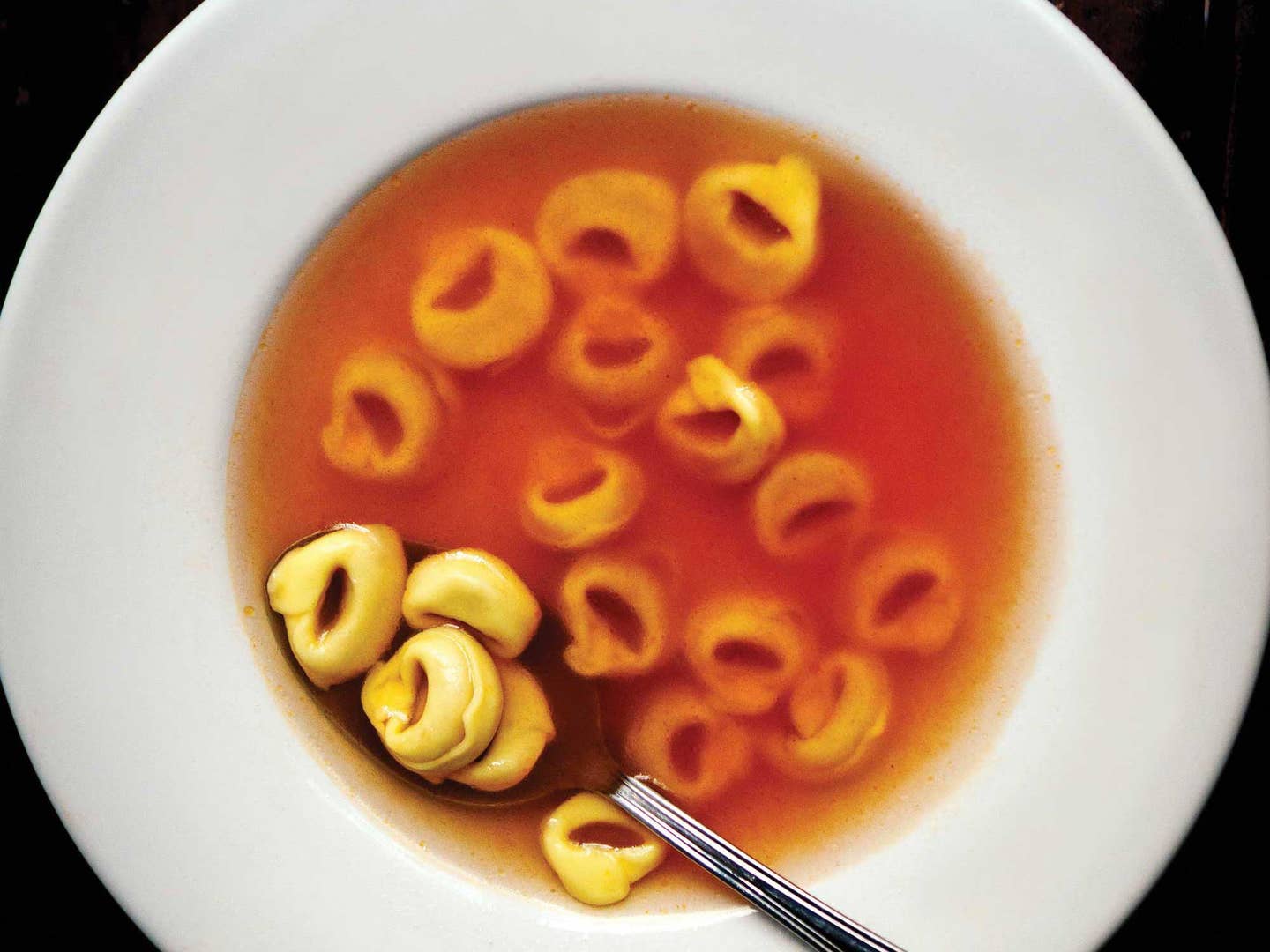 Recipes
The Tortellini Recipe You Need To Get Through Second Winter
It's technically spring, but we're holding on to our warm meals
Technically, we're two days deep into spring. We should be skipping through fields of flowers and eating popsicles right now.
But in New York, at least, there's no spring weather yet. We are in the middle of a second winter, a particularly disappointing time, full of slushy snow and charcoal skies, that comes after a couple of pleasant and warm days that deceive you into thinking maybe something good is on the way.
The good thing about this season might be that we can keep eating our favorite comforting foods, and this tortellini in broth is a pasta soup recipe checks all the boxes. It's stuffed with cheese and prosciutto, it's swimming in chicken broth—it's everything you need in a meal during this weird weather transition. It'll replace the hug you hoped you'd get from the sun today.