This sauce adds plenty of kick to your dumplings without overpowering them. It'll mellow as it sits in the refrigerator. This recipe is adapted from The Dumpling Galaxy Cookbook.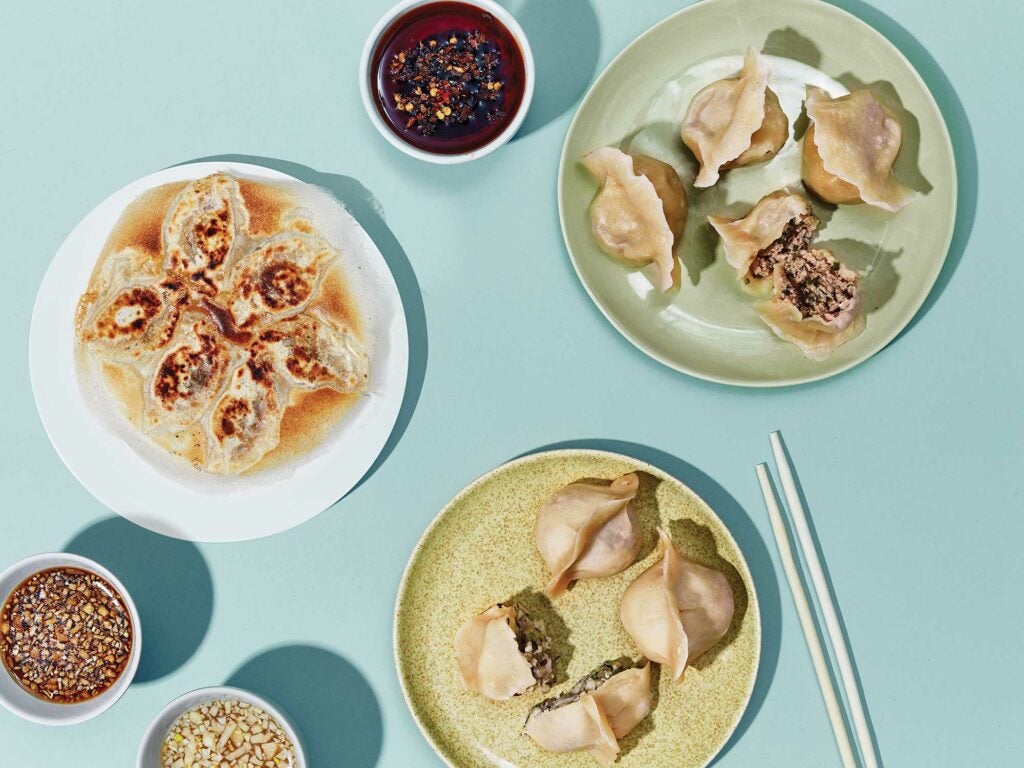 Raw Garlic Sauce
A simple mix of pungent garlic and zesty lemon juice to give your dumplings a citrusy kick
Time: 5 minutes
Ingredients
16 cloves minced fresh garlic
1⁄4 tsp. lemon juice
1⁄2 cup water
Instructions
Whisk garlic with lemon juice and water. Chill 1 day or up to 1 week.