Recipes
Coconut Fried Shrimp Tacos
Amp up your Mexican seafood feast with a sweet and crunchy tropical batter and citrus-pickled onions.
Serves

makes 6 tacos

Cook

40 minutes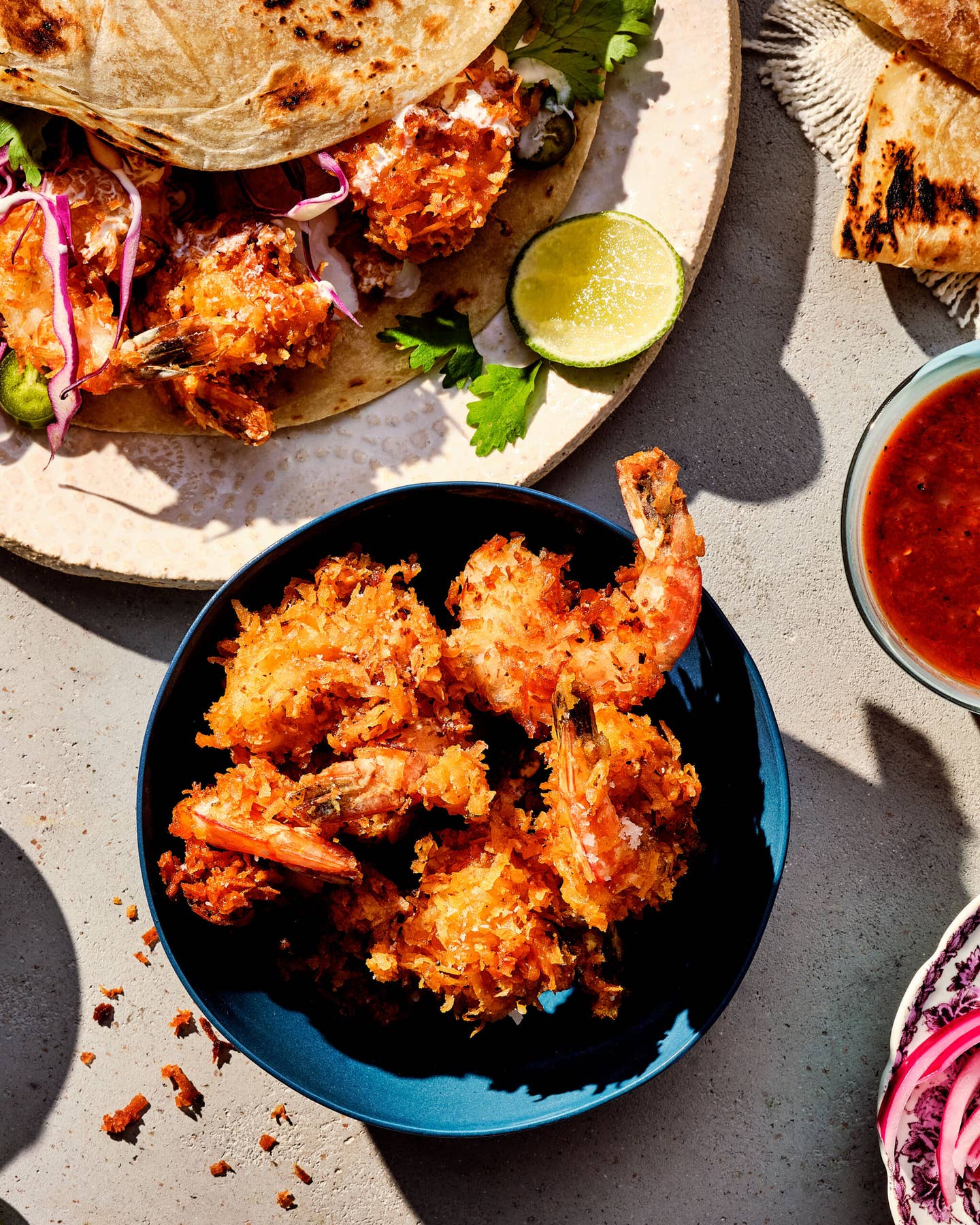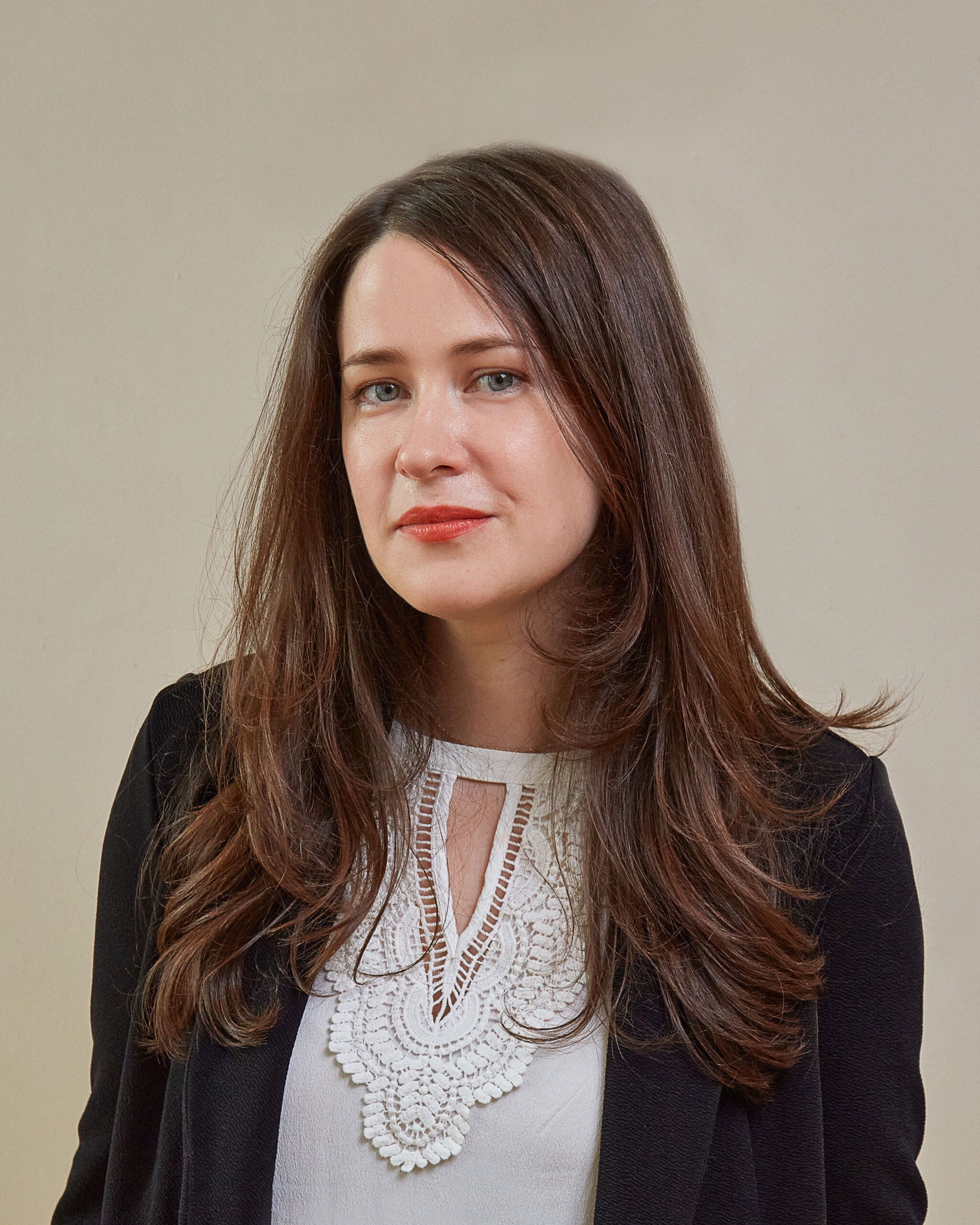 ---
Santo Chilote is a taqueria and neighborhood music venue on a quiet corner of Todos Santos, Mexico. This recipe is inspired by the restaurant's popular coconut shrimp tacos, which are served unadorned atop soft and chewy flour tortillas. Diners are free to add their own fixin's, from an assortment of fresh chiles, pickled vegetables, slaws, and sauces. Recreate the experience at home by serving these with various dishes of your own favorite accompaniments.
Ingredients
1½ cup thinly sliced red onion
1 Tbsp. kosher salt, divided
¼ cup fresh lime juice
1½ cups all-purpose flour
¼ cup cornstarch
1 tsp. dried oregano
¾ cup light beer
2 cups sweetened shredded coconut
1 lb. medium shrimp, peeled and deveined
Six 6-in. flour tortillas, warmed
Habanero salsa (optional), pickled jalapeños, cilantro, shredded red cabbage, and crema or sour cream, for serving
Lime wedges, for serving
Neutral oil, for frying
Instructions
Step 1
In a medium bowl toss together the onion and a pinch of salt. Add the lime juice and set aside to pickle while you cook the shrimp.
Step 2
Fit a heavy-bottomed pot with a deep-fry thermometer and add oil to a depth of 1½ inches. Cook over medium-high heat, until the oil reaches 350°F. Line a baking sheet or heatproof platter with paper towels and set it by the stove.
Step 3
Meanwhile, in a large bowl, stir together the flour, cornstarch, oregano, and 2 teaspoons of salt. Stir in 1 cup of cold water followed by the beer. Pour the shredded coconut onto a wide plate or shallow bowl. Dredge the shrimp in the batter, then dip in the coconut to coat. Fry the battered shrimp in batches until golden brown and cooked through, 4–5 minutes per batch. Use a heatproof slotted spoon or spider skimmer to transfer the shrimp to the lined baking sheet to drain while you continue frying the rest.
Step 4
Serve the shrimp in warm flour tortillas, with the reserved pickled red onions, habanero salsa, pickled jalapeños, shredded red cabbage, and crema, and lime wedges on the side.