Recipes
Fa Gao (Steamed Cupcakes)
From Hong Kong to Cleveland, these sky-high steamed cakes usher in a prosperous new year.
Serves

makes 10 cupcakes

Cook

25 minutes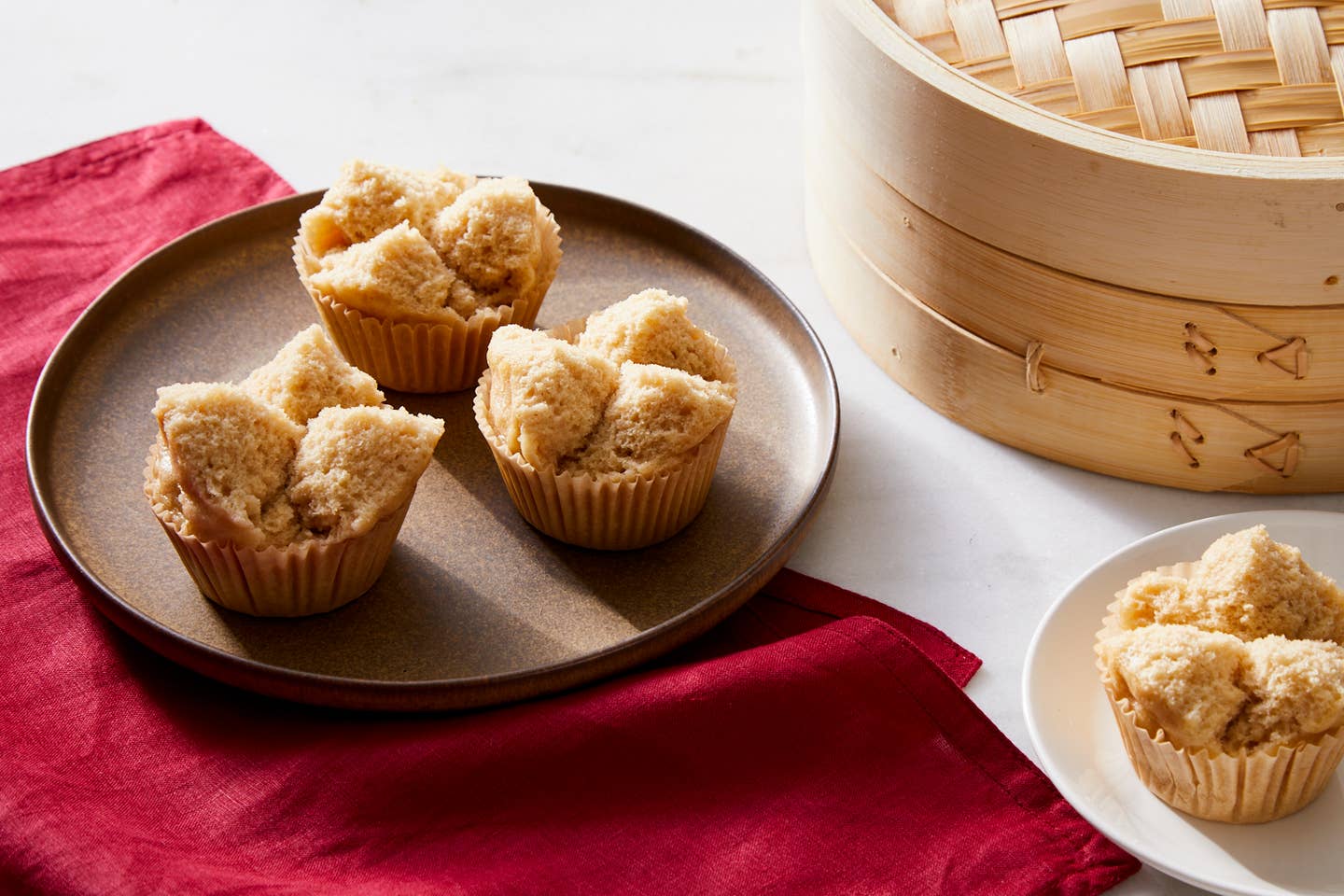 Growing up, cookbook author Kristina Cho called these fluffy treats Pau Pau's cupcakes. Her grandmother, whom she calls Pau Pau, only makes them for the Lunar New Year, but anticipation of the blossoming steamed cakes lasts all year long. Fa gao is an unadorned and unassuming cake, with a split top that gives it its special flair. Also sometimes called "prosperity cake," it's said that the taller the cakes rise, the more prosperous the new year promises to be.
Back in Hong Kong, Cho's grandmother used a special self-rising flour made specifically for fa gao, but when she immigrated to the United States with her family, she adapted the recipe to use the ingredients she could find at her local markets in downtown Cleveland. Today, Bisquick is still Pau Pau's secret ingredient for producing the soft texture of her fa gao.
Ingredients
1¼ cups all-purpose flour
1¼ cups Bisquick baking mix
⅔ cups dark brown sugar, firmly packed
Instructions
Step 1
Fill a large, wide pot with 2 inches of water and bring to a rolling boil over high heat.
Step 2
Meanwhile, line 10 individual 3-inch cake molds with paper liners and arrange them in two 10-inch stackable bamboo steamers.
Step 3
In a medium bowl, whisk together the flour, Bisquick, brown sugar, and 1⅓ cups water until smooth. Divide the batter evenly between the molds, filling each about ¾ of the way full. Stack the bamboo steamers, cover with a lid, and steam until the tops of the cakes have blossomed open and are somewhat firm to the touch, about 15 minutes.
Step 4
Lift the lid, carefully remove the steamers, and set aside until the cupcakes have cooled slightly, about 5 minutes. Serve warm or at room temperature. Store leftovers in an airtight container at room temperature for up to 4 days.