Drinks
The Film Maker
Citrus, chocolate, and peat define this Irish whiskey-spiked drink.
Serves

serves 1

Cook

10 minutes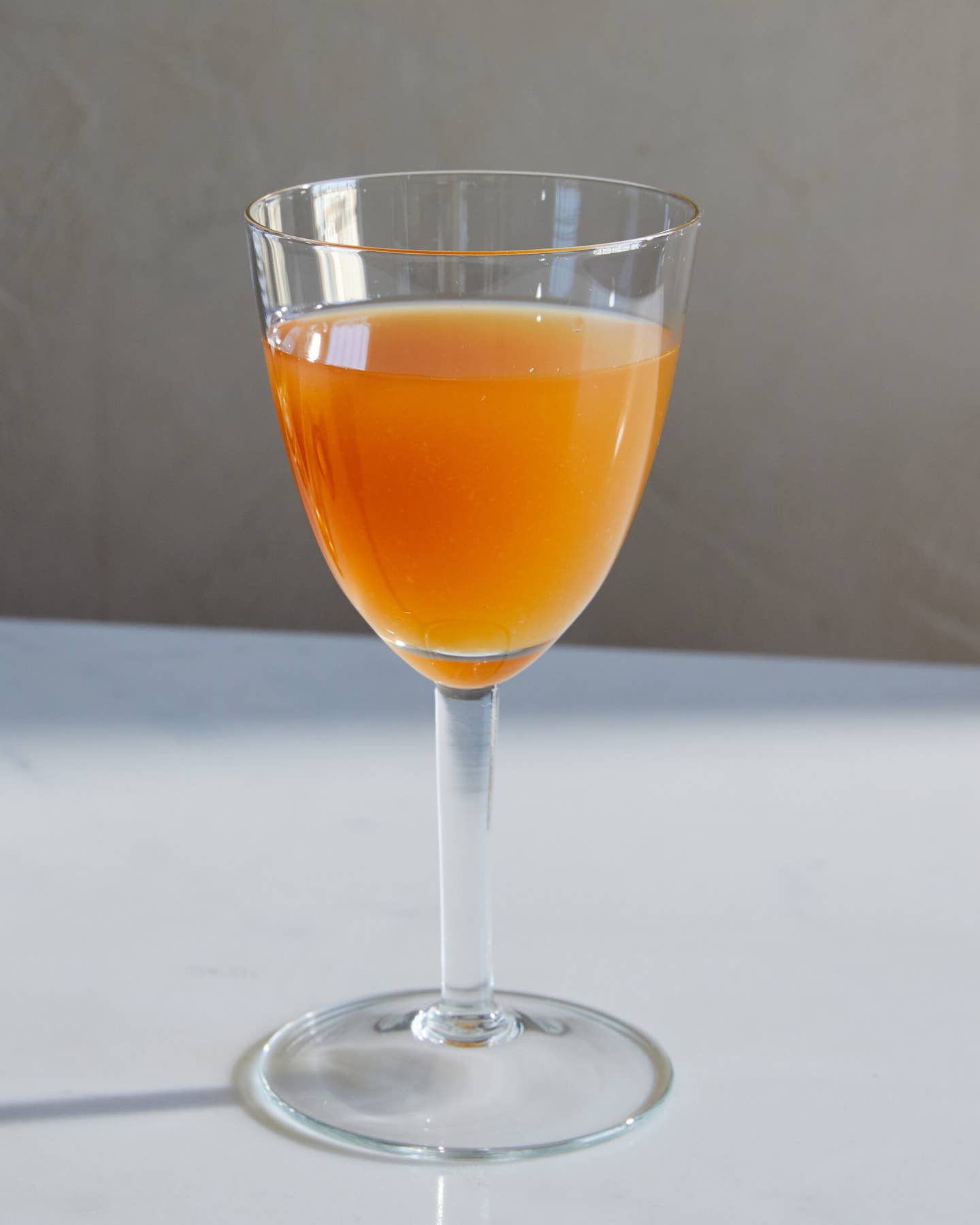 The peaty smoke of Connemara single malt Irish whiskey is offset by chocolate and citrus flavors in the Film Maker cocktail, a darkly sophisticated nightcap, based on a drink once enjoyed by director Alfred Hitchcock. The finished cocktail, which is adapted from one served by Oisin Kelly at Dublin's Sidecar Bar, has a layer of crema on top, which forms when the juices froth during shaking. Garnish with a dusting of cocoa powder—Kelly prefers Cadbury's Fairtrade Bournville.
Ingredients
For the honey-marmalade syrup:
Peel from 2 medium lemons, white pith removed
Peel from 2 medium oranges, white pith removed
2 tbsp. honey
2 tbsp. orange marmalade
For the cocktail:
1½ oz. Grand Marnier
1 oz. honey-marmalade syrup
1 oz. pineapple juice
¼ oz. fresh lemon juice
1 tsp. peated single malt Irish whiskey, such as Connemara
4 dashes chocolate bitters
Cocoa powder, for dusting
Instructions
Step 1
Make the honey-marmalade syrup: In a small bowl, muddle the lemon and orange peels to release their oils. Add the honey, marmalade, and ½ cup of boiling water and stir to combine. Set aside to cool to room temperature, then strain into a jar and use immediately or refrigerate for up to 1 month.
Step 2
To a cocktail shaker filled with ice, add the Grand Marnier, 1 ounce of the reserved honey-marmalade syrup, the pineapple and lemon juices, whiskey, and bitters. Shake well until chilled, then strain into a chilled Nick and Nora or martini glass. Dust the surface lightly with cocoa powder, if desired, then run the tip of a toothpick through the foam in a left-to-right motion to make a decorative flourish. Serve immediately.