Leek Pkhali (Georgian Vegetable Pâté)
Bittersweet walnuts enrich this savory plant-based spread.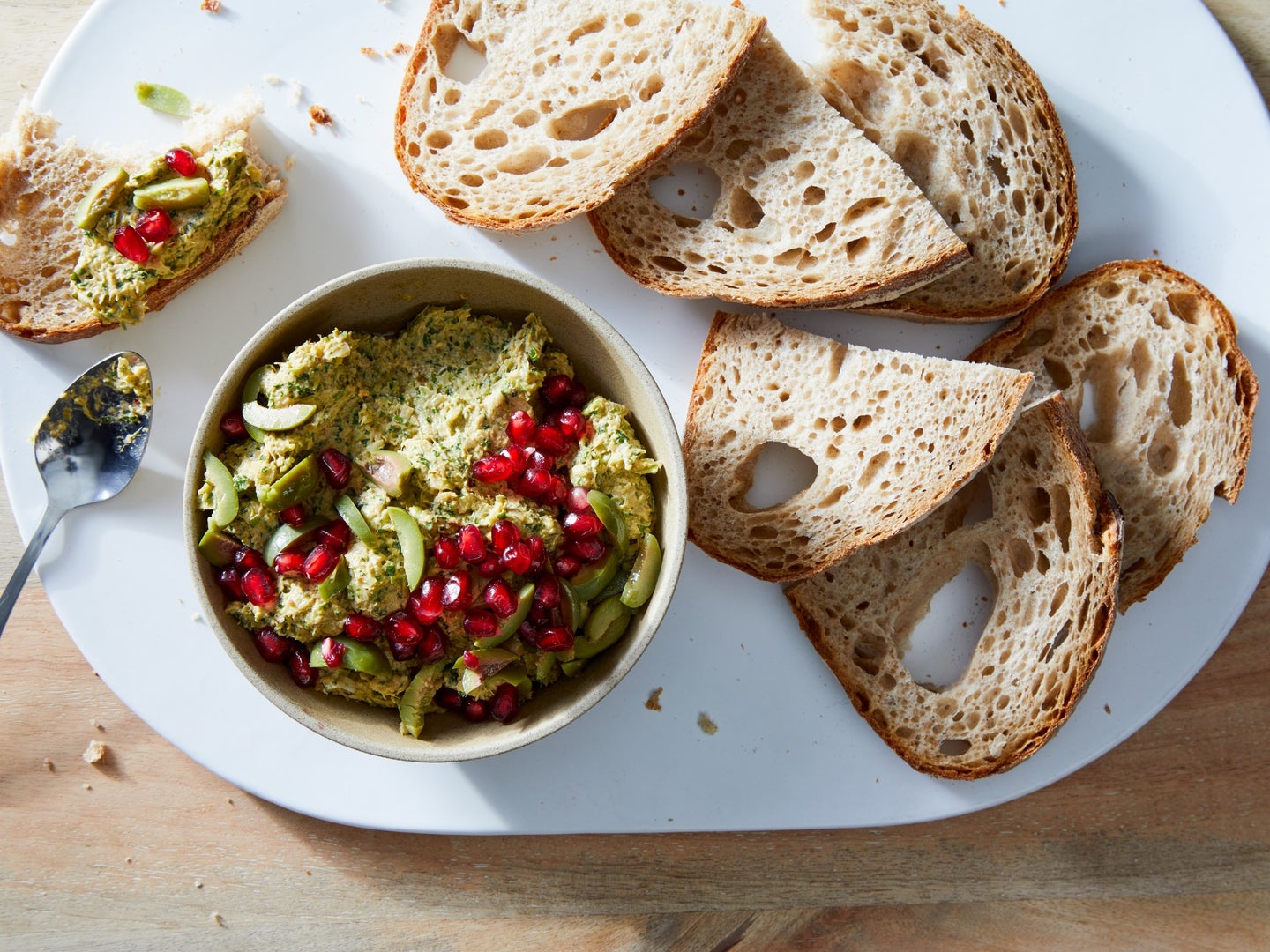 You could call Tekuna Gachechiladze the pkhali queen of Tbilisi for her mouthwatering, innovative takes on Georgia's traditional vegetable-walnut spreads. Pkhali can be made with any cooked vegetable—traditional choices include beet, spinach, carrot, and green bean—but Gachechiladze eschews those for sweet, melty leeks, which she purées with walnuts, cilantro, and spices. Tahini and olives are unorthodox add-ins that today's Georgians happily get behind.    
This recipe is adapted from a dish made by Tekuna Gachechiladze, chef of Café Littera and Khasheria in Tbilisi, Georgia.
Featured in: "The Walnut Whisperers of Georgia."
Leek Pkhali (Georgian Vegetable Paté)
Bittersweet walnuts enrich this plant-based Baltic spread.
Time: 25 minutes
Ingredients
3 tbsp. vegetable oil
3 medium leeks (1 lb.), cleaned, whites coarsely chopped
2½ cups coarsely chopped cilantro
1 cup (4 oz.) walnuts, lightly toasted
¼ cups tahini
3 medium garlic cloves, coarsely chopped
1 tsp. Aleppo pepper, or crushed red chile flakes
¾ tsp. ground coriander seeds, preferably Georgian ground coriander seed
Kosher salt
½ cups fresh pomegranate seeds (3 oz.)
⅓ cups coarsely chopped mild green olives, such as Castelvetrano
Torn mint leaves, for garnish
Crusty bread or crackers, for serving
Instructions
To a large skillet set over low heat, add the oil and leeks and cook, stirring occasionally, until very soft but not yet colored, about 12 minutes. Remove from the heat and set aside to cool slightly.
To the bowl of a food processor, add the cilantro, walnuts, tahini, garlic, Aleppo pepper, and coriander, then blend until smooth (alternatively, blend less for a coarser texture). Season to taste with salt, then Transfer to a medium bowl. then garnish with pomegranate seeds, olives, and mint leaves. Serve at room temperature with crusty bread or crackers for dipping.