Drinks
Rudolph's Regret
A cherry-flavored Irish riff on the classic Blood and Sand cocktail.
Serves

serves 1

Cook

5 minutes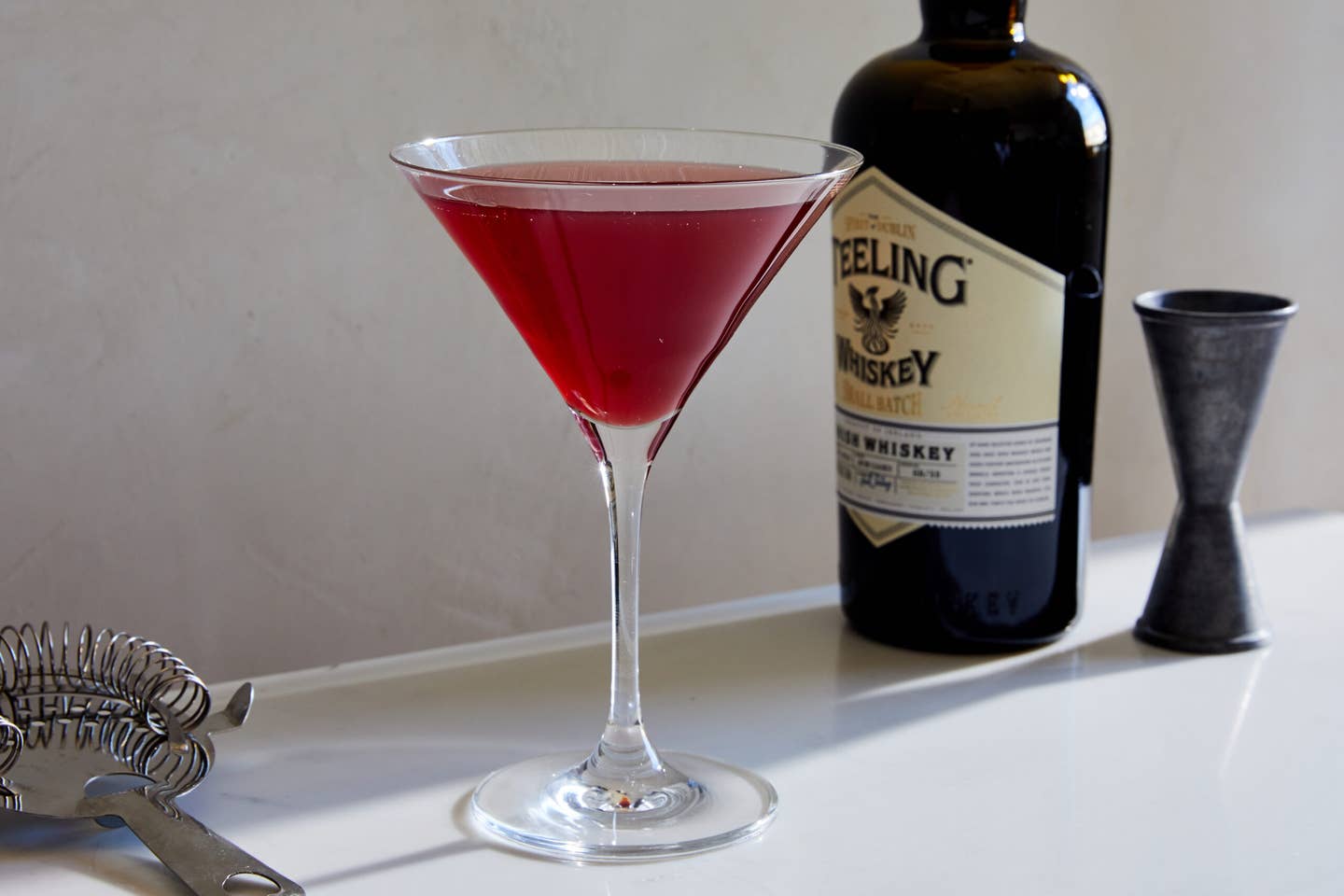 Based on the Blood and Sand, created in honor of actor Rudolph Valentino's famous 1922 bullfighter film, this Irish version from Oisin Kelly—the head bartender at Dublin's Sidecar Bar—substitutes fruit-forward spirits for the original vermouth and blood orange juice. It has a sweet finish from amarena cherries. (If you prefer cocktails a little tarter, reduce the sweet liquors and bump up the citrus.) Kelly's recipe calls for Teeling Small Batch, which is produced in Dublin.
Ingredients
1¼ oz. Irish whiskey, such as Teeling Small Batch
¾ oz. fresh lemon juice
½ oz. Aperol
½ oz. Chambord
2 dashes cherry bitters
1 drop Amarena cherry syrup, such as Fabbri brand
Smoky whiskey, such as Teeling Black Pits, for finishing (optional)
Instructions
Step 1
To a cocktail shaker filled with ice, add the whiskey, lemon juice, Aperol, Chambord, bitters, and cherry syrup. Shake until chilled, then strain into a chilled martini glass. Spritz the surface of the cocktail with smoked whiskey, if desired. Serve immediately.