Recipes
Rhubarb and Angelica Jam
Serves

makes 2 cups

Cook

1 hour 40 minutes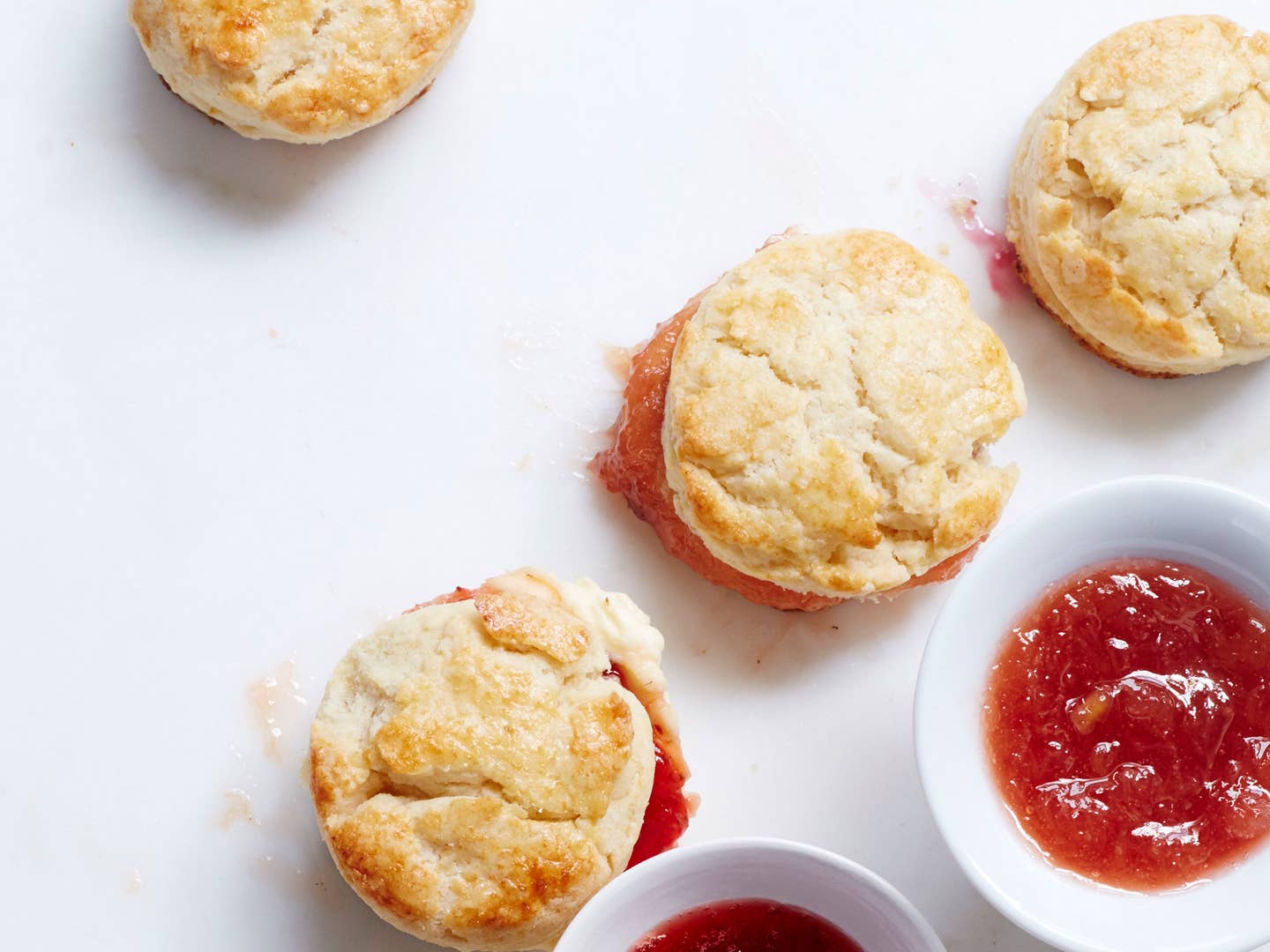 Claire Ptak of London's Violet Bakery (and the author of the bakery's cookbook) likes mixing angelica, a distinct, licorice-like herb, and Chartreuse with tart rhubarb because it cuts the sweetness of the sugar and lends a more complex flavor. Look for angelica fresh at botanical stores and plant nurseries, or in its dried form on starwest-botanicals.com.
Ingredients
1 1⁄4 lb. rhubarb, cut into 1/2-inch pieces (about 3 3/4 cups)
1 3⁄4 cups plus 2 tbsp. sugar
2 small angelica stalks (optional)
Juice of 1 lemon
1 tsp. Chartreuse
Sweet Cream Scones, for serving
Instructions
Step 1
In a medium saucepan, combine the rhubarb with half the sugar, toss to coat, and let stand for 1 hour.
Step 2
Add the remaining sugar to the pan along with the angelica and lemon juice, stir to combine, and place the pan over medium heat. Bring to a boil, stirring to dissolve the sugar, and cook, stirring occasionally, for 15 minutes. Stir in the Chartreuse and continue cooking until the jam is thickened and beginning to stick to the bottom of the pan, 3 to 5 minutes.
Step 3
Remove the pan from the heat and scrape the jam into a bowl and let cool completely. Store the jam, covered, in the refrigerator for up to 2 weeks.