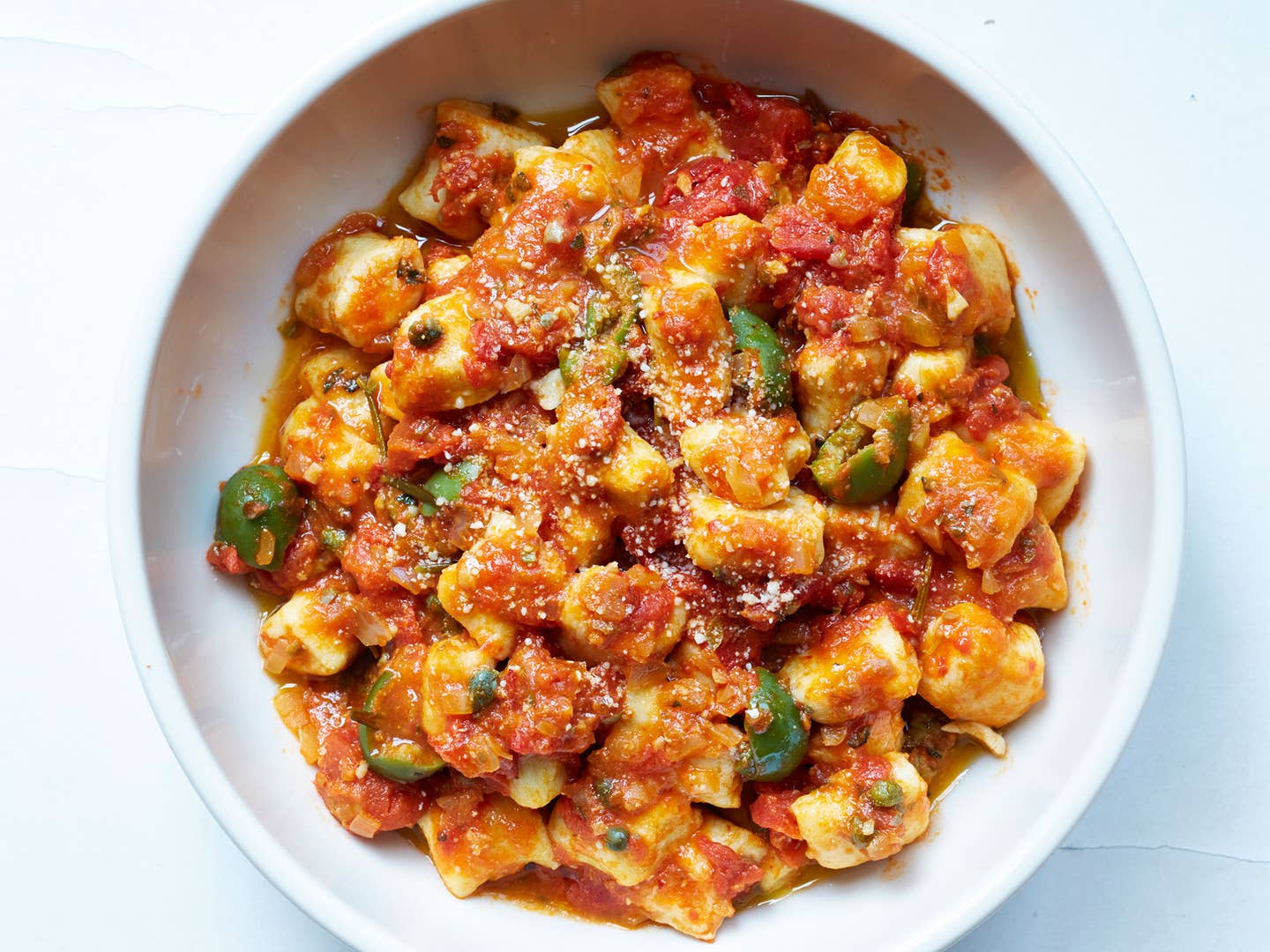 Recipes
Ricotta Gnocchi is the Best Gnocchi
These easy-to-make dumplings pair perfectly with a bright, briney olive-tomato sauce
Some might be inclined to believe that gnocchi is gnocchi is gnocchi, but that just simply isn't true. Some gnocchi, like this recipe for Sweet Potato Gnocchi, put a slight spin on a traditional favorite, while others—like this Beet and Ricotta Gnocchi—change up the genre completely. These are all great iterations of an Italian favorite, but in order to achieve true greatness, simply add ricotta.
The addition of ricotta makes the gnocchi less heavy and sleep-inducing, and more light and fluffy. They become the perfect vehicle for a zesty tomato sauce with bright green olives like Castelvetrano, and briny, chopped capers. First, make the gnocchi by boiling potatoes until tender, then passing them through a potato ricer. Add the ricotta, eggs, flour, and salt, and combine with your hands until dough is smooth. The next part is best completed with company: roll dough into thick ropes and cut into 1 inch pieces.
While your little gnocchi are chilling, make your sauce by cooking onion with chile flakes, garlic, onion, a bay leaf, and rosemary until onion is soft. Add tomatoes and simmer until the sauce thickens. Combine cooked gnocchi with sauce, pecorino, capers, olives, and oregano. Serve with fresh olive oil. Rather than falling asleep, you'll be reaching for seconds.