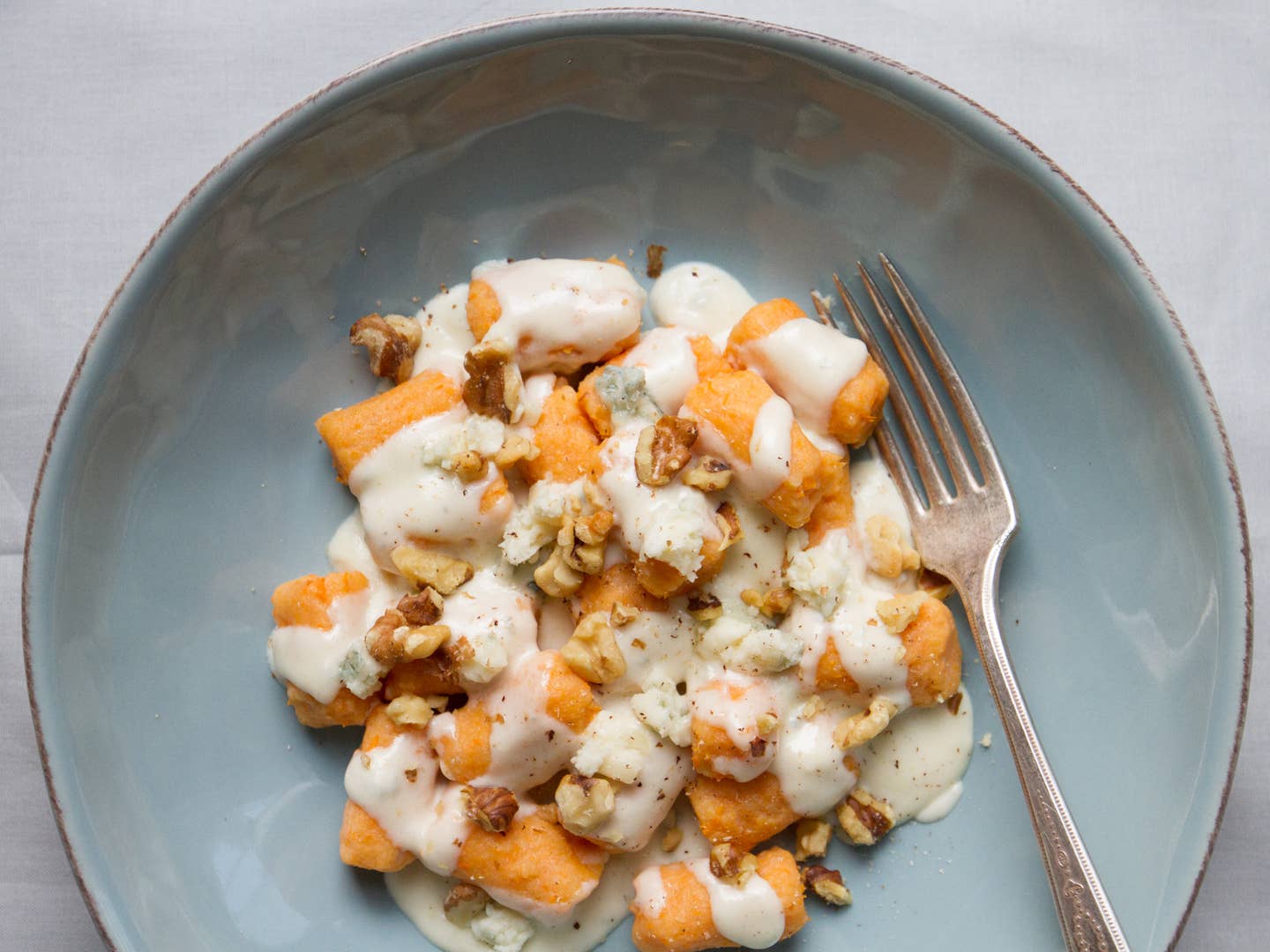 Recipes
Sweet Potato Gnocchi So Good They Don't Even Taste Gluten Free
Brightly hued gnocchi stands out with a gorgonzola cream sauce
This sweet little sweet potato version was developed as a gluten-free alternative to the classic, using brown rice flour in place of wheat flour. Made with part Russet potatoes and part sweet potatoes, this is not your Italian nonna's gnocchi recipe, but we bet she'd approve. Beautifully orange-hued, the gnocchi are mildly sweet and toothsome, and pair well with a gorgonzola cream sauce. The sharp, fruity gorgonzola balances out the sweet potato, but if you're not a fan of blue cheese, you can substitute it with a simple brown butter pan sauce.
The process of making gnocchi requires ricing the potatoes, but if you don't have a ricer, you can press the peeled and roasted potato through a fine mesh sieve to achieve a similar effect. Alternatively, you can pass the potato over the large holes of a box grater.
Top the dish off with a sprinkling of gorgonzola, freshly grated nutmeg, and chopped walnut. For more gnocchi tips, see our Gnocchi 101 guide.