Recipes
Danish Salted Cucumber Salad
Serves

serves 4-6 People

Cook

30 minutes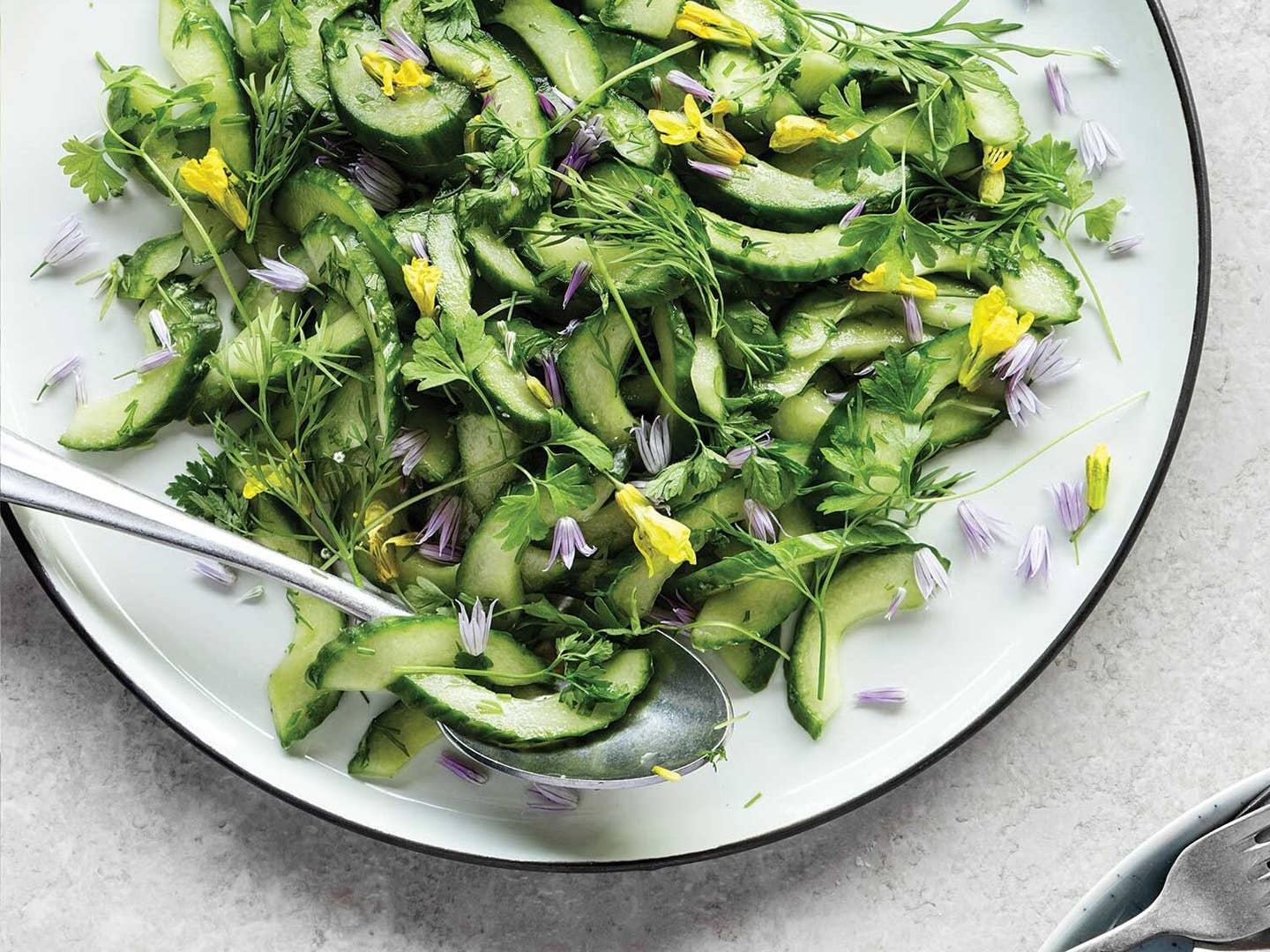 As is true in much of northern Europe, pickles are very traditional in Danish cooking. "In many classic dishes, cucumbers are thinly sliced and pickled in a sweet-sour brine, then served as a side to fried meats like chicken," says Copenhagen chef Niclas Grønhøj Møller. Instead of using a brine to season his cucumbers, he salts them heavily and squeezes them with lemon, giving them a pickly saltiness and slight acidity.
Saveur's resident Scandiphile eats and drinks his way through Copenhagen in search of cultural transformation
Ingredients
2 English cucumbers (about 2 lb.), cut lengthwise, seeded, and sliced ¼ inch thick on a bias
2 tbsp. kosher salt
2 tbsp. fresh lemon juice
2 tbsp. finely chopped fresh dill
2 tbsp. finely chopped fresh chervil or cilantro. Edible flowers, such as chive, turnip, forget-me-not, or cabbage flowers, for garnish
Instructions
Step 1
In a medium bowl, toss the cucumbers with the salt and lemon juice; set aside for 15–30 minutes (the longer the cucumbers rest, the less water they will have and the saltier they will taste). Drain and discard the excess liquid, taste the cucumbers, and adjust the lemon juice and salt as needed. Add the dill and chervil, and toss to incorporate.
Step 2
Transfer the mixture to a large serving platter. Garnish with edible flowers and serve.