Cheddar and Sausage Balls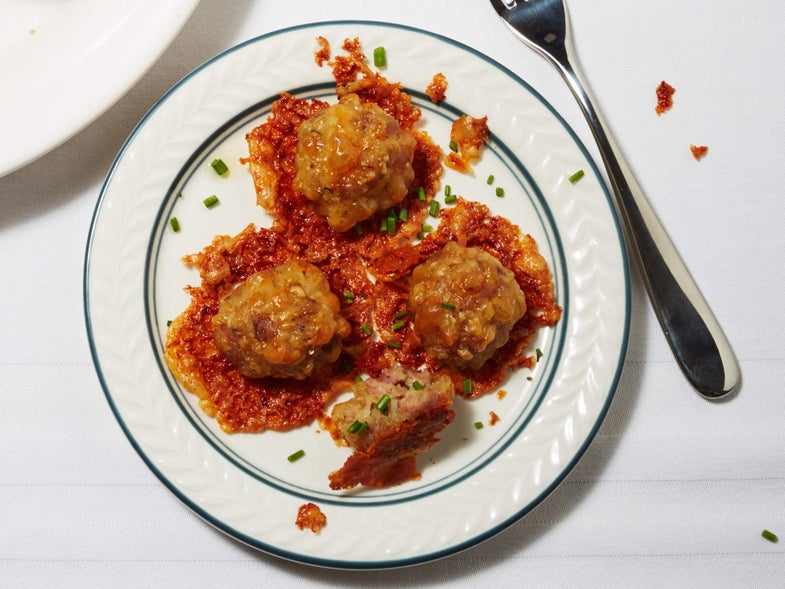 These holiday favorites benefit from a spicy, sage-heavy bulk pork sausage. Make more than you think you need; they go fast.
Featured in: Go Eat Latkes in Your Pajamas
Yield: makes 2 1/2 dozen
Time: 45 minutes
Ingredients
1 lb. pork sausage
1 lb. extra-sharp cheddar cheese, grated
1⁄4 cup all-purpose flour
1 tbsp. minced sage
1 1⁄2 tsp. kosher salt
1⁄4 tsp. freshly ground black pepper
1⁄8 tsp. cayenne
1 large egg, lightly beaten
Instructions
Heat the oven to 375°. In a large bowl, mix sausage, cheese, flour, sage, salt, pepper, cayenne, and egg. Form the meat into 2-inch balls. Arrange the balls 2 inches apart on parchment paper-lined baking sheets and bake until golden brown, about 30 minutes. Transfer balls to a platter and serve warm.